Hands down, this has got to be the highlight and the most scenic part of my holiday in Norway and Denmark. While Oslo and Copenhagen were great in their own ways, it is dramatic scenery of mountains, waterfalls and fjords that stay in the mind and make a greater impact. Here are some photos I took on the bus ride from Gudvangen to Voss, and on the cruise through the Ní¦rí¸yfjord and Aurlandsfjord to Flí¥m.
Norway has the highest concentration of fjords in the world. Ní¦rí¸yfjord is the narrowest fjord in the world, and is a 18 km long branch of the worlds second longest fjord Sognefjord (204 km). It is only 250 metres at the narrowest, and more than one kilometres at the widest. The depth varies between 10 and 500 metres. The surrounding mountains are up to more than 1400 metres high and it's crazy to know that there once were numerous farms dotting these practically inaccessible areas!
This is actually my 2nd time cruising through a fjord. The 1st one was in Milford Sound in New Zealand a number of years ago and I have to admit, I kind of feel that the Ní¦rí¸yfjord is more dramatic. The Partner firmly believes that the Milford Sound was much better. Well he would say that wouldn't he? We shall see, when I get back to Singapore and revisit my photos. Then again, the Milford Sound has been on the UNESCO World Heritage List since 1990 while Norway's only got onto the list in 2005.
Okay enough talk and on to the photos, and you must at least scroll to photo 4!!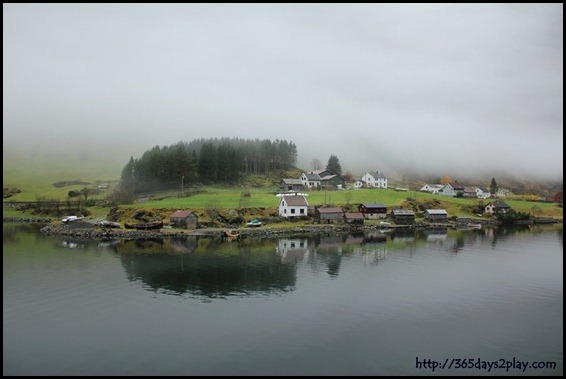 I love this photo so much! The fog makes the houses look like little toys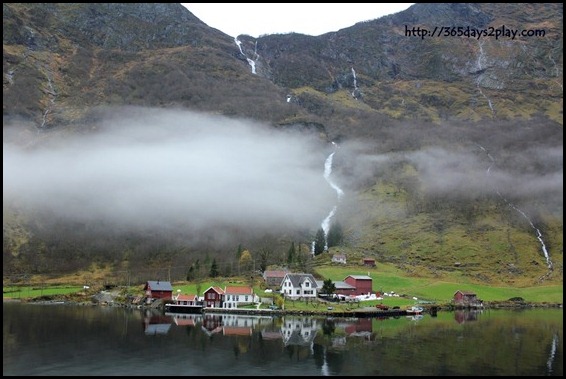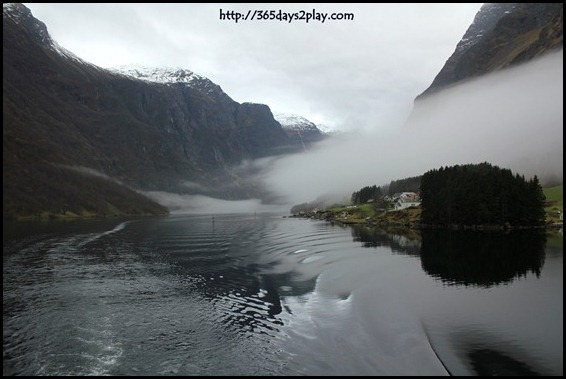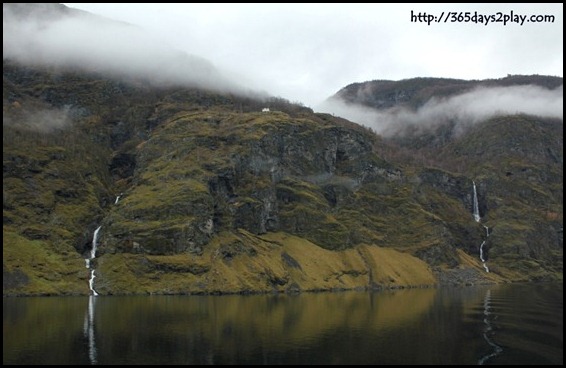 Can you spot the house at the top of that crazy cliff? Why would anyone want to stay there?That's the Stigen farmstead, once accessible only by ladder, hence the name. It is said the ladders were pulled up when the tax collectors came, and that young children were kept on a leash to prevent them from falling to their deaths.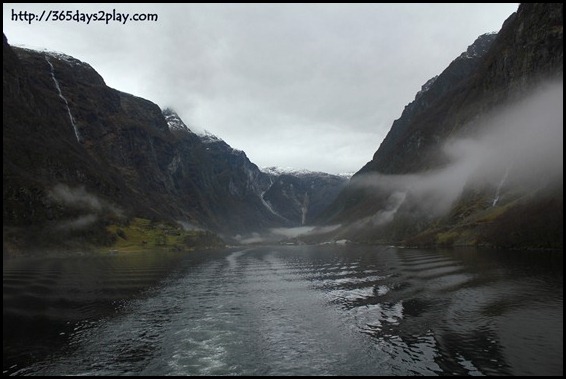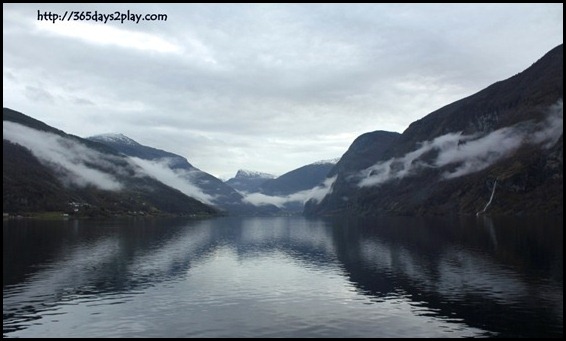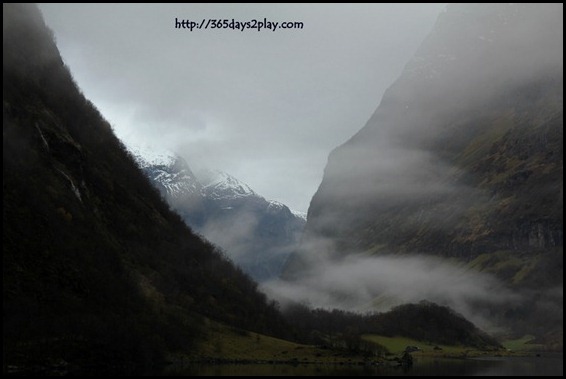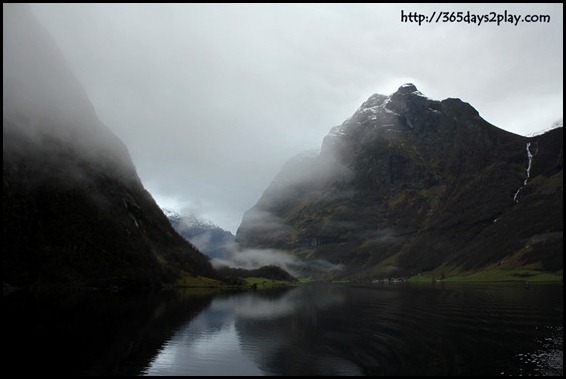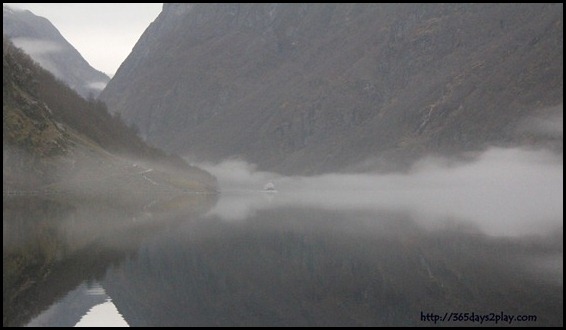 Our cruise ship emerging from the mist to pick us up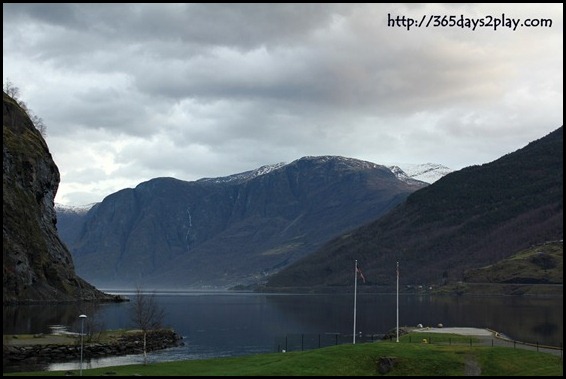 It's not tourist season so we hit the jackpot and got the best room in our hotel. This is the view I wake up to in the morning.