After my bank breaking trip to Norway and Denmark last year, this trip to New Zealand is much more pocket friendly. New Zealand is really a very affordable country to visit. Restaurant and cafe prices are very similar to that of Singapore, and I would even hazard to say that the cafes are cheaper. I haven't seen a latte that costs more than $4.50 here, even from the cafes in a crowded mall. And don't get me started on food at the supermarket, it's crazy! Meat and fruits are half the price! But more about that in the next post.
I thought I would be blogging daily during this trip, just like how I did it for the Norway trip. However, this being my 4th visit to New Zealand, I haven't gone to any of the key tourist attractions except for the Auckland Zoo and Devonport. The highlight for this trip was actually for us to take our pre-wedding photos in New Zealand, and this we managed to do on Wednesday, after scrutinising and fretting over the weather reports daily. Can't share any photos of that for now as they are still with the photographer. Yoo hoo photographer, if you're reading this, where are the photos?
After the pre-wedding photo shoot, we finally had some time and peace of mind to do the more touristy stuff. Visited the Devonport area on Saturday. It's across the waters from Auckland City central, so it seems to be more laid back and less crowded. The place looks quaint, with a number of buildings in the Art-Deco style. Lots of restaurants and cafes, and shops selling antiques, gifts and books.
Where to eat in Devonport Auckland?
We had lunch at the Devonport Deli Cafe. I didn't google about any of these cafes before I visited. Heck I didn't even google about Devonport before I visited. I just stepped into the cafe whose decor appealed to me the most. But that's the great thing about food here in New Zealand. More often than not, the food (and coffee) will be good. Certainly for this entire trip, the food has surprised me on upside.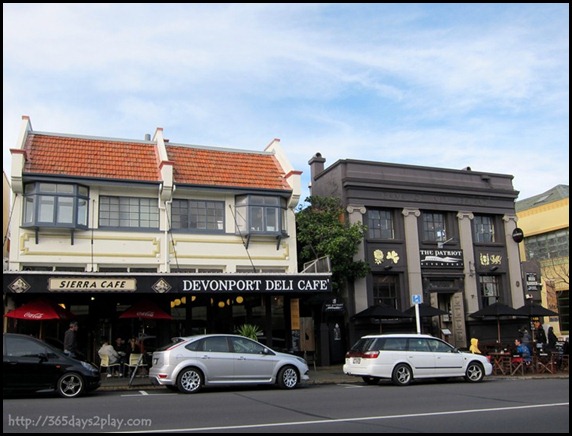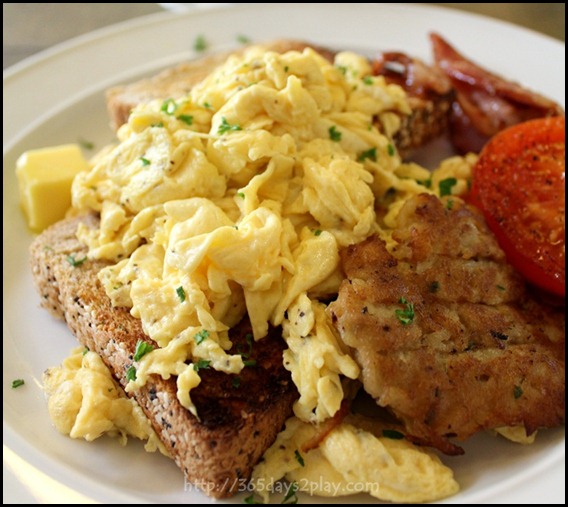 Deli Breakfast $12.50 — Scrambled eggs, bacon, hash brown and grilled tomato on toast, plus a flat white
We thought this was a pretty good deal as the flat white on its own already cost $3.80. See I told you stuff is cheap(er) here. Loved the scrambled eggs, they had such great flavour! Also loved the hash brown, which for some reason tasted like meat, although the texture was that of potato.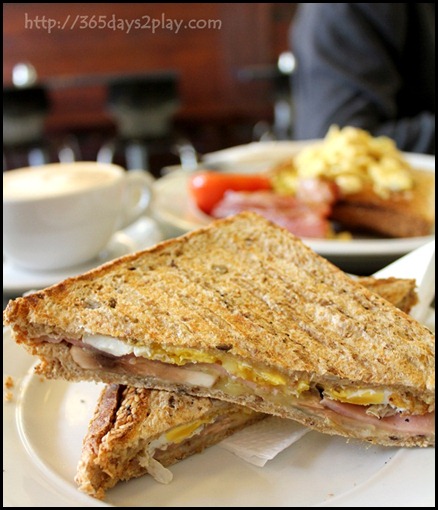 Toasted Sandwich $5.50 + $0.70
I had the toasted sandwich comprising of egg, mushrooms, cheese and ham. It was $5.50 for 3 fillings, and $0.70 for additional fillings. Pretty good, except I wish I'd checked on what type of eggs were going to be used. I'm not a fan of hard boiled eggs in sandwiches unless it's egg mayo. It seems that over here, people like to eat whole wheat or multi-grain bread a lot more as compared to back in Singapore.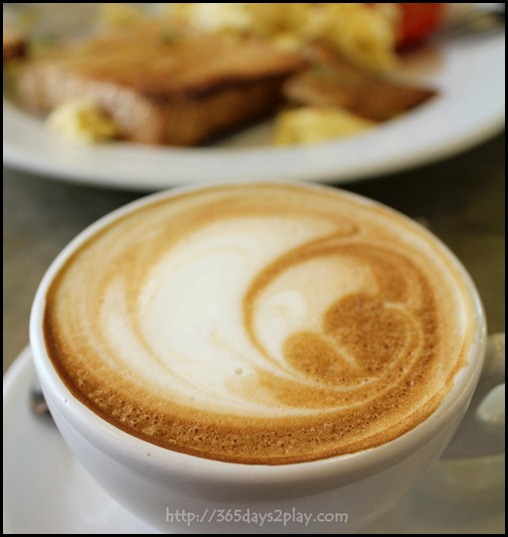 Flat White $3.80
A good cup of coffee. Not too bitter, not too milky, smooth.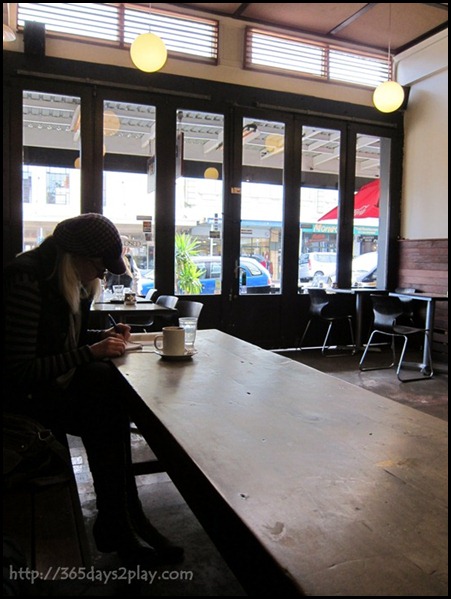 If I had more time I would like to sit here and read a book…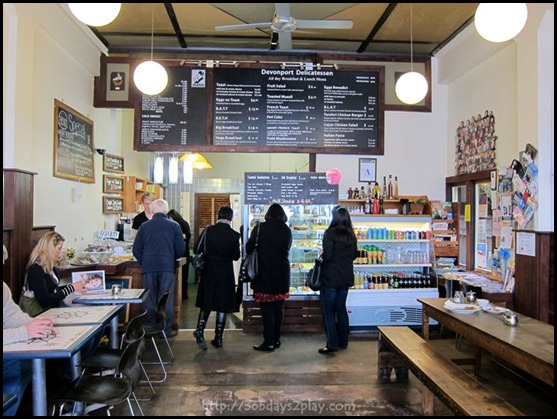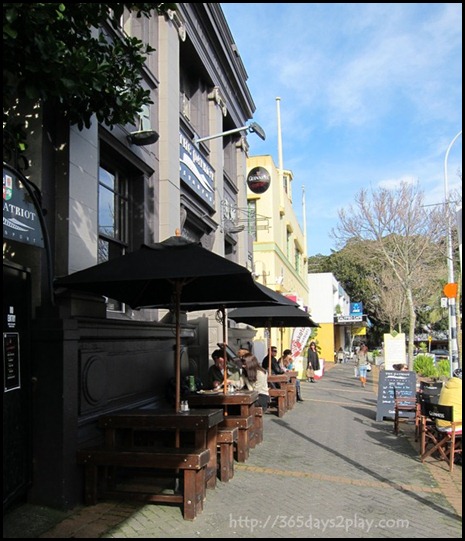 The Pub next door. I have to warn you, New Zealand is a bit short on the heating as compared to Norway. Every al-fresco dining area in Norway had heaters all over the place. I saw some in NZ, but just not that many. This pub didn't have any. Then again, Norway does get much colder than Auckland, where I am now.
Devonport Deli Cafe
16-18 Victoria Road, Devonport, North Shore
New Zealand 0624
Phone: (09) 445 7777
Opening Hours: 7 days