Or is that called the Clifford Bridge? Check out this teeny weeny little cafe on a bridge! Even they proclaim themselves to possibly be the smallest cafe in the CBD! It's as hole in the wall as you can get!
This is one end of it…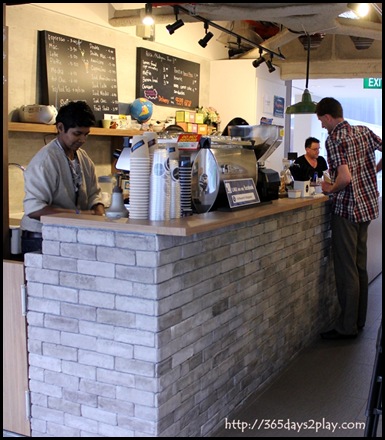 And this is the other end!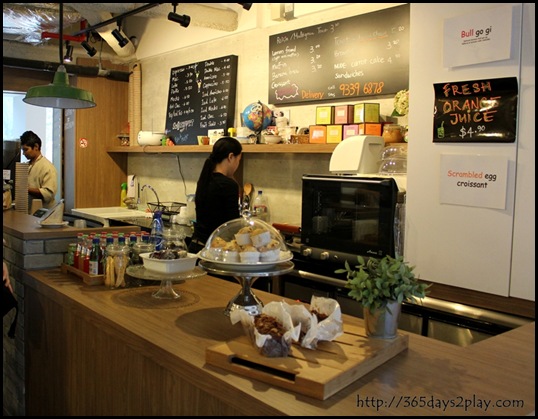 They sell cakes and muffins as well, and scrambled egg croissant and Bull Go Gi…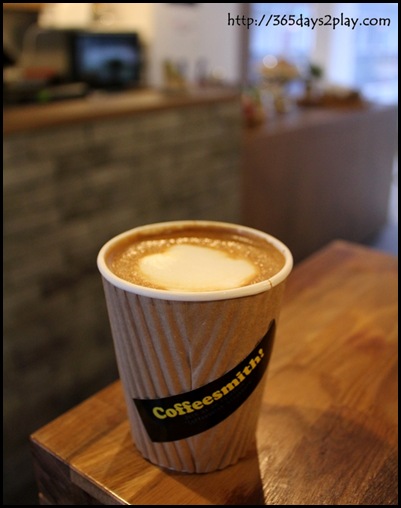 I tried out their coffee at my Pizza Friend's recommendation. It's $5.50 for a latte. Expensive by my terms, and especially since the cup isn't that big. But I guess this is the Raffles Place price, cuz Jewel Coffee at 1 Shenton Way charges similar prices. The coffee tastes good, and is quite strong. We had to add the entire stick of sugar in. Normally when I have latte, I don't have to use up the entire sugar packet. I think my father would like this as he loves a good strong coffee, but too bad, we all don't work in the CBD, at least not for now 😉 . I really love all these little cafes and eateries in Shenton Way. I think I might have mentioned this like a hundred times already.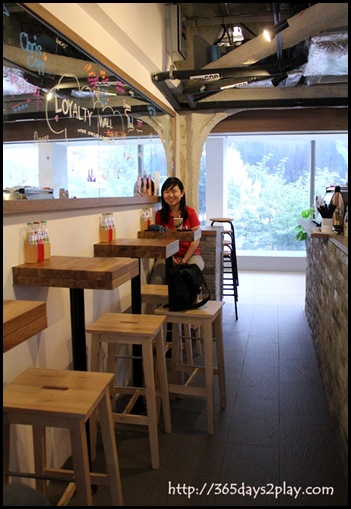 Even at 4.30pm, the staff were pretty busy fixing up coffees, mostly for takeaways since seating is extremely limited at Coffee Smith. There's only 3 or 4 high tables in there. Wasn't a problem for us but I'm sure during lunch time, it'd be a headache. Most of the customers when we were there were Caucasians. Guess the locals wouldn't be able to afford a $5.50 cuppa everyday.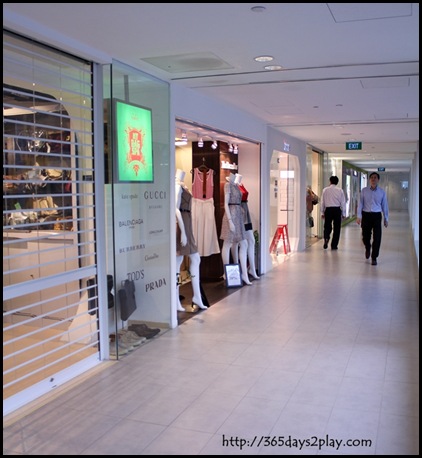 Some other shops located on the link bridge between Fullerton Bay Hotel (old Clifford Pier) and Hitachi Towers/Chevron House/Change Alley. The bus stop outside the Fullerton Bay Hotel is also functioning now. It seemed to be out of service for the last year or so.
Check out my review of the newly opened British Indian at 1 Shenton Way
Coffeesmith @ CBD
Telephone: 65 9339 6878
62 Collyer Quay #02-11
Singapore 049325
Not opened on weekends!