Just found out that a new food court has opened in Marina Bay Sands. It's located below Carnivore, at the exact opposite end of Rasapura Masters Food Court and the Skating Rink. I think the Marina Bay Financial Centre people would be most happy as they now don't have to walk to the far end of MBS to have lunch! When I was at 1983 A Taste of Nanyang, I saw a lot of office types wearing lanyards from various banks, so lots of people from MBFC must be making the hot and unsheltered trek to MBS.
1983 A Taste of Nanyang is owned by Koufu, who are also the owners of Rasapura Masters. I did a quick look of the place, and it seems that 1983 A Taste of Nanyang is somewhat more affordable than Rasapura Masters. If you're in the vicinity of Marina Bay Sands and you want to find cheap food in MBS, 1983 A Taste of Nanyang's probably a good bet. Speaking of affordability, ToastBox also has some affordable items like Laksa and Chicken curry for about $5 or so, but the selections are limited. So the secret's out, now you know where to dine on a budget.
There are cosy booth seats available at 1983 A Taste of Nanyang. I actually like the look and feel of this food court more than Rasapura Masters. Rasapura Masters is good for those who want to watch the skaters while they dine, or if you're at the skating rink / theatre / ArtScience Museum end of MBS.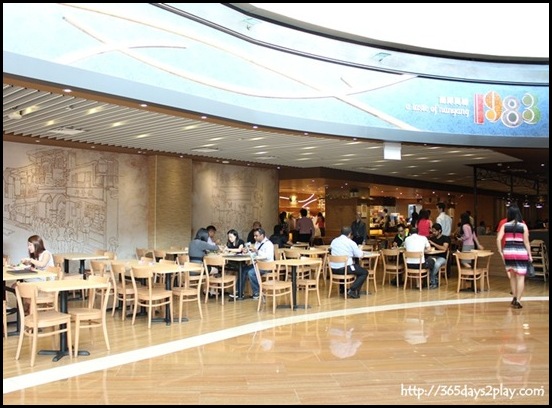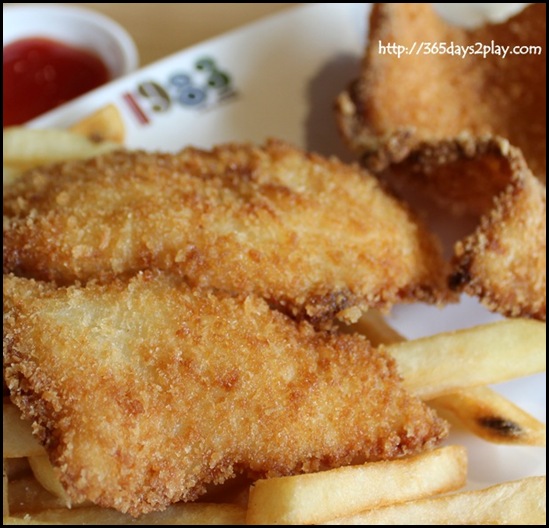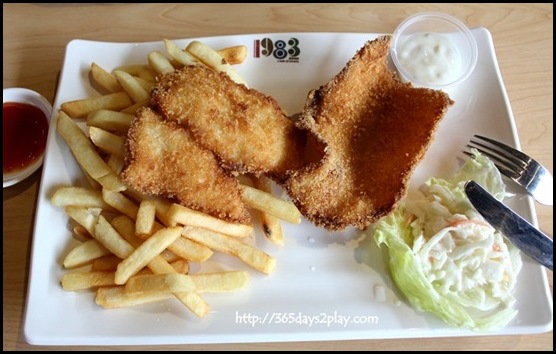 I tried the fish and chips from the Western Stall. Believe it cost about $6. It's not too bad. The breaded fish was surprisingly not oily tasting at all, despite being fried to a very crispy texture. The fish had a very mild taste and because the fish was very flat, it meant that the fish to breadcrumb ratio was lower. I think I would have preferred a thicker layer of meat. Fries were not too bad. Once again, not oily or soggy.
I heard from friends who work at MBS that the pasta dishes from the Western stall are very good. Even those who normally are not able to finish their meals managed to do so for the pasta.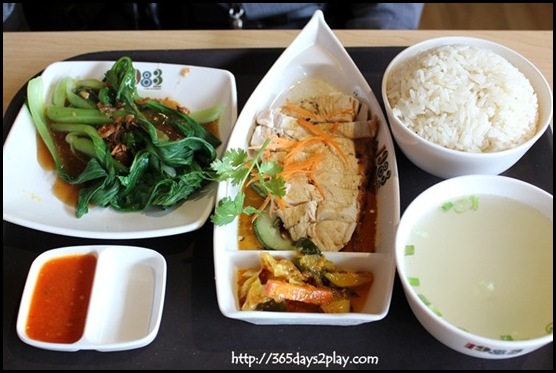 The Partner tried this Chicken Rice set. Can't remember how much it cost. He said it was average.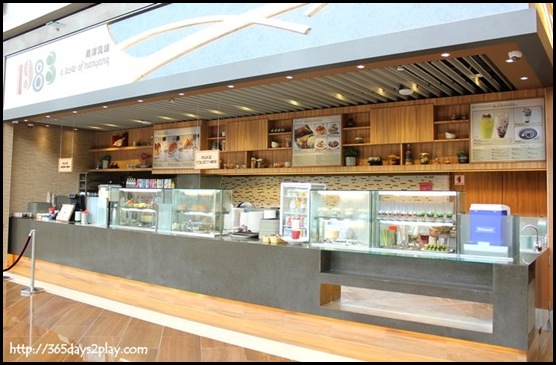 I tried a cup of teh from the coffee stall. It was quite insipid, and left a weird layer of film on my tongue.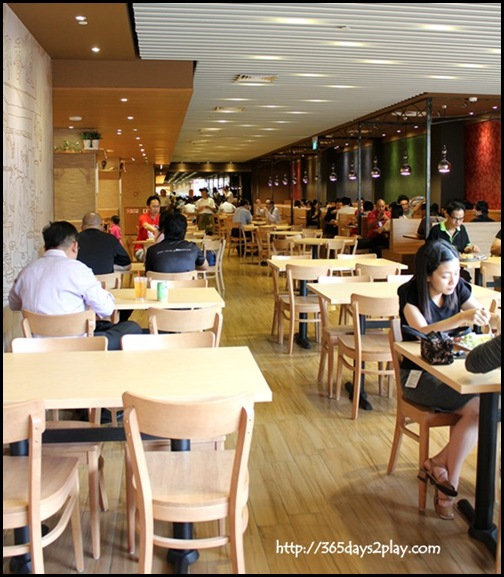 On the whole, it was a nice experience eating at this food court. It's very clean and bright, not too noisy where we were sitting. Obviously, it's packed to the gills during lunch hours so avoid those hours if possible. If I need a cheap and fuss free meal at Marina Bay Sands, I might just come to 1983 A Taste of Nanyang again. But I most definitely won't order the teh!
1983 A Taste Of Nanyang
Marina Bay Sands  (MBS) Basement 1
B1-01, The Shoppes at  Marina Bay Sands
Singapore 018972