Never thought that I will be writing a post for Genting because I never thought that I would be going to Genting again! It's not that I don't like Genting,it's that I can't find people to go to Genting with me! Everyone as more or less been there at least once in their lifetime, usually as teenagers, and most people seem to remember it as a pretty run down and boring place. To tell you the truth, that's what I remember about my trip to Genting as well nearly TEN YEARS ago. In fact, it was only a day trip for me from KL, and all I can remember is the lovely cool weather. The attractions? All I can remember is that Genting has a Casino and a Theme Park.
Since it was TEN YEARS ago that I was last there, I've been wanting to go back there again to give it a second chance. But as mentioned, nobody, not even my parents want to endure the journey up the winding hill. The Partner did say he would accompany me, IF I PAID.
FINE. So I prayed to the gods, and guess what, my prayers just might be answered if Nuffnang picks me to attend the Free & Easy Trip to Resorts World Genting!
I've been perusing their website inside out and upside down to see what would be the activities I would do there on the 3D2N stay. I'm quite amazed to say that based on what I see from the website, Resorts World Genting is completely different from what I remembered it to be all those years ago! Let me share with you some of the attractions that I really want to visit.
I'll definitely have to make a pit stop at the Casino. When 365days2play $ees Ca$ino, 365days2play has to go. But better not to mention too much about casinos here in case there are young readers. Moving on to the family friendly activities that I would like to try…
Beryl's Chocolate Wonderland
For one, there's now this Beryl's Chocolate Wonderland, set within the Outdoor Theme Park itself. If you know me, you'd know that I love chocolate! When friends return from holidays, they bring home clothes and souvenirs. I bring home bars and bars of chocolate, so much that at one point I nearly had to pay for excess baggage! And for anyone who's ever read Charlie and the Chocolate Factory and loved it, you'd understand the intense desire to visit a chocolate wonderland too. If nothing else, this would be my MUST VISIT destination at Resorts World Genting.
Genting Outdoor Theme Park
Resorts World has both an Outdoor Theme Park as well as an Indoor Theme Park. I think if I had to choose one, it would have to be the Outdoor Theme Park. It's a no-brainer! As a Singaporean living in hot and humid Singapore, I have to grab every opportunity available to bask in the cool temperatures. Outdoor activities, bring it on!
Genting Sky Venture
Oh but if there's one thing that I really want to try that's situated within the First World Indoor Theme Park, it's the Genting Sky Venture! It's a state of the art skydiving wind tunnel that allows wannabe skydivers to experience the feeling of freefalling through the sky. The scaredy cat in me has pretty much decided that I will not ever be skydiving from a real plane (I have a friend who's brother's parachute did not deploy) so this will be my 15 minutes of flying minus the risks. At RM 50, it seems much cheaper than Singapore's iFly, which is also run by the same company.
Genting Snowworld
Not sure if Genting Snowworld will be open when I'm there, but I'd really love to try this out as well. Having been to USA, Europe and New Zealand, I still have yet to experience snow. The nearest I've been able to do is to gaze as the faraway snow-capped mountains, but that's hardly the same deal right? My minimum requirement before I tick this off my bucket list is to be able to build a snowman and stick a carrot in his face for a nose!

Enough of the day time activities. Must still find something to do at night right (apart from eating). I think the last time I watched a magic show was when David Copperfield was in Singapore! That was like a gazillion years ago and I recall being truly mesmerised. Oh well, I was a kid then, easy to fool. I wanna see if the "World's Greatest Escape Artist" and the "Europe's Best Pickpocket Artist" amongst others will be able to fool me again.
~~~~~~
And speaking of eating, there seems to be choices galore at Resorts World Genting! This is so different from when I was there 10 years ago, I ate at some food court cafe thingy! Talk about budget holiday…
Anyway I already know what I'm going to have at Resorts World Genting!
Breakfast
The Coffee Terrace is a buffet restaurant that happens to be the most spacious dining outlet at the resort. Spacious or not, I want to try the Alfresco Terrace. If there's one thing about dining al fresco in Singapore, it's that it's just so damn hot and uncomfortable to do so. So when I'm in Genting, I'm going to make full use of the cold mountain air to wake me up while I enjoy my buffet breakfast! I think for once I'll actually enjoy waking up early!
After a heavy dinner the night before, I think it might be better to have a light breakfast for the 2nd day. Maybe a sandwich or a croissant. Apparently the croissants here are famous for being so moist and fluffy that they melt in the mouth. Let's see if they can match Singapore's big croissant boys! Oh and the chicken pies here are touted to be so good that guests at Genting often buy them in bulk to bring home. Good idea, I should do that too, or maybe sneak a pie to the Outdoor Theme Park. Hot pie on a cool day, life's little luxuries.
Lunch
They serve dim sum for lunch and that's what I'm going to have. Nothing quite spells holiday than dim sum for me! Chee Cheong fun with Prawns, Siew Mai, Deep-Fried Cheese Roll, Shrimp Wantans, Shanghai Dumplings and Steamed Golden Sand Buns I can't wait!!!
This casual dining outlet offers a variety of Western grill specialities which I'm sure The Partner will love. Think I'll probably have the Fish & Chips or the Special German Nurnberger Ring Sausage. But really, who am I kidding because the Roasted German Pork Knuckle will be calling my name!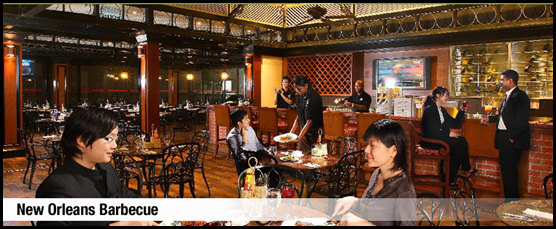 Dinner
It was a toss between Elite Palace and VIP Restaurant. Elite Palace sounds really amazing. Just look at the sumptuous menu:-
Baked Spare Ribs in Champagne Sauce
Steamed Scallop with Japanese Bean Curd
Double-boiled Ginseng and Chinese Herb with Chicken Soup
Double-boiled Superior Shark's Fin with Fish Maw in Shark's Bone Soup
Braised Golden Foil Abalone with Oyster Sauce
Double-boiled Shark's Fin with Shark's Bone
Elite Palace Ying Yang Prawns
Nanjing Salted Duck
However, It would be cool to tell people that you've been to a VIP restaurant, that is only reserved for Gold and Platinum Genting WorldCard members only. I mean what's the likelihood that I'll be able to dine here again in the near future?? So I guess VIP Restaurant here I come!
I think this would be the perfect place to wind down and spend my second evening at Resorts World Genting. There's prime cuts of meat, fresh seafood, fine wines and crisp salads to choose from. I already know what I'm after, the Wagyu Sirloin Marble 10. Mmmmm.The Bar also serves tapas, and there's a strolling band to serenade the evening away. I can just imagine luxuriating in all of this as I contemplate how wonderful the holiday has been.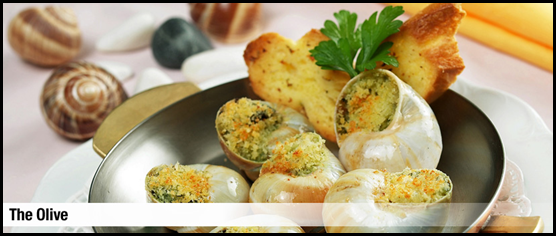 Well, that's it for now I guess. Fingers crossed that I'll be chosen for this holiday to Resorts World Genting! If you're keen to go to Genting as well, you can Book your holiday with Genting's iHoliday booking engine for a convenient one-stop solution!