Dean & Deluca, I finally made it there last week, after the maddening crowd had died down. Only waited 5 minutes for my seat, and by the time i finished, at least 1/4 of the seats were empty. This was 3.30pm btw.
I love looking at their display case. So many pretty cakes and breads calling out to me. I tried to remain very focussed, and ordered my chocolate croissant and latte. I've been consuming far too many chocolate croissants in the last 2 months, all in the name of research! I'm trying to find out where the best croissant can be found in Singapore. Truth be told, a lot of those I tried are all good. They are all different in their own way, some are very flaky, some are very butter, some are more dense yet somehow still good!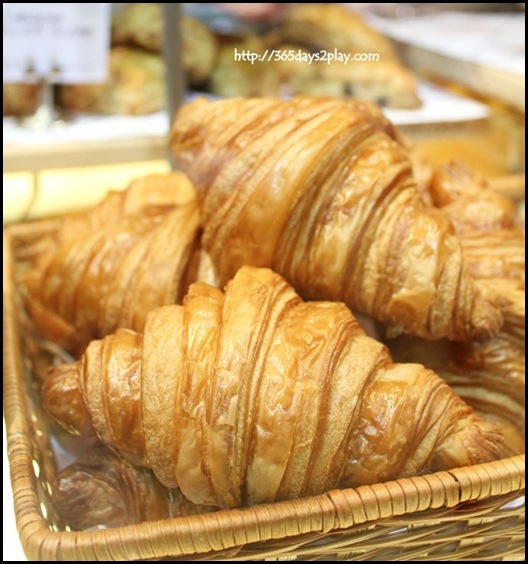 Nice shapely croissants. Did you know that a lot of the pastries sold at Dean & Deluca are not made in-house but sourced from other purveyors like Maison Kayser and Baker & Cook? It's interesting that they do so, because most brands want to create their own in-house goods. That they don't have their own products can be both a good and bad thing. The benefit is that you get to order products from a few bakeries and sample them all in one location. The bad thing is, freshness can be an issue especially if the deliveries are not done everyday.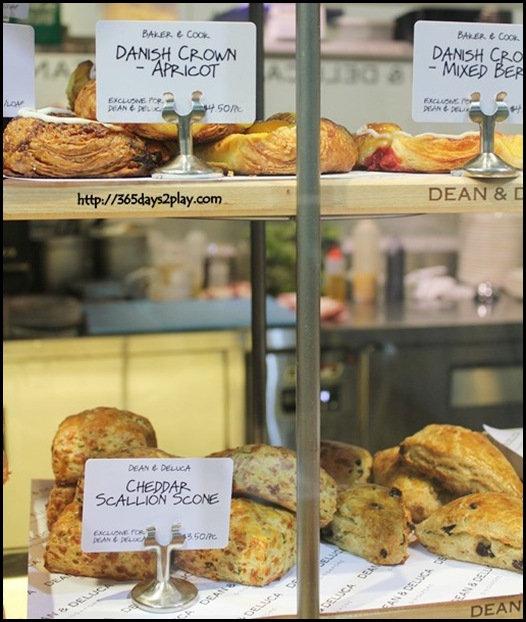 It's not often you find a scone with savoury ingredients in it. I only saw this after I'd ordered my croissant or else I would have ordered the cheddar scallion scone!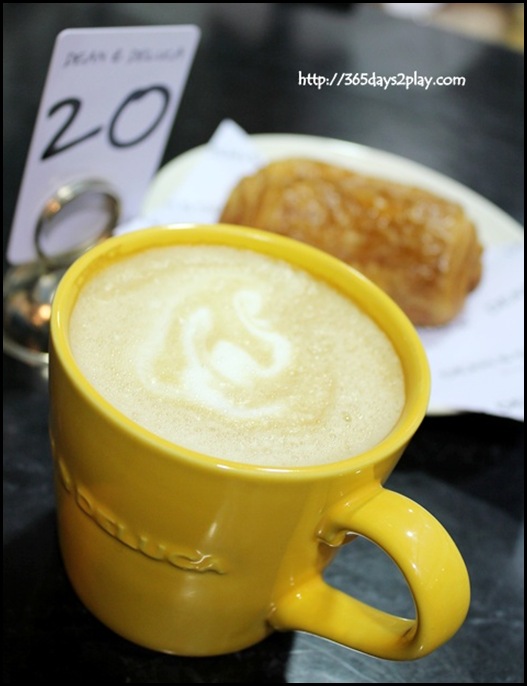 The flat white was so so only. Definitely not the 3rd wave coffee standard. And look at the latte art, or the non-existence of it. The croissant was not bad. It didn't taste freshly made, and was a little stiff, but nevertheless it was still nice, in part thanks to the chocolate inside it.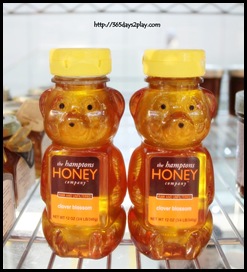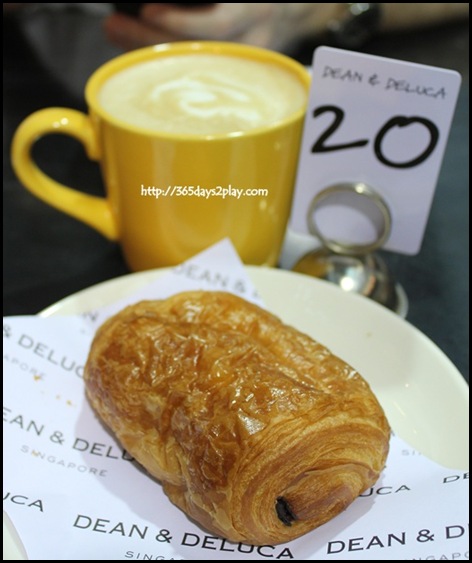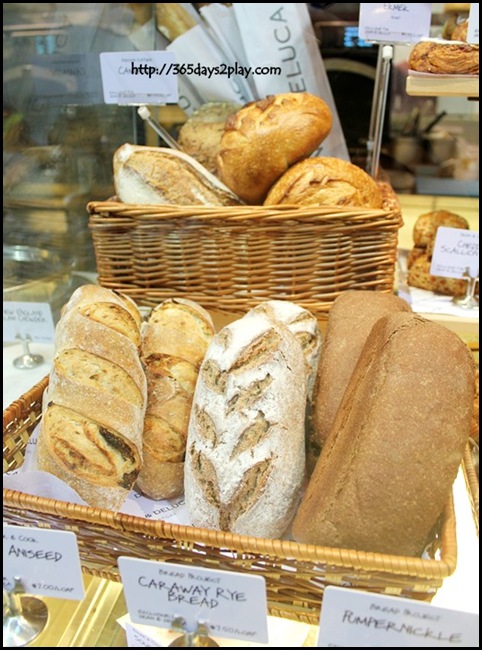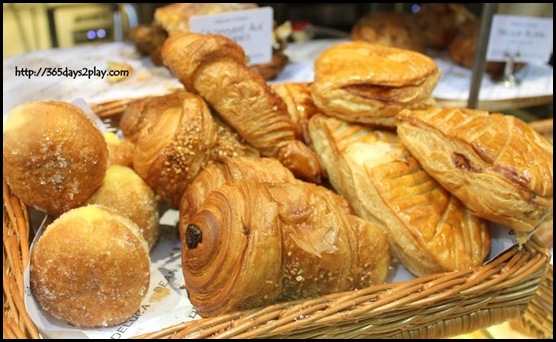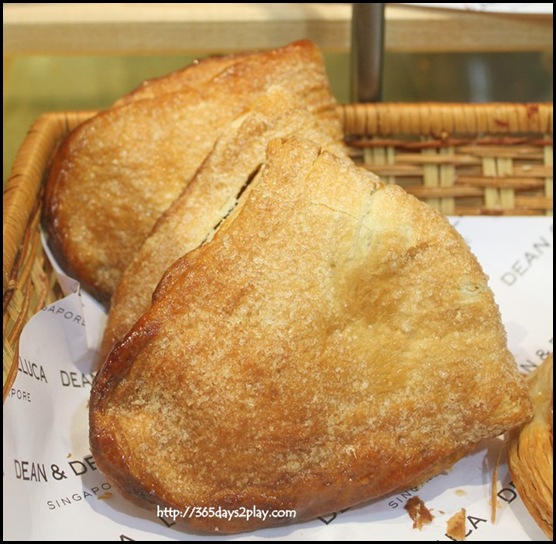 This was the pear turnover I believe. Not too often you find a pear pastry.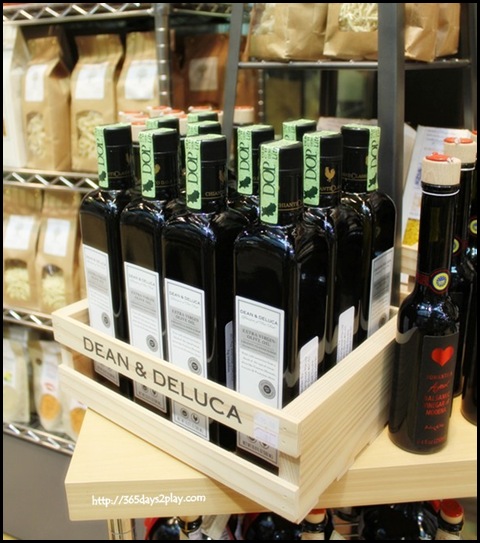 Extra Virgin Olive Oil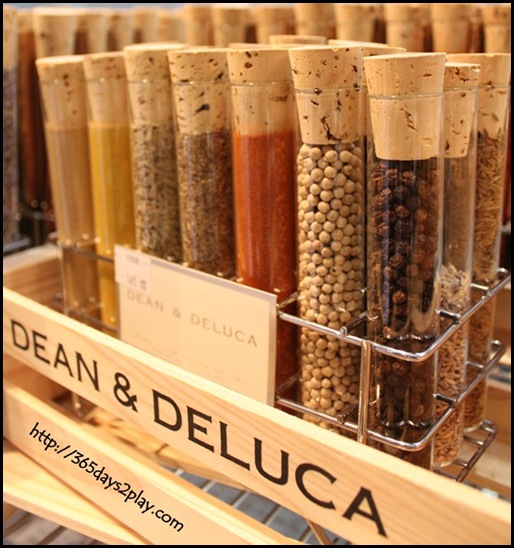 Love the multitude of spices!!! If I had a spice rack like this I would cook everyday!! Serious!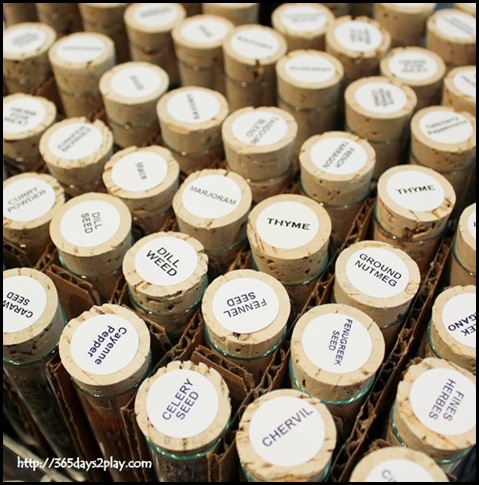 They really have a lot!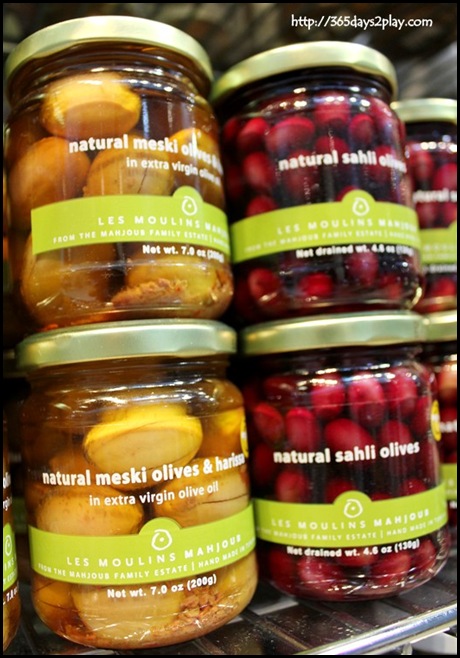 Olives in olive oil. I love olives, do you?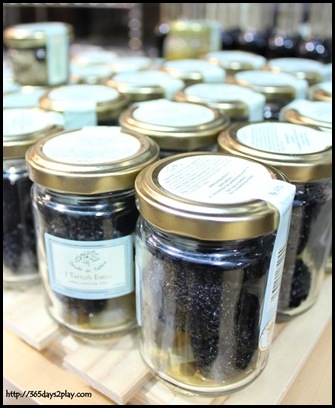 I love truffles too!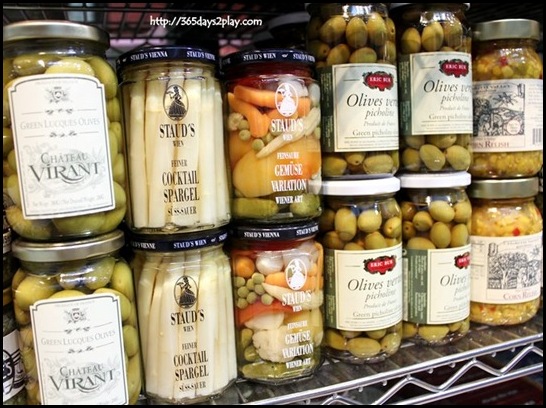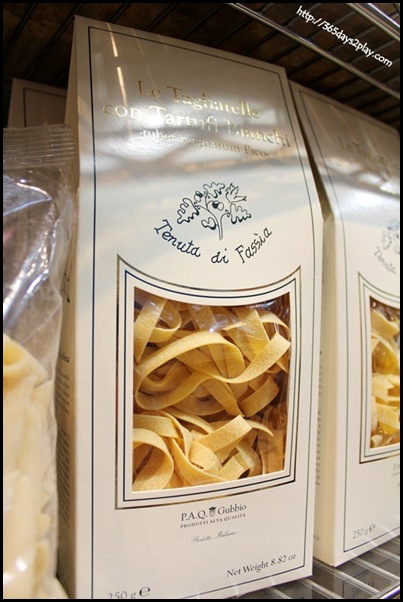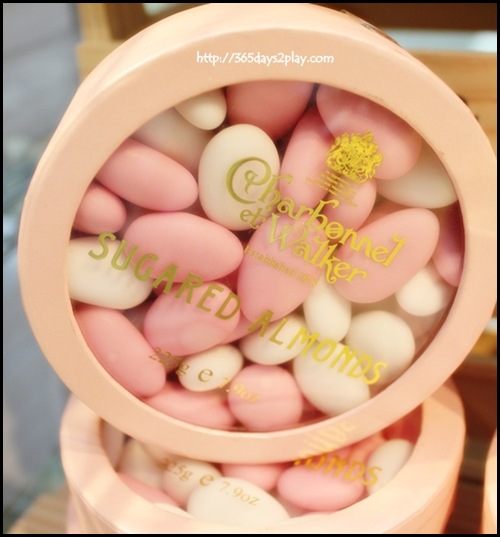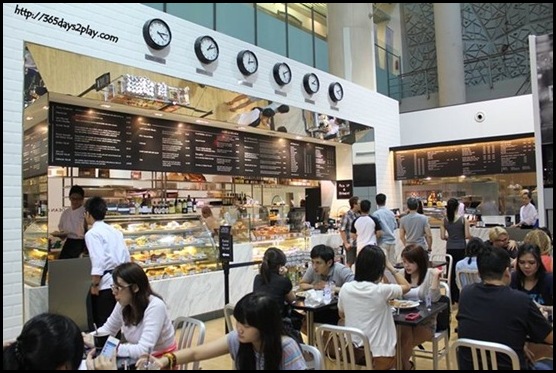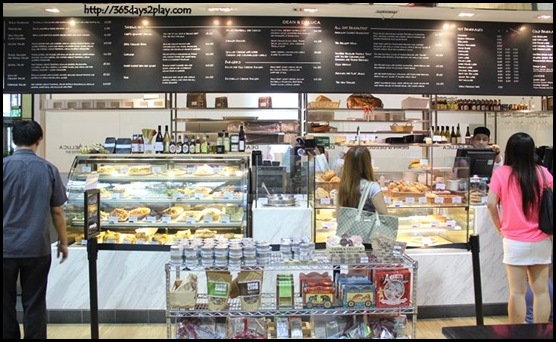 Dean & Deluca
#04-23/24 Orchard Central, 181 Orchard Road Singapore 238896
Tel : 6509 7708
Everyday : 11:00 am – 10:00 pm