Did you ever notice, the Suntec Convention Centre's roof changes colour? It must be a little known and even lesser appreciated fact by the shoppers, since it is hardly noticeable from the street level.
Office workers rushing last minute work at night might sometimes peer out the office tower block windows. The glowing roof lights probably serve to remind them that they're slogging in the office while across the street, a world away, fun and refreshment allude them.
Perhaps only the tourists staying in the hotels surrounding Suntec Singapore would have the time to gaze out at the thoughtfully constructed roof.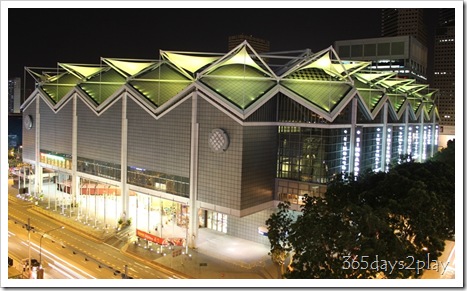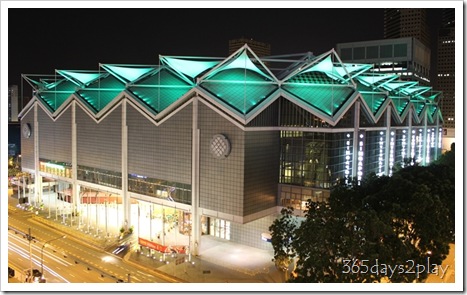 Suntec Singapore International Convention & Exhibition Centre
1 Raffles Boulevard, Suntec City, Singapore 039593
General Enquiries : (65) 6337 2888
http://www.suntecsingapore.com