I'm always on the look out for new restaurants in the East, and thankfully, it seems that more restaurants have been opening up lately. Mind you, there's still room for more so I'm still waiting! Today I wanted to have lunch at The Big Sheila tucked away in an obscure part of Siglap (Swan Lake Ave, have you heard of it?). It was 2pm already and I couldn't get a table! That's how bad the situation is in the East. Too much demand and too little supply.
Anyway, I want to share with you this new find in the Tanjong Rhu/Mountbatten/Katong area. I think people living in the area all know about it as it faces a busy main road. It's Cafe Melba, located at where the La Salle Arts School once used to be. I've only been once so far, on a Saturday night and it was also full house. It's a nice place, with a huge al-fresco area. The inside seating isn't huge though. Dog lovers will love Cafe Melba as it is dog friendly. Also, there is a huge lawn in front of Cafe Melba, which would be great for the kids and the dogs.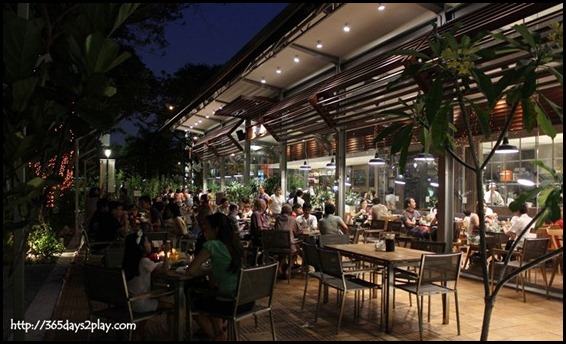 Not too sure if it would be sweltering in the day time because I went at night.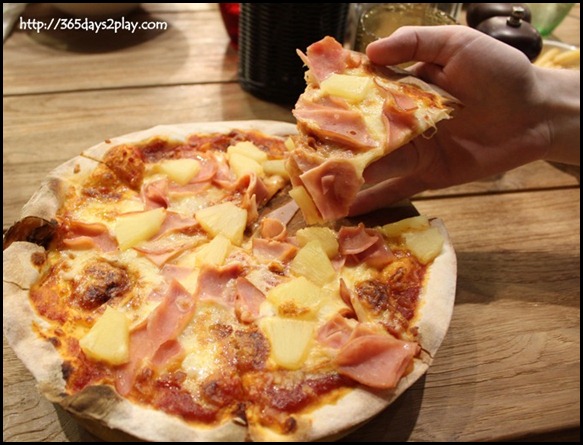 Ham and pineapple pizza (Tomatoes, ham, pineapple, mozzarella) 9 inch $18
They have 3 sizes of pizza to choose from but we took the smallest one at 9 inches. Those who like thin crust pizza would certainly like this one. It's not so thin that it's crispy like a biscuit, it does go a little floppy towards the middle. Toppings were nice and on the whole the pizza was quite nice.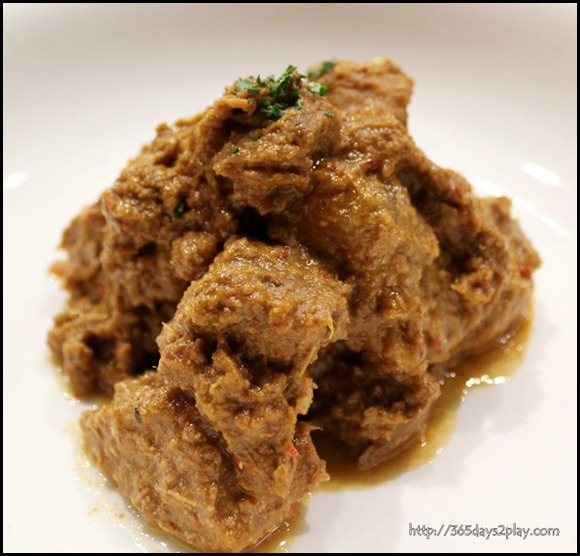 Melba beef rendang in (Beef in coconut milk, ginger and spices, shoe-string fries and pizza breads) $18
Interesting to find Rendang at a Western bistro and it's always a risk to order Asian dishes as it takes a really versatile chef to be good with both Western and Asian cuisines. The Rendang tasted quite authentic. It was quite heavy and rich and it was a delight to mop up the Rendang gravy with the pizza breads provided. The beef though was forgettable as it was stringy and slightly tough.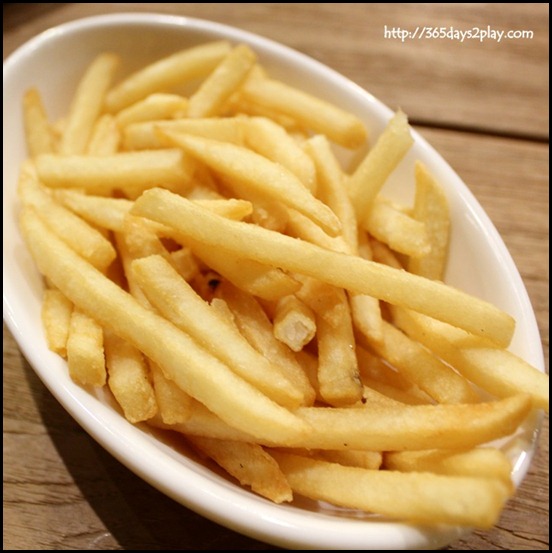 Crispy Shoestring fries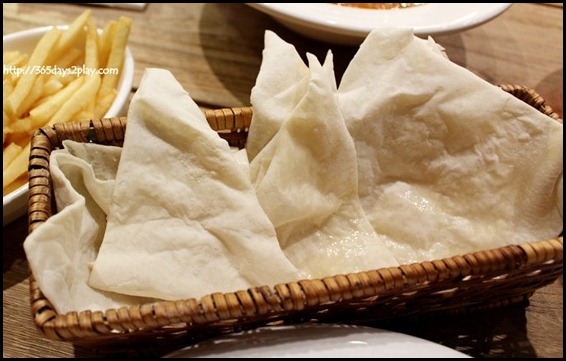 Pizza bread
Just plain pieces of pizza dough baked without any toppings. Came with the Beef Rendang.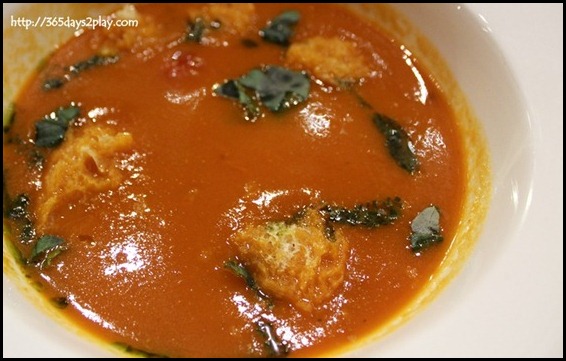 Rustic smoked tomato soup with tomato bread $12
A flavourful and tangy tomato soup with a slight smokiness. Nice for rainy days. A little expensive for a soup though.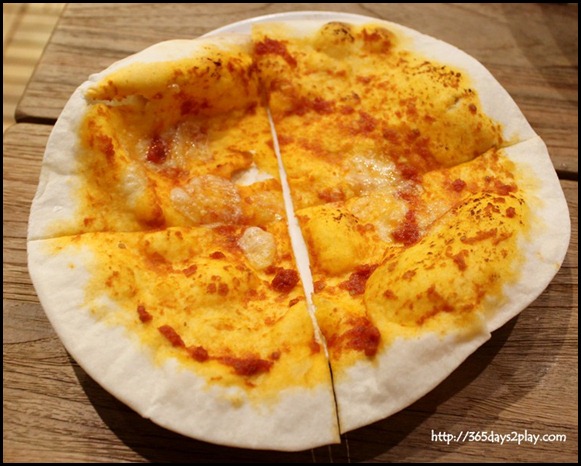 Served with the same baked pizza base except with a tomato sauce.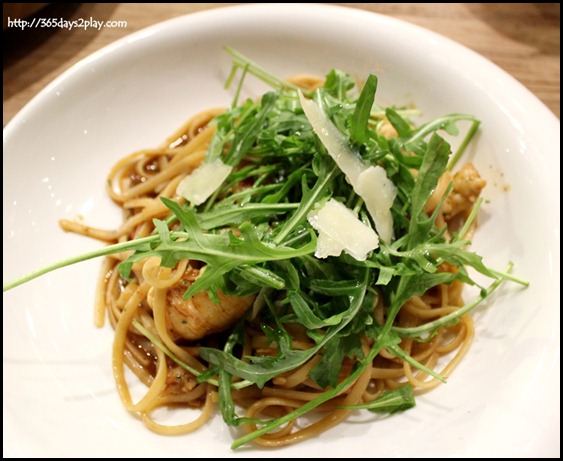 Crayfish linguini with red peppers, rocket and crayfish bisque $26