I had a bit of time to spare on the second day of our Whirlwind Taiwan Trip so when I chanced upon the agní¨s b cafe, I took the opportunity to have a cuppa there. This is directly outside the Zhong Shan MRT station so it won't be missed. It was the most blustery yet, and I happened to just be wearing a short-sleeve Tshirt and a sweater because I wanted to be a hero. Still, despite that, I went ahead to have my cuppa at this al-fresco cafe. They have heaters, which you can't see too clearly in the photo, but I had to have a table slightly away from the line of heat because the tables directly under the heaters were all occupied!
Check out all the eye-watering cakes!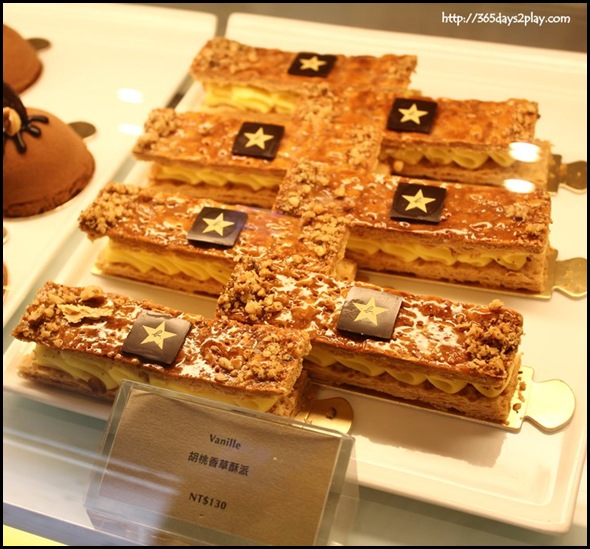 NT$130 which is equivalent to about SGD$6.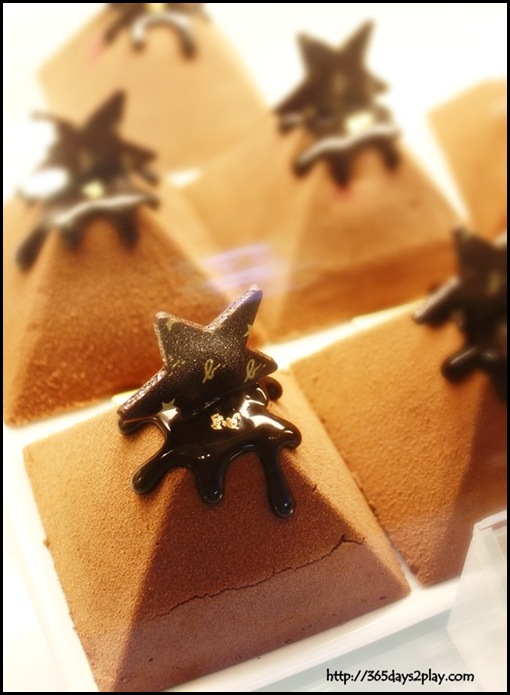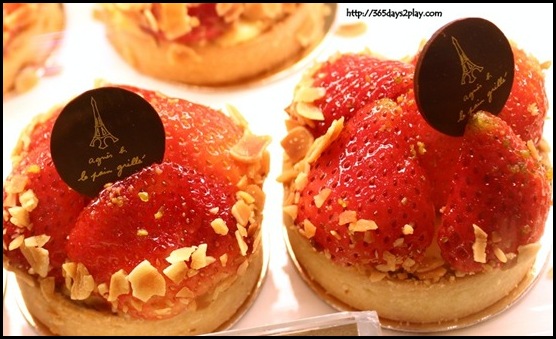 If I didn't just have a heavy lunch and wasn't due for an even heavier dinner, I most definitely would have tried out some of the luscious looking agnes b cakes!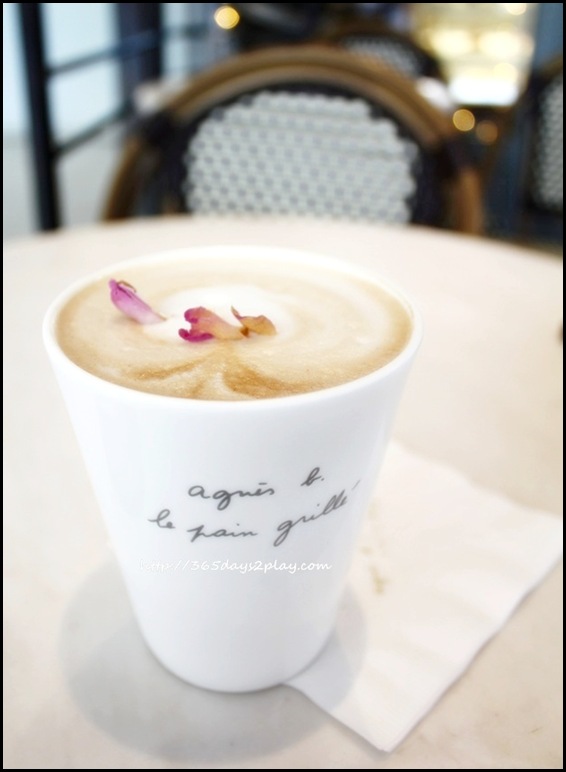 Still, I had a bit of room for a coffee, although the real reason was because I needed something to warm up! Got myself a nice cuppa rose flavoured latte NT130/SGD$6 and just people watched the time away.
If agní¨s b sounds familiar, it's because you can find this brand in Singapore. They sell bags and wallets. But for some reason, in Taiwan and Hong Kong only, you can also find their cafes. Didn't try any of their food items though, which I've heard is nothing to shout about.