***Latest UPDATE: Room with a View has moved to the new Alexandra Retail Centre since Dec 2011, and is now called Room Coffee.Bar.
Behold my friend's new cafe! I am so happy for her, a nice little cafe to call her own! I couldn't wait to come and try out the food, so I did today, with 2 other colleagues in tow, only the 2nd day open for official business!
The cafe currently serves sandwiches, wraps, paninis, quiches, salads and coffees and teas. It also has this photography theme going on, where customers can have their photos framed and displayed on the walls depending on the theme of the month. Scroll down for more photos of Room with a View cafe.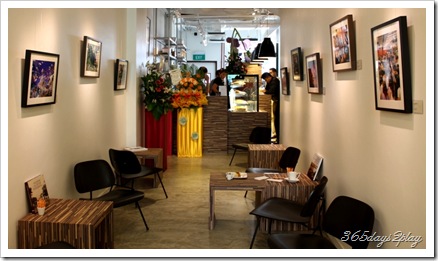 Cosy seating area where you can admire the artistic photos taken by others, or submit your own.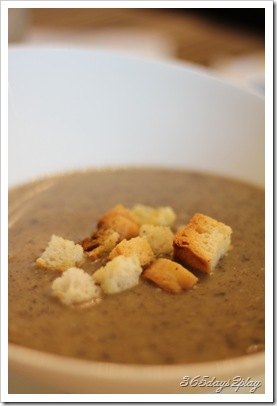 Soup of the Day Mushroom Soup $6.50 ordered by a colleague. I was amazed to find out that the mushroom soup didn't have any fattening cream in it despite looking really rich and substantial. The soup also comes with several slices of bread and butter.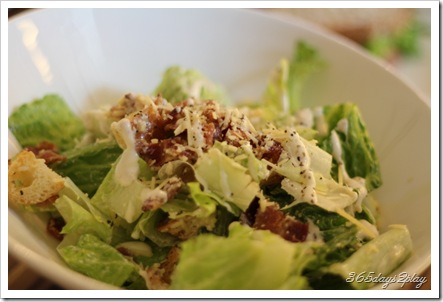 Smoked Chicken Caesar Salad with romaine lettuce, boiled egg, bacon bites and garlic croutons – $10.50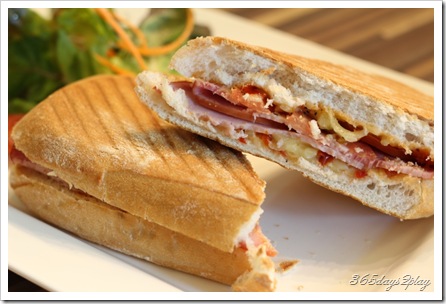 I ordered the Ham and Cheese Grilled Panini $9. Ham and Cheese may sound ordinary to some, but not when it is jazzed up with diced tomatoes and Room's secret sauce. I found the combination very refreshing when compared to other ham and cheese sandwiches.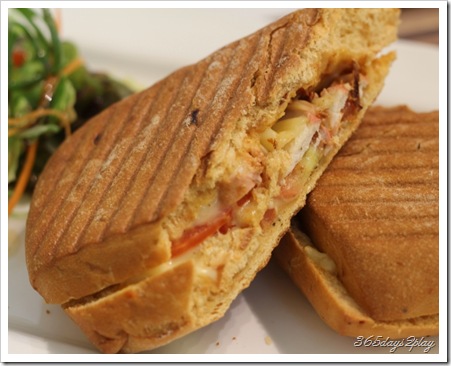 Another colleague ordered the Tandoori Chicken Grilled Panini – $9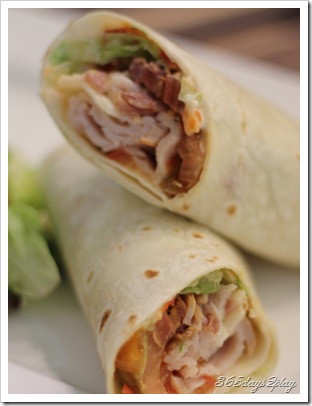 Turkey BLT plus Avocado in flour tortilla wrap – $9
Chicken and Avocado Sandwich – $8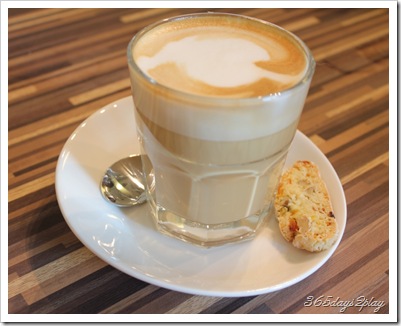 Cafe Latte – $4.50 with homemade biscotti
I have to highlight something which I didn't manage to try out during lunch today. Room with a View serves English Scones with clotted cream! CLOTTED CREAM did you hear? The only other place in Singapore that I know serves clotted cream with their scones is the Regent Hotel! Gotta come back here again soon….
room with a view. cafe. gallery
17 Carpenter Street (opp Clarke Quay MRT station)
Level 5
Singapore 059906
Tel: +65 6438 3230