Since I'm on a roll talking about supermarkets, I thought you might be interested to know that the Raffles City Market Place supermarket has finally reopened after a renovation. I've always loved going to Market Place, but after the renovation, I must say it looks even better. The supermarket now looks like those high end supermarkets I saw in Seoul last year, where there is an assistant standing at the end of each aisle. The supermarket stocks even more items than before, with many items you would think are only found in speciality gourmet stores.
You know how some people love buying food as souvenirs when they're overseas? This is how I feel when I'm at the Market Place, I feel like I'm on holiday, looking at all the interesting food items hailing from around the world.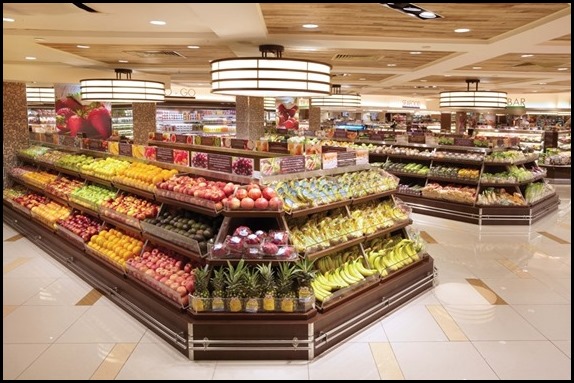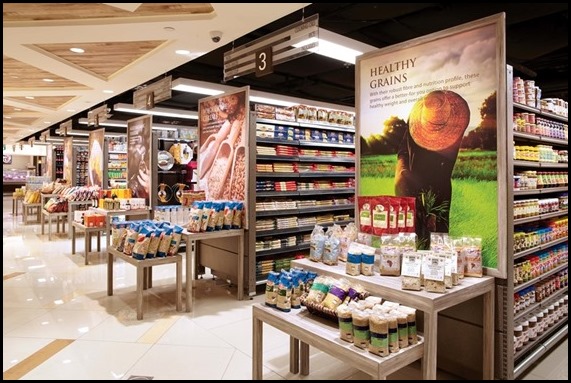 There are some interesting sections which the office crowd and harried home cooks would be pleased to know about
Make your own Salad counter
Food to Go range
Gourmet Ready meal boxes
"Ready to cook" pre-marinated meats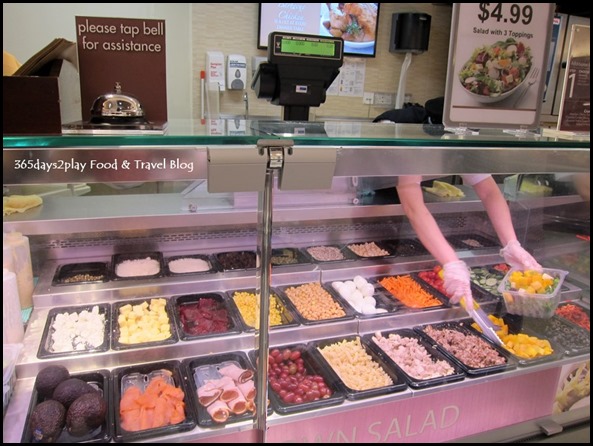 At the "Make Your Own Salad" counter, shoppers can mix-and-match salads (starts from $4.99) with your choice of preferred toppings and dressing. The comprehensive list of toppings spans the likes of beetroot, sundried tomatoes, feta cheese, smoked salmon, and
roast beef.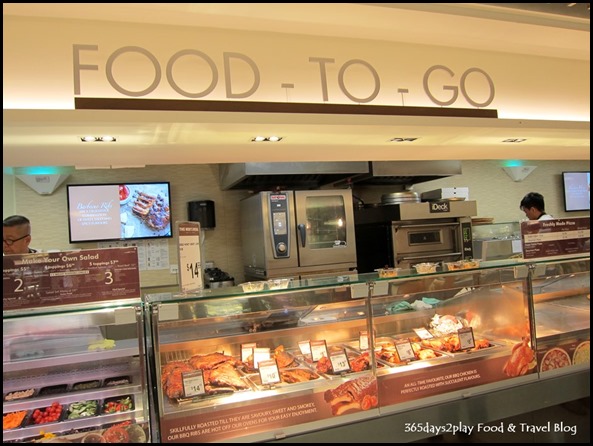 Food to Go – Hot food is available at the BBQ and Pizza counters, with delectable choices such as Smoked Duck Breast ($5.50 each), Crispy Pork Belly ($10.95 each), and Honey Glazed Ribs ($2.89 per 100g) — perfect as a main course for lunch, or shared with colleagues over a convivial office potluck. The Japanese segment of the Ready to Eat section has also expanded to now offer sashimi, sushi, bento boxes, and cold soba as part of its repertoire.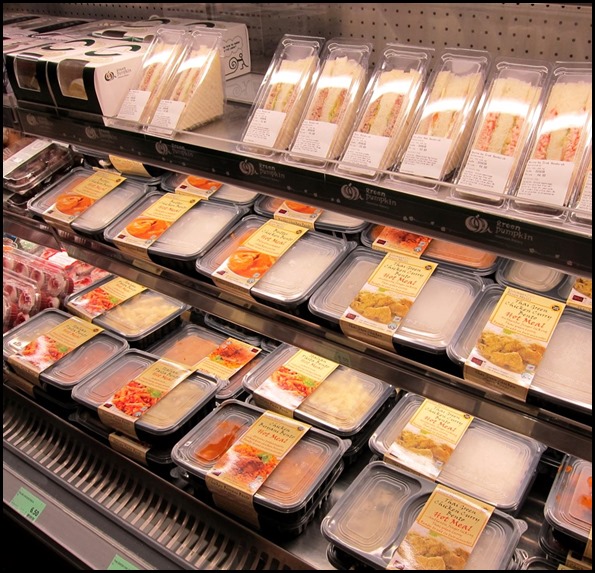 Food to Go – The chiller is stocked with grab-and-go items like individual-sized yoghurt and muesli cups. Customers can even purchase cooked meals such as Butter Chicken Bento ($6.50), Thai Green Chicken Curry Bento ($6.50), Chicken Briyani Bento ($6.50) and Italian Pasta Bento ($6.50) that they can easily heat up in the comfort of their office pantry. The fruit section also features a myriad of ready-cut fruit selection from Asia, Japan, Australia, USA and more.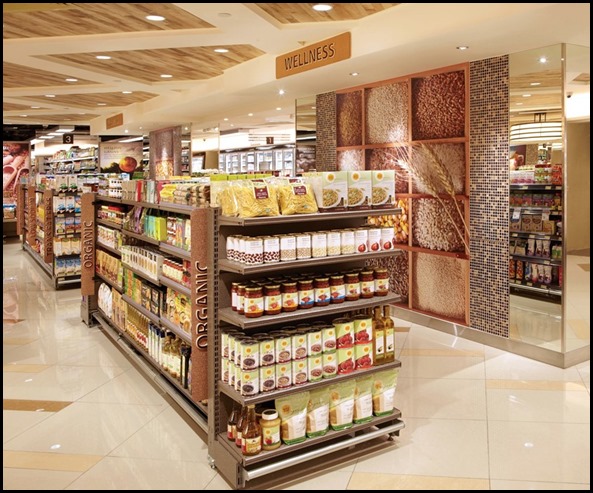 Wellness Section – Market Place has established a Wellness section for all things healthful, going beyond essentials like organic grains and pasta, to encompass even baby foods, as well as low glycemic-index and gluten-free snacks! Popular new items from the Wellness section include chocolate-coated Kallo Organic Rice Thins ($6.55), gluten-free and allergen-free Zesty Lemon Cookies ($10.95) from Martin's Marvelous, and the DREAM Blends™ line of non-dairy beverages (from $6.45) combining nut milk and grains.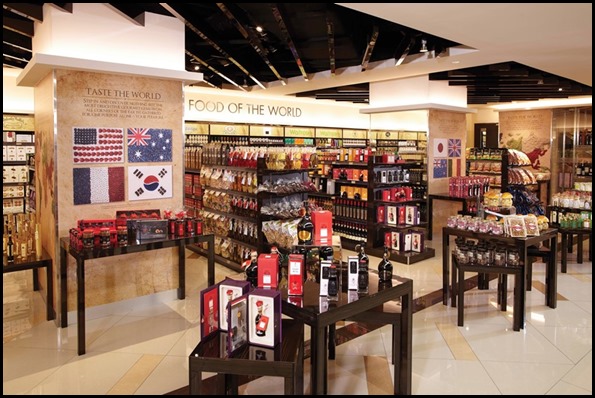 Food of the World – Fine foods from all over the world: artisanal aged balsamic vinegar from Modena, Italy; pickled as well as dried premium mushrooms from Germany; assorted flavored sea salt from France; dried pasta of all colours and shapes from Italy, artisan biscuits from UK and more.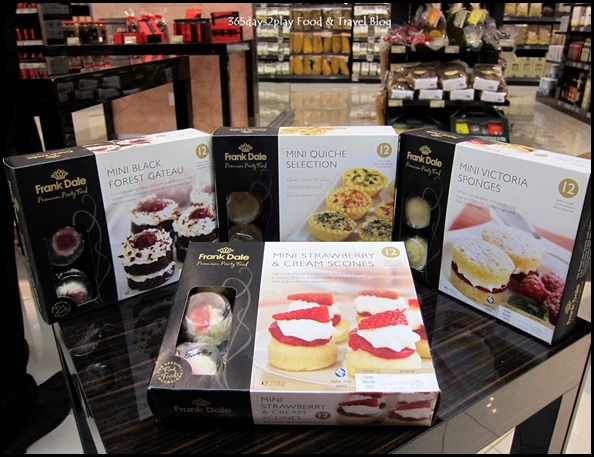 Check out these Frank Dale mini canapés ranging from Black Forest Cake, Mini Quiche selection, Mini Victoria Sponges and Strawberry Scones. These are all made fresh in the UK, blast frozen and sent to Singapore. Serve them cold or warm them up if you wish for your next party, nobody will know that these were store bought! Get these delicious canapes from the frozen section of Cold Storage outlets in the city such as ION Orchard or Raffles City.
Frank Dale is UK's leading premium party food manufacturer. If you purchase the Mini Victoria Sponges, you will be eating what Queen Elizabeth served for her diamond jubilee celebration back in 2012, catered by Frank Dale!
---
Add me on Facebook, Instagram and Twitter if you want to be kept up to date with the latest happenings in the food and lifestyle scene in Singapore! 
---
Please visit www.coldstorage.com.sg for store locations.