People don't often eat "Christmas food" like Christmas turkey or log cakes until Christmas Eve and Christmas Day itself (except for us crazy bloggers who may have already had those as early as 2 months ago). But it seems such a waste not to delve into the Christmassy mood when the Christmas decorations and Christmas shopping are in full swing.
Well, the Christmas food may not be ready yet but there's still the Christmas drinks to put you in a festive mood first, and I'm not talking about Egg Nog or the booze. Check out Gryphon Tea's Christmas collection as well as The Coffee Bean and Tea Leaf's Christmas drinks. Makes good gifts too if you're lost for ideas. The Partner loves teas and coffees so I do make it a point to buy some Christmas blends for him each year.
---
Gryphon Tea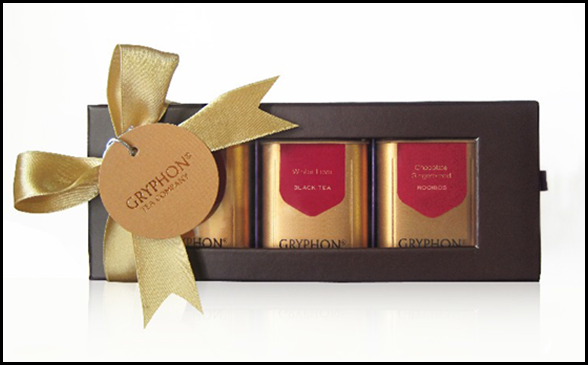 Gryphon Tea Company launches three new limited-edition Festive Teas in collaboration with Capella Singapore Chocolate and Tea Experience. In the spirit of festive celebration, the limited edition set features Gryphon Tea Master Blender interpretation of joy, peace and warmth, spread a little love this season.
Highlights of variants:
Winter Love: Single origin black tea sprinkled with copper fairy dust with top notes of forest berries, nutmeg, blue flowers and vanilla. Love is in the air this season.
Chocolate Gingerbread: A rooibos creation of the seasonal favourite combination of chocolate, caramel, ginger and pomegranate flowers. A holiday essential for the child at heart. Naturally caffeine free.
Strawberry Champagne: A scarlet red infusion with top fruit notes of strawberry and champagne. The perfect alibi to celebrate the season. Naturally caffeine free.
Exclusively available at Capella Singapore The Knolls Sentosa, or order online at http://www.gryphontea.com.
---
The Coffee Bean and Tea Leaf

If you're thinking of coffee instead, do check out the The Coffee Bean and Tea Leaf's Christmas coffee drinks. These are the familiar favourites but with added flavours such as peppermint or red velvet. Peppermint Mocha is my personal favourite.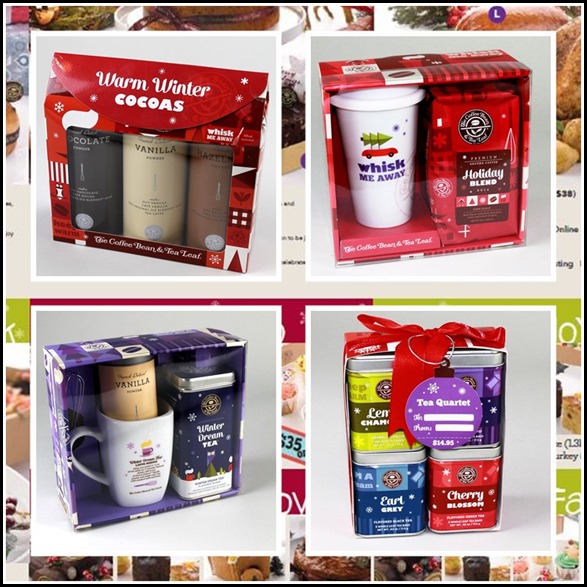 Their gift packs are also something to be considered. I love that they've even thrown in a cup into the gift pack. I don't know about you but a pretty cup always makes my drink taste better.

. Chocolate fans would also love the trio of cocoas. If I were spending Christmas in Singapore, I might just get that for myself!
---
Add me on
Facebook, Instagram and Twitter if you want to be kept up to date with the latest happenings in the food and lifestyle scene in Singapore! 
---