*Sponsored Post*
For Lunar New Year 2015, SUCRE has created 4 new Pineapple Truffles which are all made in Singapore: Seaweed, Cheese Lite, Blueberry and Raspberry. If you're looking for pineapple tarts that are still pretty traditional in looks but with a slight difference, you might just want to consider SUCRE. From February 4 to 17, SUCRE's 8 Happiness' handmade Pineapple Truffles and Artisanal Cookies will be on sale at the Lunar New Year Festival Fair at JEM Shopping Mall, Level 1 Atrium as well as online at www.ruedusucre.com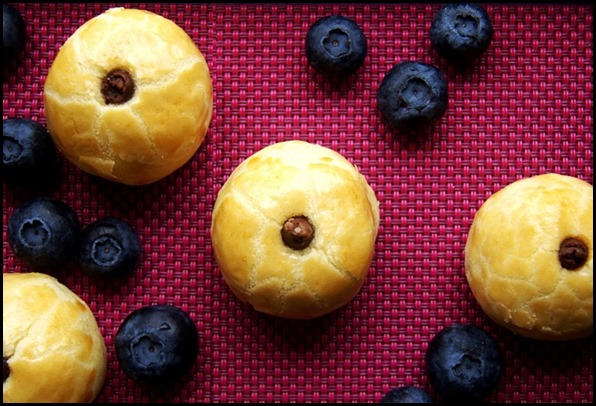 Blueberry Truffles
The Cheese Lite Pineapple Truffle is made from the finest Australian Cheddar cheese, resulting in a butter pastry that is light and melts in your mouth. The Seaweed Pineapple Truffle is the first of its kind to be created in Singapore. The distinctive Seaweed Pineapple Truffle incorporates the finest Japanese seaweed into its aromatic butter pastry, resulting in a subtly savoury truffle that goes perfectly well with a cup of piping hot Pu-er tea. The other 2 flavours are Blueberry and Raspberry: these pineapple truffles contain pineapple fillings blended with 100% pure blueberry and raspberry puree (no artificial flavourings/colourings) respectively. All Pineapple Truffles come in 2 sizes: Gourmet (16g truffle) and Premium Large (25g truffle). Prices for Pineapple Truffles range from $17.80 for each cylinder in the Gourmet Tall Collection (18 pieces x 16g truffle) to $24.80 per box (18 pieces x 25g truffle) from the Premium Large Collection.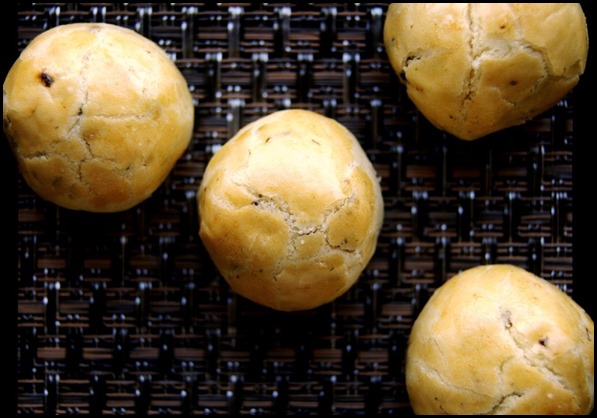 Seaweed Truffles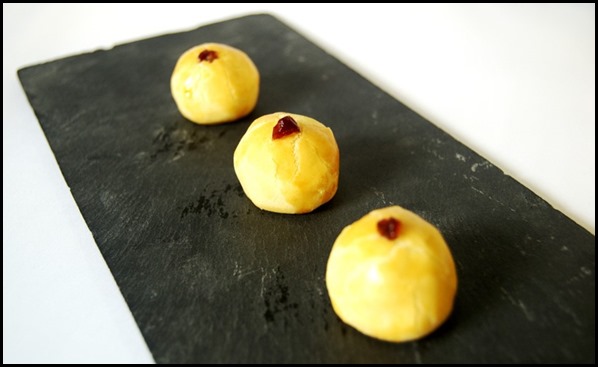 Raspberry Truffles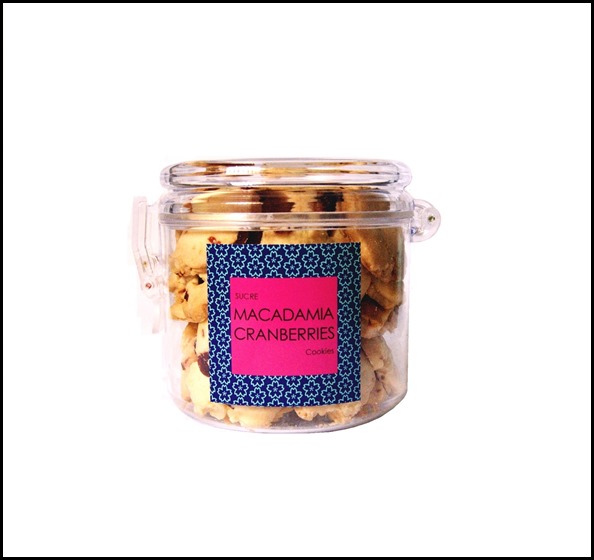 ARTISANAL 'LESS SWEET' & 100% HANDMADE COOKIES
SUCRE also launches 4 'Less Sweet' flavours for its 100% handmade Artisanal Cookies in the Year of the Goat. Made in Singapore, these flavours include: Almond, Almond Chocolate, Green Bean and Macadamia & Cranberry. Green Bean and Almond flavours are both ideal for vegetarians. Prices for Artisanal Cookies range from $19.80 to $21.80 per bottle.
From February 4 to 17, SUCRE's 8 Happiness' handmade Pineapple Truffles and Artisanal Cookies will be on sale at the Lunar New Year Festival Fair at JEM Shopping Mall, Level 1 Atrium.
For more information and to place orders, please visit www.ruedusucre.com, email order@ruedusucre.com, or contact SUCRE hotline at +65 6680 0295