Here are some pictures of Singapore central business district aka Shenton Way from a vantage point at Marina Bay Sands. Unfortunately, it wasn't the best of days to take photos. The sky was overcast and slightly hazy. We haven't had clear blue skies in quite a while. I should know since I can now see for miles from my new office. I think I can even see some of the mountains in Malaysia even though my office is in the south eastern part of Singapore!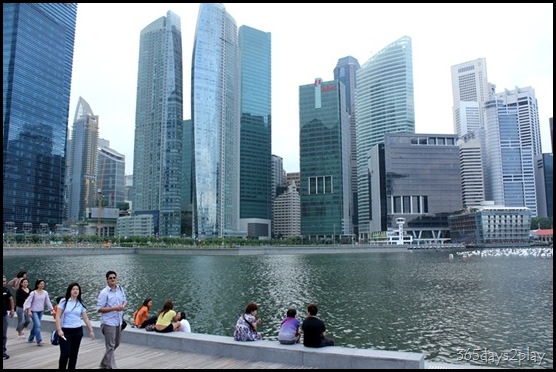 There's the new Marina Bay Financial District on the left of the picture.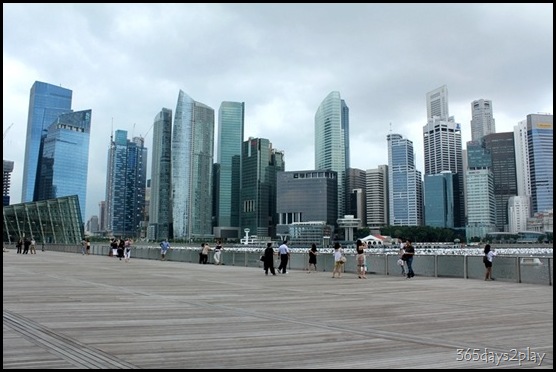 Huge open area in front of Marina Bay Sands Shoppes where you have an unblocked view of Shenton Way and all it's big businesses.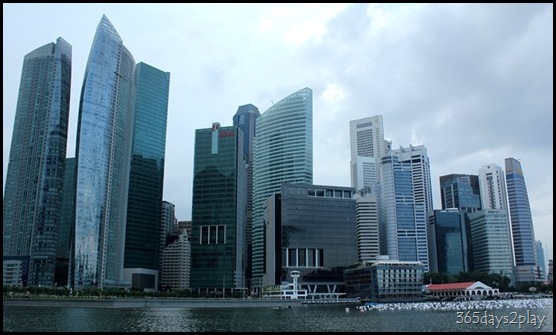 The building with the reddish roof is the old Clifford Pier, which has now turned into the posh Fullerton Bay Hotel.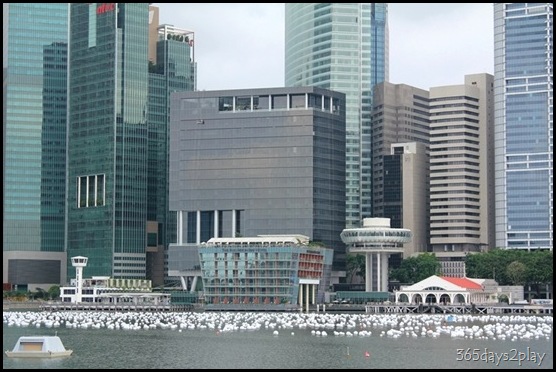 A closer look of the Fullerton Bay Hotel.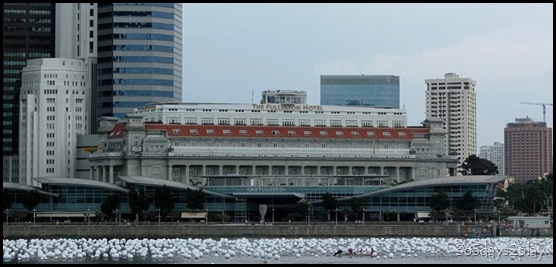 The Fullerton Hotel and One Fullerton. Fullerton Hotel was once Singapore's General Post Office, while One Fullerton is obviously a building built in modern times, ie about 5 years ago.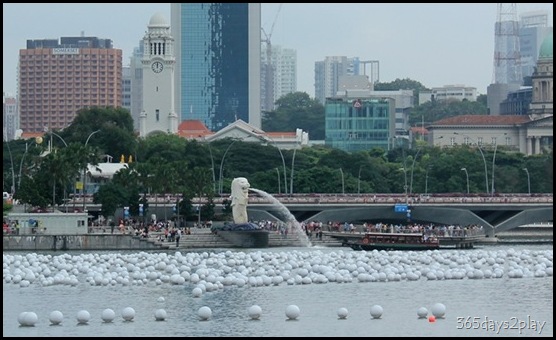 See the mass of tourists taking in the sights of the iconic Merlion. I really don't understand why tourists would specially come here just to take photos with the Merlion. Perhaps it's like this Parisian I know that has never visited, or thought to visit the Eiffel Tower?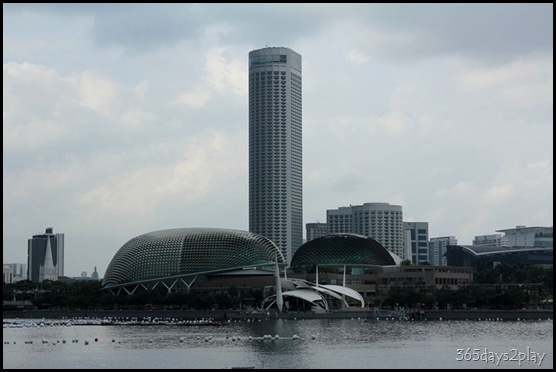 Interesting angle of the Esplanade and the Swisshotel?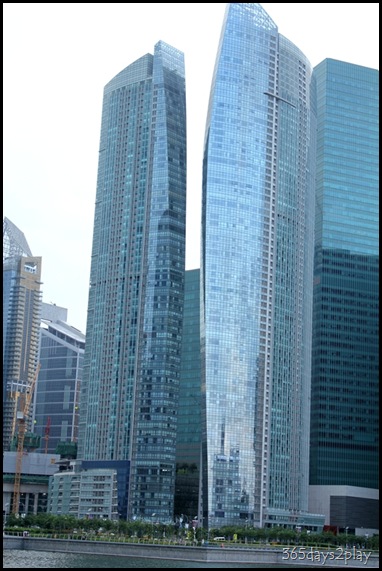 Condos right in the heart of town. Are you the type that would love to live near your office or are you the type that would want to get as far away from it after working hours?