The weather has been relentlessly hot these last few weeks so when the BFF invited me to check out The Plain Jane today, it was with extreme reluctance that I agreed. In fact, he had to entice me with a free taxi ride to Serangoon before I agreed (he lives near me you see).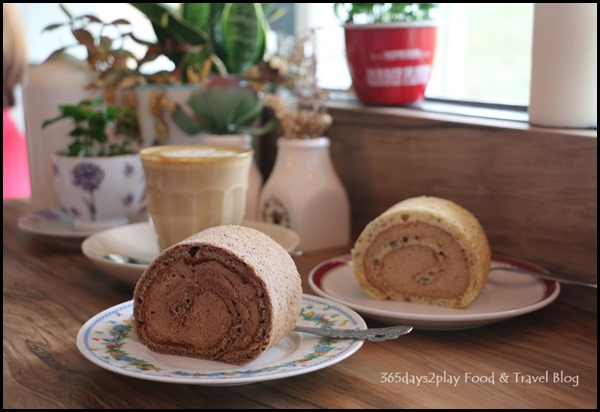 I was not particularly keen to visit either because it seems like The Plain Jane sells mainly Swiss rolls and little else in terms of food. What if I wanted more to nibble on? Thankfully, my fears were quashed as the Swiss rolls we tried were very good! These are unique Swiss rolls quite unlike those you might find from places such as The Polar Cafe. The sponge is thinner while the cream filling makes up the bulk of the pastry. I was wondering if it would be too much cream to sponge but because the cream has a wonderful and unique flavour, the ratio some how worked out! I wouldn't mind if there was more sponge though.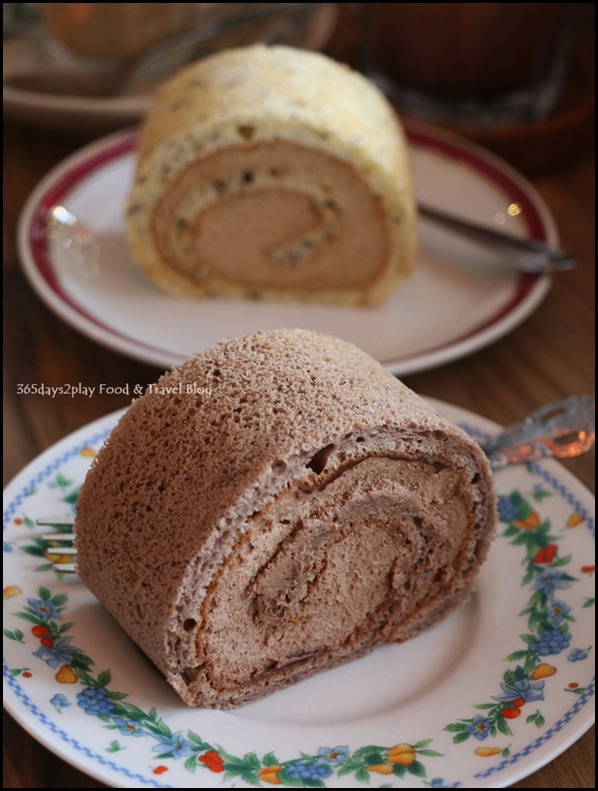 I tried the Nutella Swiss Roll while the BFF tried the Earl Grey Swiss Roll. The Nutella flavour isn't very strong I must say, but it was still good as a normal chocolate roll. We both agreed we preferred the Earl Grey Swiss roll as it had a pleasanter and more fragrant flavour.
Here's a close up shot of the Earl Grey Swiss roll the BFF ordered. They also have a Thai Milk tea version and we were quite torn over choosing that or the Earl Grey. No regrets though, and I know what'll be next on my plate if I ever journey to these parts of the world again.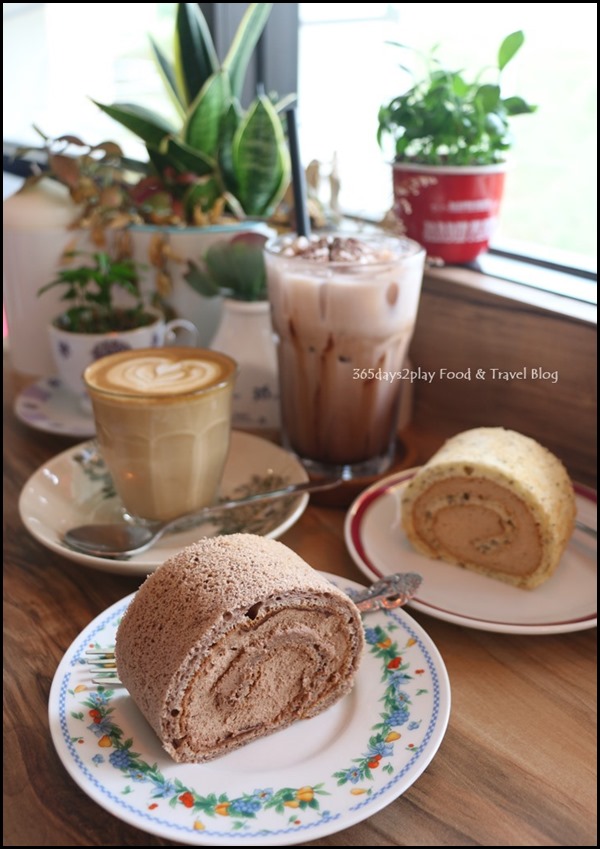 Due to the searing heat despite having taken a taxi to The Plain Jane, I ordered an iced-chocolate $6.50 without any hesitation. At first look the iced-chocolate looked rather diluted but upon tasting, it was actually quite palatable. Not too thick nor thin.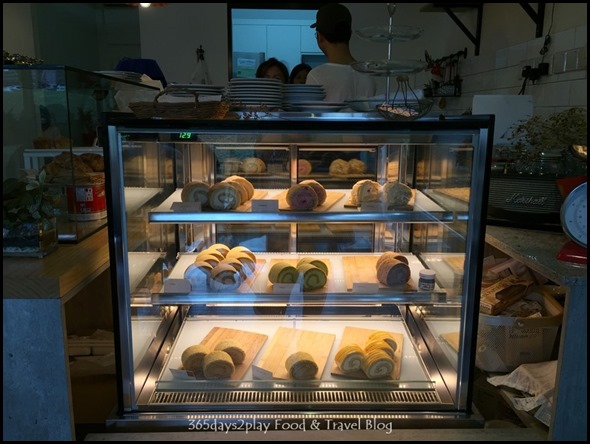 They have a total of 7 flavoured rolls to choose from and an original creme one. You can check out The Plain Jane's menu here.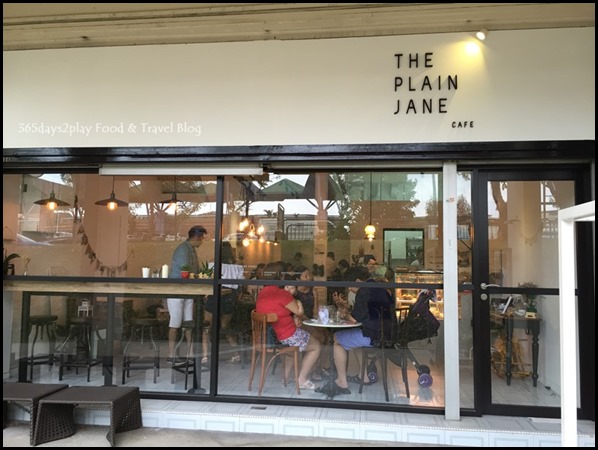 My only grouse is that these Swiss rolls don't come cheap, at $5.90 or $6.90 if you get the flavoured ones. I am told The Plain Jane is related to the Rich and Good Cake Shop at Kandahar Street, no wonder the focus on Swiss rolls!
---
Add me on Facebook, Instagram and Twitter if you want to be kept up to date with the latest happenings in the food and lifestyle scene in Singapore!
---
The Plain Jane
211 Serangoon Ave 4, #01-10, Singapore 550211
Closed on Wednesdays
https://www.facebook.com/theplainjanecafe