[Media Invite]
It's my favourite time of the year again and I'm happy to report that Baby loves Christmas! We'd taken him to Capella Chef's Table Festive Family Tea last weekend and he absolutely loved it! He was smiling and making excited noises the minute we stepped into Chef's Table. I wouldn't be surprised, I too was wowed by the festive Christmas decorations in the homely and cosy Chef's Table. A pretty Christmas tree by the side, and Christmassy firs to adorn each table. Btw it was Baby's first official "engagement", and he behaved well!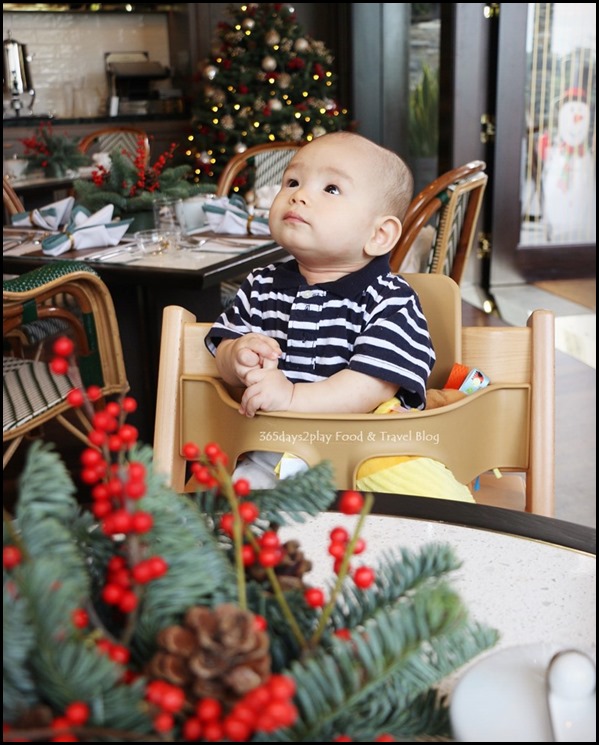 Dear Santa, I wish for many toys this Christmas and a real live Christmas tree!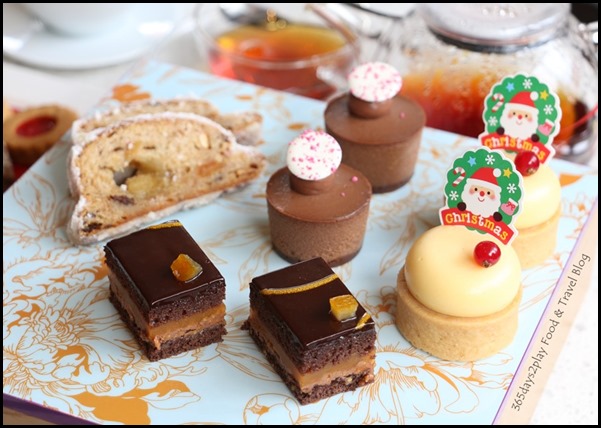 Here's a picture of the very festive looking dessert tray, comprising Apricot Cardamom Chocolate Sacher, Lemon Curd Tartlet with Castanea Paste, Almond Marzipan Stollen and Dark Chocolate Cheese Cake with Gingerbread Crust.