If there's one thing I love doing during the Christmas season, that's having afternoon tea. There is an unexplainable pleasure just sitting around sipping cups of tea and savouring dainty morsels amidst Christmassy decor. I've been meaning to visit Marriott Hotel for its Afternoon Tea as they have the 1-for-1 promo using the Entertainer App. Good to know that the promo was still applicable during the festive period. Did a spot of shopping at Tangs before and after our afternoon tea. What a really convenient location to rest your feet for a while, say if you're waiting for a ride home or waiting for a friend.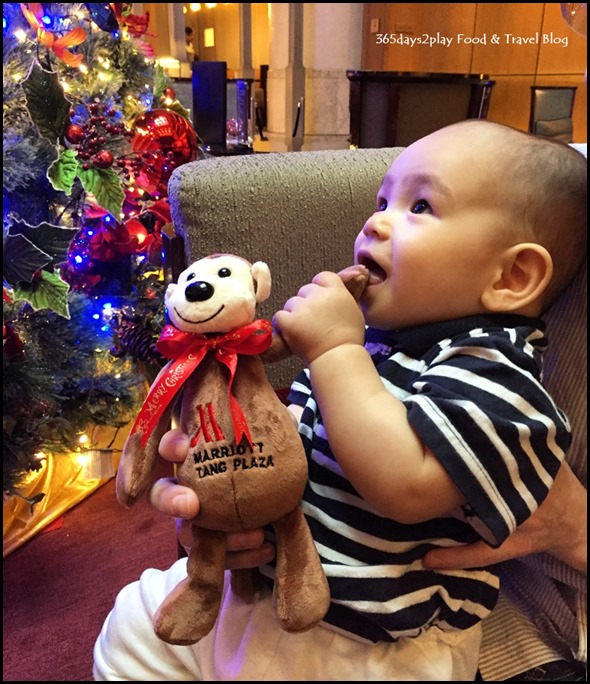 Edward's 4th afternoon tea outing (previous ones were Goodwood Park Hotel, Grand Copthorne Waterfront and Chef's Table at Capella Sentosa). He loves going out because of all the attention he gets, and for some reason, he loves people watching too! He especially loves watching people deep in conversation, wonder why? He had an early Christmas gift too, a little Marriott Tang Plaza monkey soft toy, which he promptly decided to lick….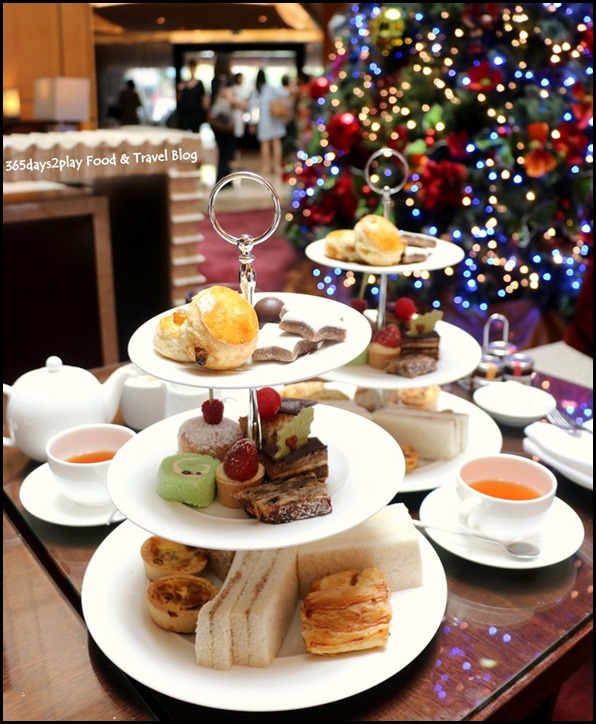 Ok here are the pictures of the afternoon tea. The teas are refillable and you can also order as many different pots of tea as you wish. We were pleasantly surprised to find out that the food items were refillable, as it wasn't stated on the website!