It's not yet Christmas but I've already attended a number of Christmas parties. Not that I am complaining of course, I ABSOLUTELY LOVE the Christmas season and if I could I'd be immersing myself in all things Christmas. Here are some pictures of the festive Christmas goodies we enjoyed at the party hosted by Singapore Marriott Tang Plaza Hotel a few weeks back. Nothing like a ballroom full of crazy and fun loving bloggers to keep the festive cheer up!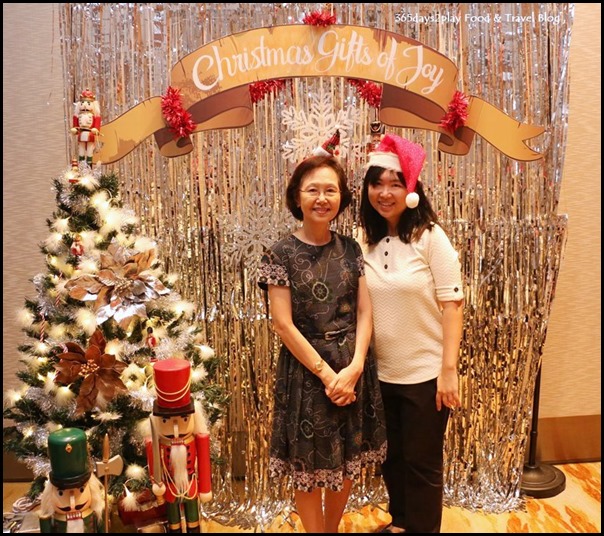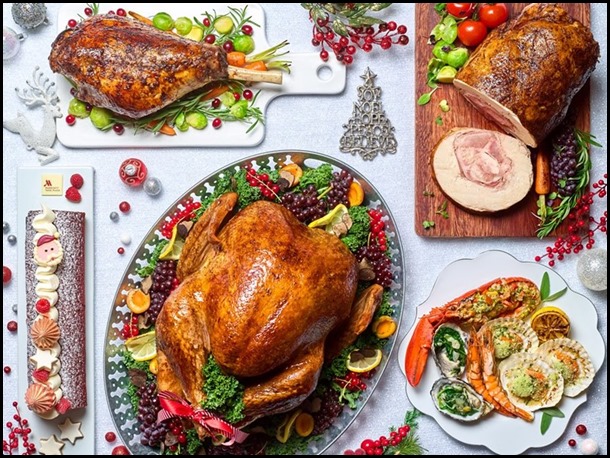 Christmas Gifts of Magic at Singapore Marriott Tang Plaza Hotel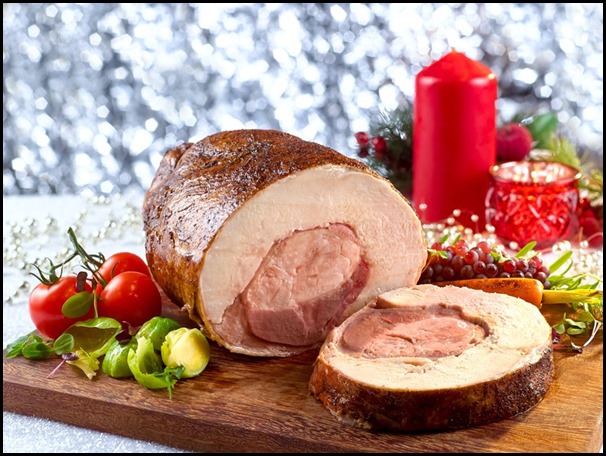 Turducken (Boneless Chicken and Duck stuffed Turkey) with Madeira Sauce 4.5-5kg $258
Probably one of the few places that offers Turducken. Frankly, the name scares me a little…imagine chicken wrapped in duck, wrapped in turkey….but hey, it makes for efficient for eating, no? Wonder who was the pioneer of this idea…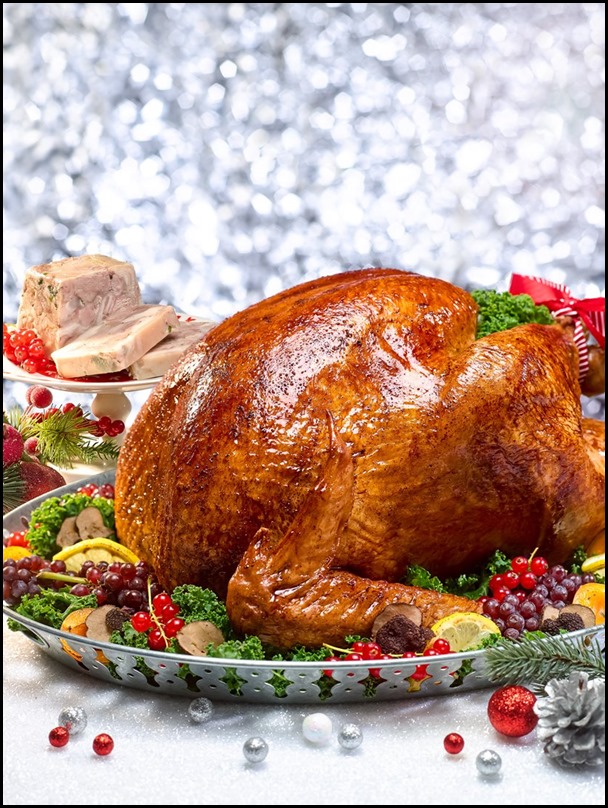 Truffle Buttered Roast Turkey, Finanziera Terrine, Madeira Sauce 4.5-5kg $238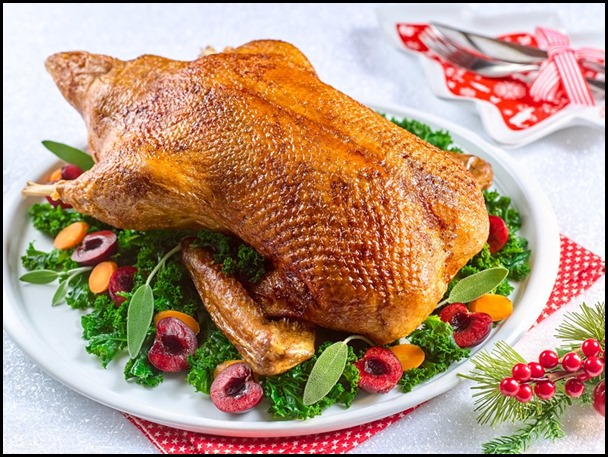 Whole Roast Duck with Cherry Sauce 2.5kg $128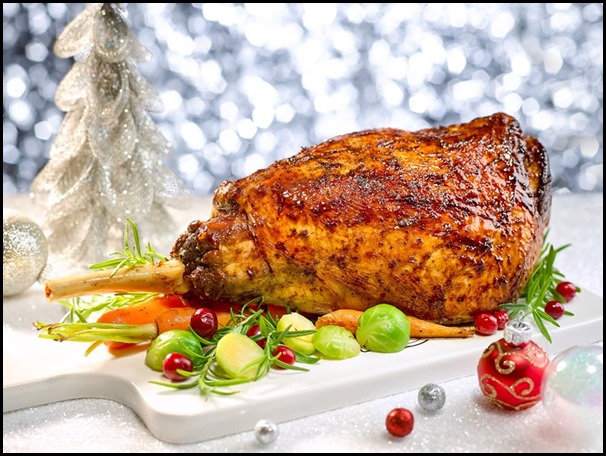 Rosemary Roast Lamb Leg (Bone-in) with Mint Demi-Glace 8-10 servings $164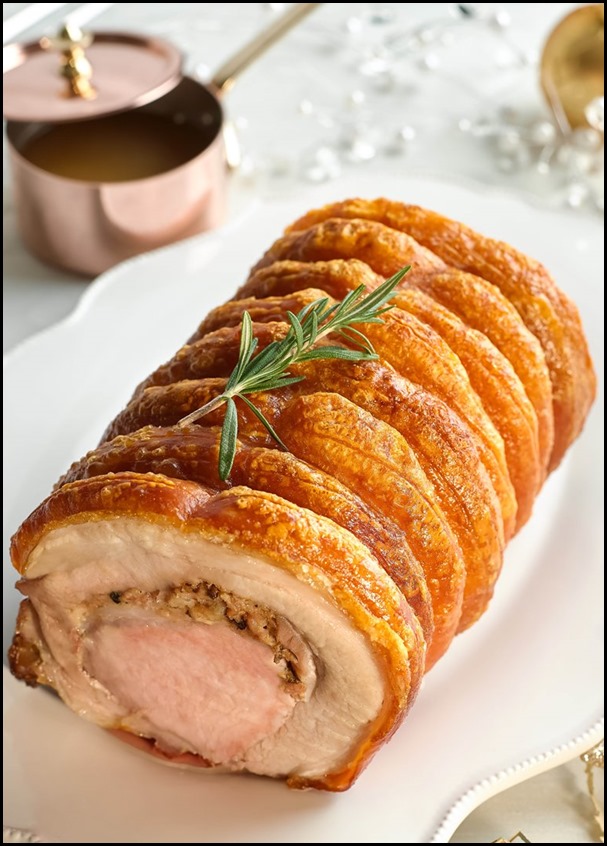 Pork Saddle Stuffed with Prunes and Pancetta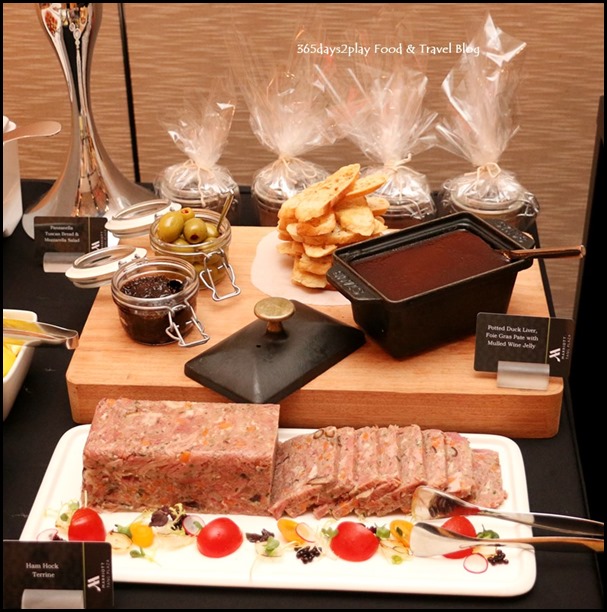 Ham Hock Terrine and Potted Duck Liver & Foie Gras Pate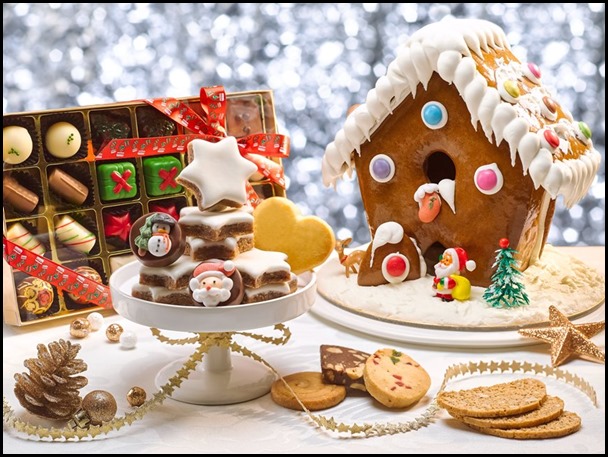 Gingerbread House ($20/$70) and Cookies ($8/$18)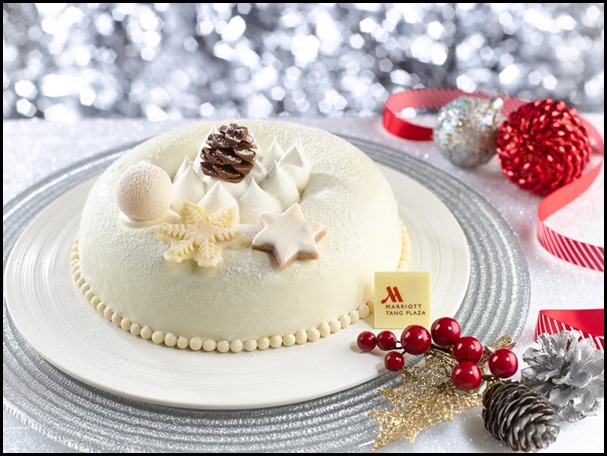 Pandan Vanilla Snow White Cake 1kg $68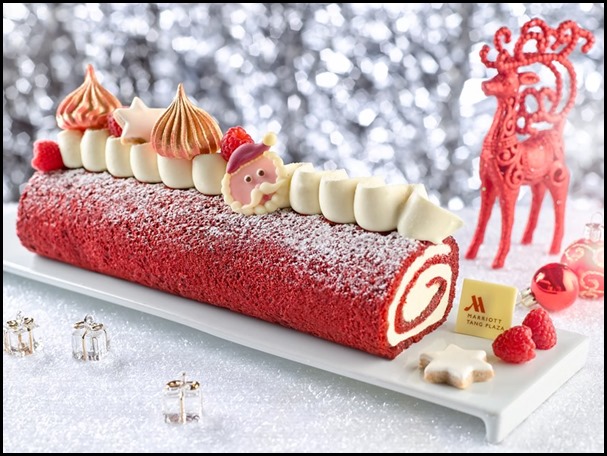 Red Velvet Yule Log Cake $68
A non traditional log cake flavour that actually works! I brought one home and had a slice or so everyday. Even after 1 week, it was still super moist and tasty. Love the red velvet and cream cheese combination.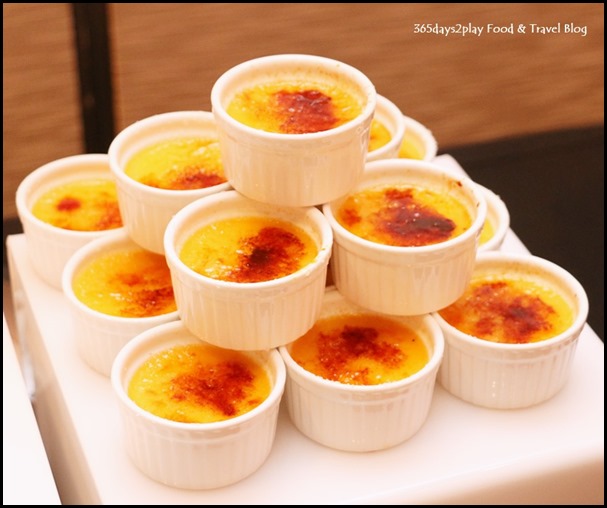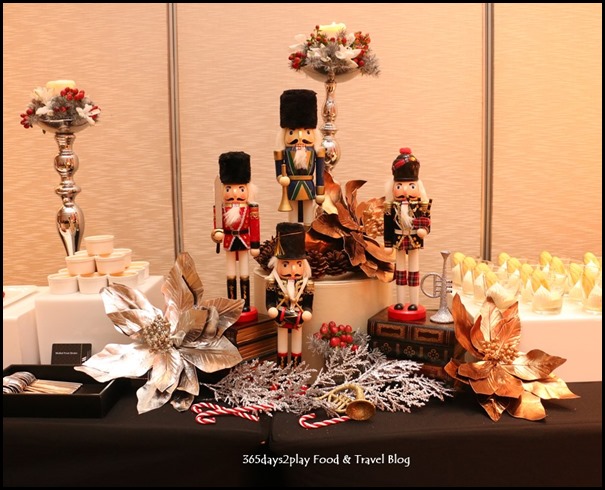 For pre-order, please call 6831 4708, email mhrs.sindt.fb.promotions@marriotthotels.com or visit www.singaporemarriott.com/dining.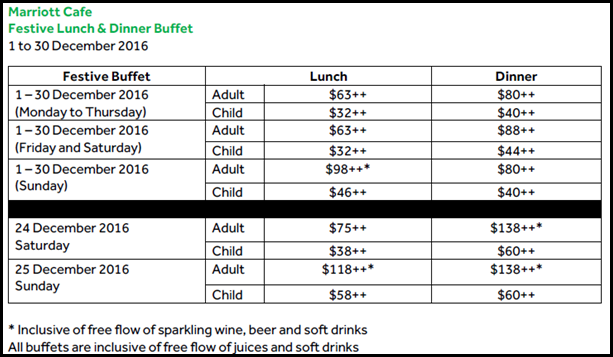 Or enjoy Marriott Cafe Festive Lunch/Dinner buffets at the dates and prices listed above.