[Media Invite]
During our holiday in Melbourne, we had the opportunity to check out Collins Kitchen at the Grand Hyatt. The name Collins Kitchen might bring about a rather casual restaurant image in your mind, but it is actually a pretty contemporary looking restaurant with an ultra high ceiling and an enormous kitchen in full view of the restaurant.
While we were there, Burn City Smokers was helming the kitchen and they will be there until the end of November. Burn City Smokers, as their name suggests, are experts in the art of smoking with wood, combining traditional techniques with modern flavour and style. Their menu for Collins Kitchen include Tasmanian free range baby back pork ribs, smoked lamb rump, pork scratchings, corn bread and popcorn ice cream sandwiches. Basically all the good stuff that will leave you feeling like you've just been to a traditional Southern American barbecue.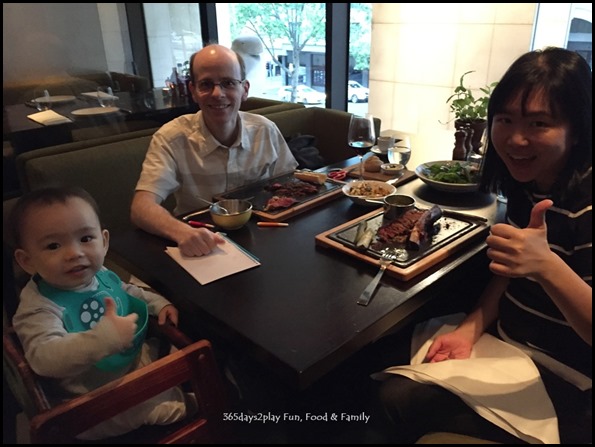 The 3 of us were very impressed with the food, the ambience and the service. We managed to get a nice booth seat next to the windows so we felt like we were in our own little world, even though the restaurant was packed since it was Melbourne Cup day. Speaking of which, all the ladies were dressed to the nines, with their fascinators and all. Aside from the spring salad which was a little difficult to eat (too many long stems), we enjoyed all the dishes that we ordered. The meats were fabulous as expected. The hanger steak had beautiful flavour while  my 8 hour smoked beef short ribs was bone tender and very rich tasting. It might actually be a good idea to share this, because a little goes a long way!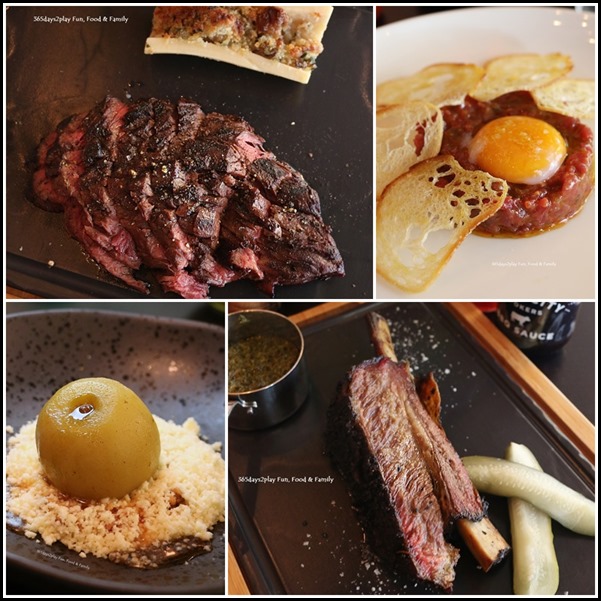 More than once during the meal, and during the course of my holiday, I mentioned to the Partner that we should plan another visit to Collins Kitchen. Great pricing (this meal would probably have cost much more in Singapore!) and a great experience, alas we just didn't have time during our trip!
Scroll down for more pictures!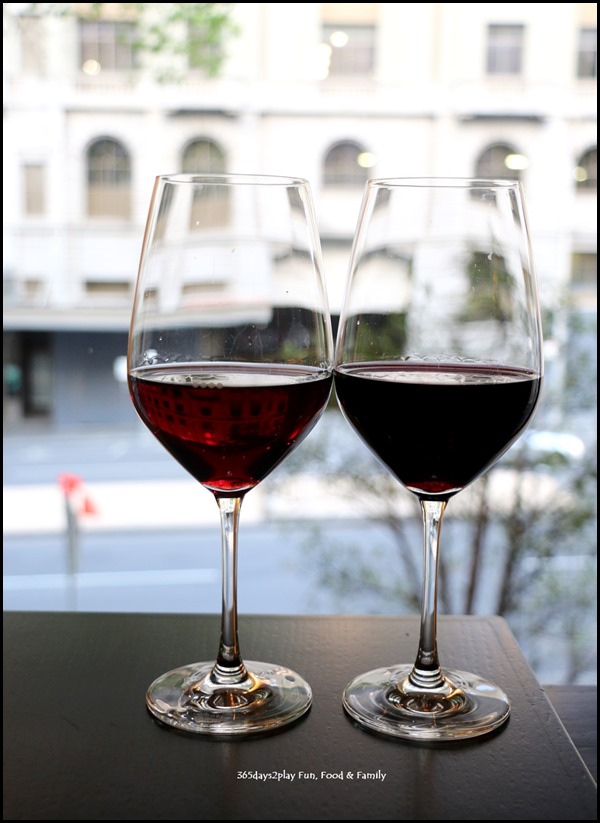 They say in Australia you always have to start a meal with some wine, and who are we to buck the trend.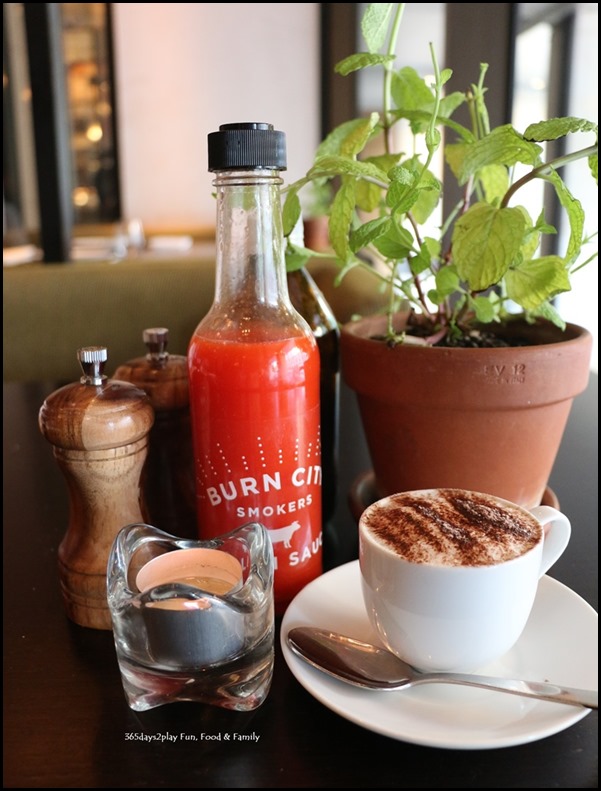 Even Baby was not left out with his Babycino.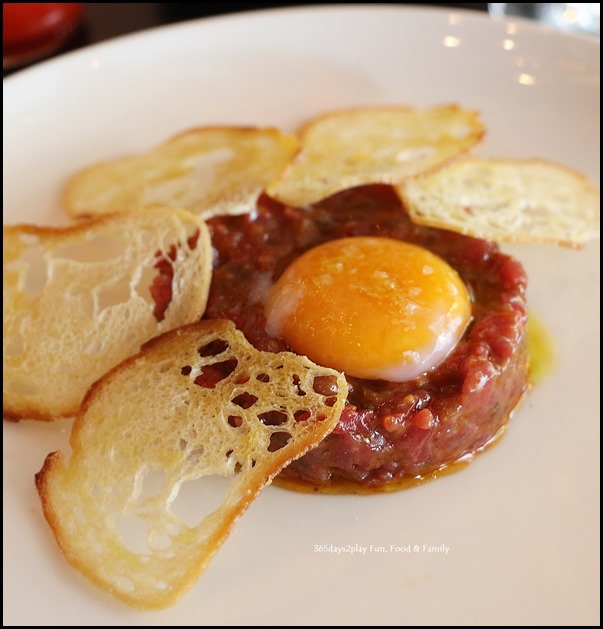 Beef Tartare bathed in Brisket Drippings $16 — If you love raw beef, it's hard to go wrong with beef tartare.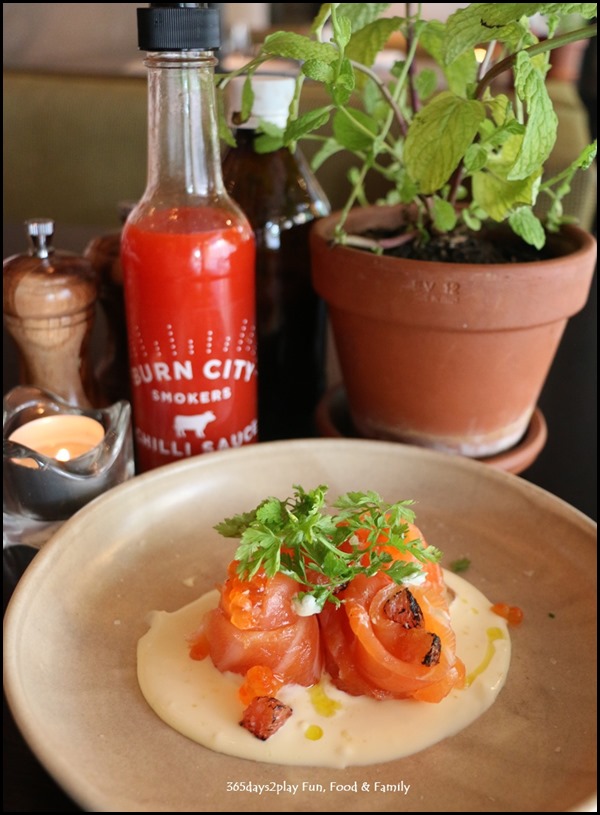 Cured salmon, smoked salmon roe, grapefruit, creme fraiche $16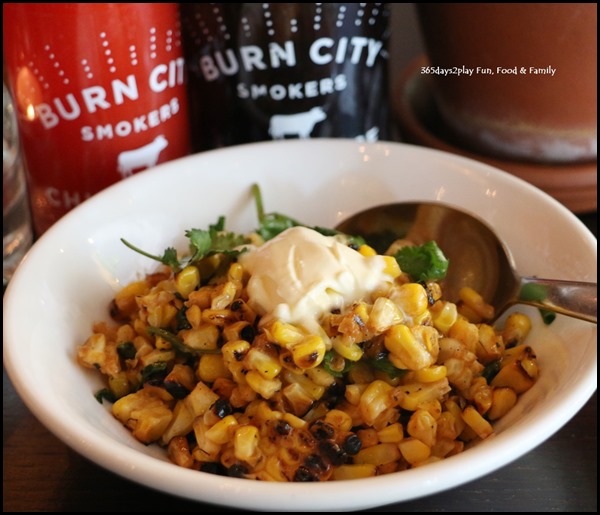 Chipotle Corn $8 — Very zesty tasting, good to pair with the rich tasting meats. Baby adored this, but I had to pick out the bits without char for him.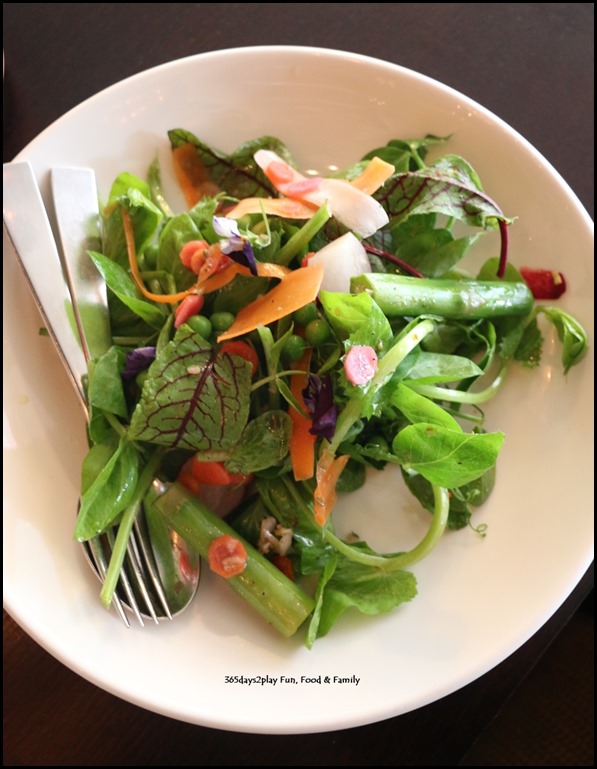 Spring Salad $8 — Very fresh tasting but a little bit too "wild" and hard to eat with all the long stems.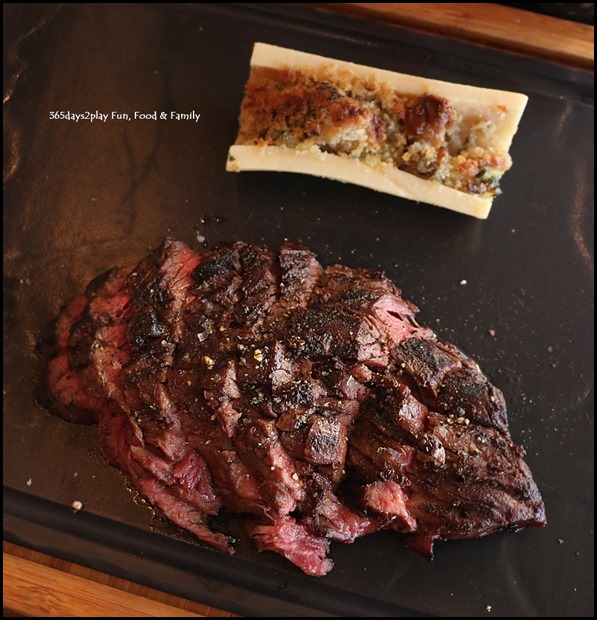 Hangar Steak and Bone Marrow (250gm) $36 — Cooked just right, you can still see it is pink in the middle. Tasted so good and you can detect the subtle flavours that the smoke imparted.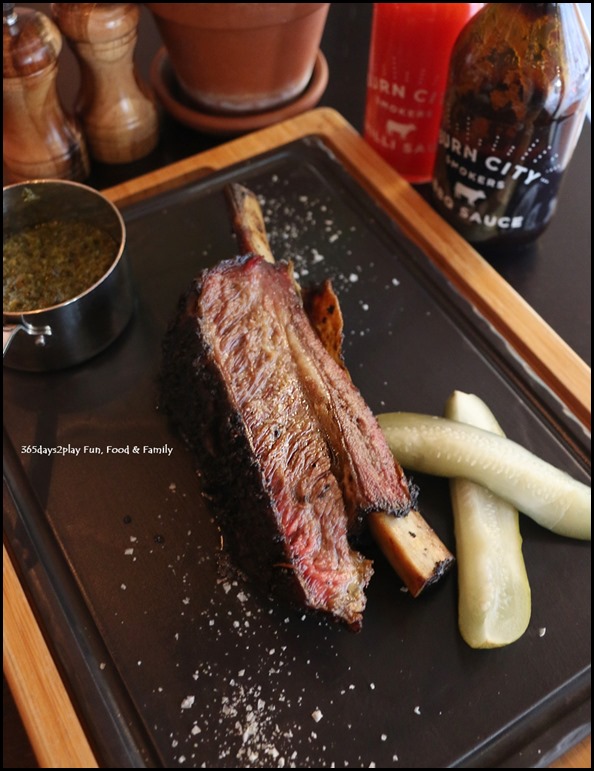 Tasmanian beef short rib with chimmichurri $46 — Fork tender and so rich tasting. I could have devoured it all but I feared having to pay a visit to my doctor. I should have shared more of my short rib with the Partner, and taken more of his leaner hanger steak.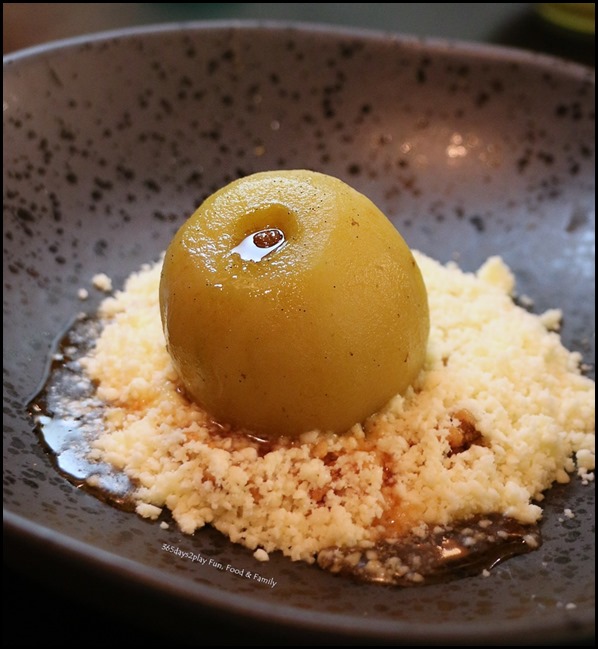 Whole baked apple, walnut & cornflake crumble, frozen ricotta $17 — The waiter recommended that we ordered this. Even though I was expecting this to be in a tart form for some reason, he was right, it was a delicious dessert. The sweet apple retained a bit of its firmness and went well with the walnut and cornflake crumble. Not a fan of the frozen ricotta though. I'd rather a scoop of ice cream instead.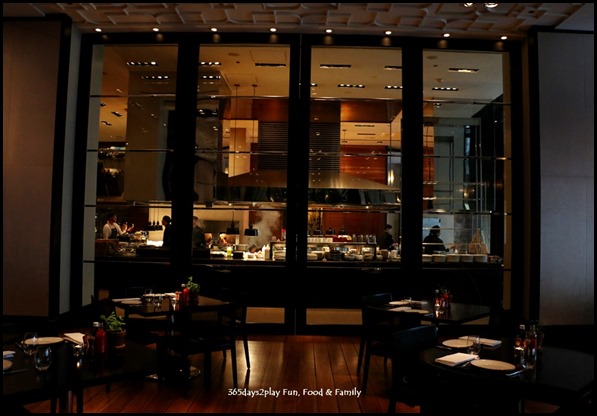 The eye-catching show kitchen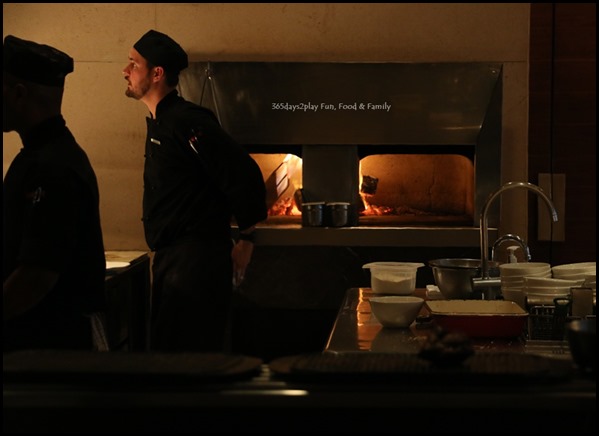 Some serious smoking going on there….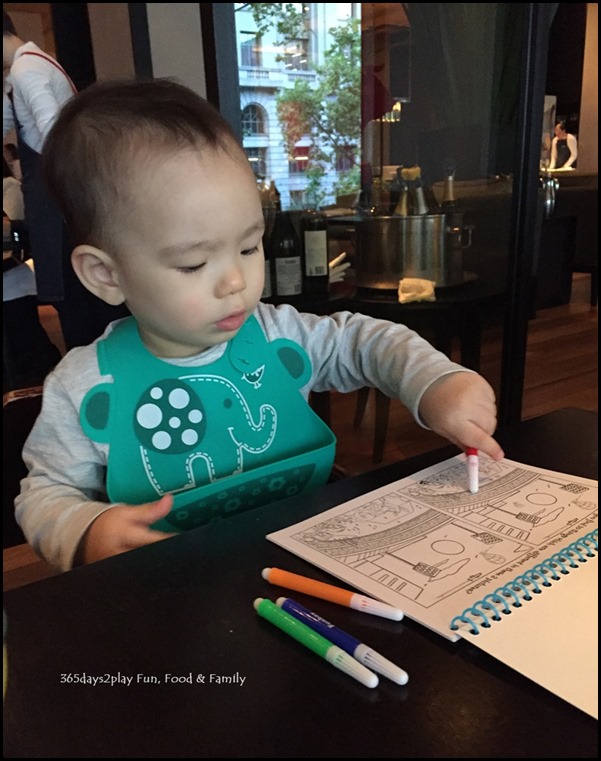 The restaurant provided the colouring materials, isn't that nice.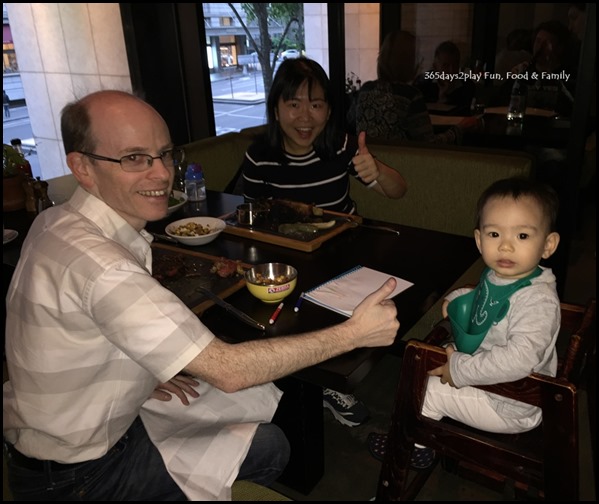 Thumbs up Baby!
---
Add me on Facebook, Instagram and Twitter if you want to be kept up to date with the latest happenings in the food and lifestyle scene in Singapore!
Follow me on my travels around Melbourne and elsewhere.
---
Collins Kitchen
Level 2 of Grand Hyatt Melbourne
123 Collins Street, Melbourne, Victoria 3000
Burn City Pop-Up Hours
Lunch
Monday to Friday | 12:00pm – 2:30pm
Dinner
Monday to Sunday | 6:00pm – 10:30pm
To make a reservation, book online here or contact Collins Kitchen on +61 3 9653 4831 or ghmelbourne.collinskitchen@hyatt.com
https://melbourne.grand.hyatt.com/en/hotel/dining/CollinsKitchen.html