[Media Invite]
One restaurant I am happy to recommend is this neighbourhood restaurant called Gao Peng Cuisine located in White Sands Mall at Pasir Ris, which I have been frequenting for the past 1 year whenever I visit the Pasir Ris Library or take Baby Edward for enrichment classes. I love the dim sum here, especially this dough fritter wrapped in cheong fun dish, which is only available until 5pm.
Gao Peng Cuisine also has another outlet at Junction 9 in Yishun. In fact, Gao Peng is owned by Gao Ji Food, which also owns House of Roasted Duck in Bugis Village and Sultan Plaza. Apparently, Gao Ji Food was started all the way back in 1954 when founder Mr Chong Seng Tong plied the streets of Chinatown with his wife on foot selling Hakka Yong Tow Foo. You know the famous Koo Kee Yong Tow Foo, my favourite Yong Tow Foo, it's started by Mr Chong!! You can read more about Gao Ji Food here.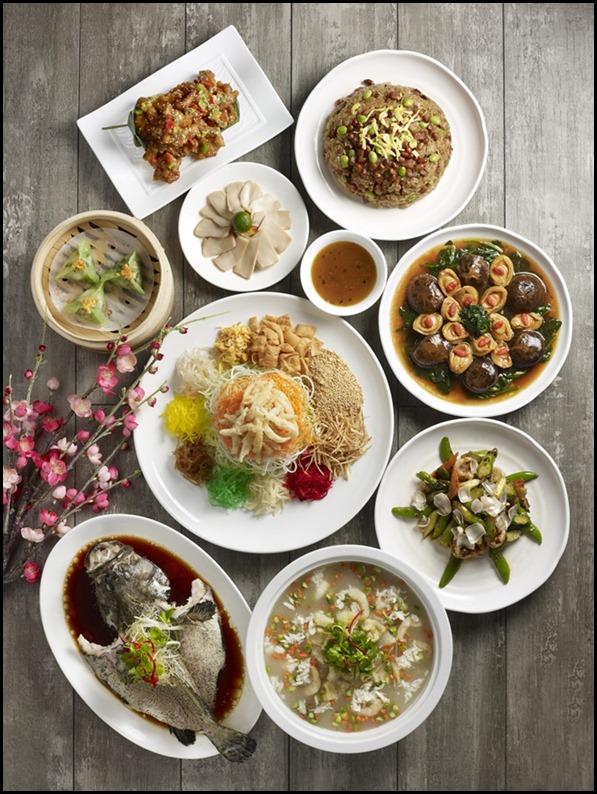 History aside, I was happy to find out that Gao Peng Cuisine will be offering a Chinese New Year menu, and I was privileged to be invited to sample the menu before hand. Scroll down for pictures of the dishes we tried. Oh if there's one thing you must order, it's the Pencai from House of Roasted Duck. Most Pencai feature seafood ingredients, but because this Pencai from House of Roasted Duck, there's roasted duck and roast pork included, which makes a refreshing change to the usual hotel pencais you see around. The roast meats also add to the flavour of the broth.