The cool weather in Singapore lately has been absolutely divine! I hope you're enjoying it as much as I am! It won't last very long, probably only a few days more of this glorious "temperate" weather to go. And now that it has stopped drizzling, all the more you should be spending your time outdoors. Yes, now is the best time to go enjoy Singapore's great outdoors before the heat and humidity returns again. Here are 10 outdoor ideas for you to make the most of Singapore's winter! Also ideas for what to do just after it rains in Singapore.
Visit the Singapore Zoo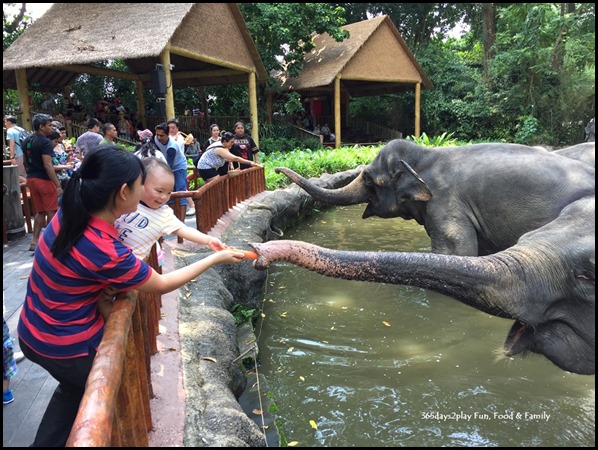 Guess what, if you feel lethargic in Singapore's heat, so do the animals! Now would be the best time to go see the animals at the Singapore Zoo when they are at their liveliest. Even though our Singapore Zoo is world class, if you've ever visited other zoos overseas in cooler temperatures, you will notice the animals moving about much more than they do in Singapore. So now would really be the best time to visit or revisit again the Singapore Zoo.
Visit the Parks and Gardens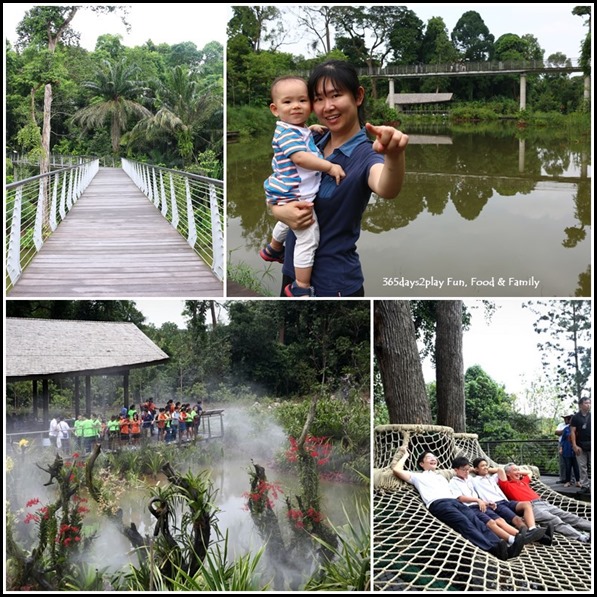 Learning forest at the Singapore Botanic Gardens
Picture Source: Top two are mine, bottom two from Today Online
Did you know that Singapore boasts a total of 443 parks in Singapore? That includes regional parks (62), neighbourhood parks (307) and park connectors (74), per NParks' 16-17 Annual Report. When you think of how land scarce Singapore is, that's quite a formidable number. And needless to say, now would be a great time to go check out one of these parks and gardens. If you've not been to the Singapore Botanic Gardens lately, go check it out because there is a new Learning Forest extension, as well as a new extension to the Jacob Ballas Children's Garden. Or how about a nice hike through the recently refurbished Bukit Timah Nature Reserve? One thing I've noticed about the Botanic Gardens and our Nature Reserves is that the air can be so still and humid, there's hardly any breeze. Many a times I've wondered how beautiful it would be if the temperature just dropped a few degrees. It would be like being overseas! Read about what to eat at the Singapore Botanic Gardens if you do go there.
Build Sandcastles at Castle Beach or one of the cafes in Sentosa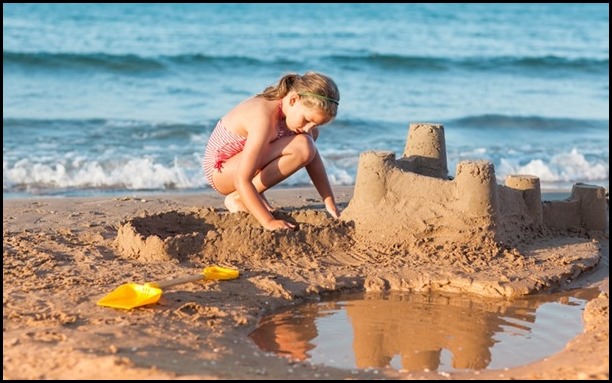 Here's another activity that you cannot escape being under the sun, if you want a real beach with the sea waves lapping nearby. Best beaches to check out would be East Coast Park, Pasir Ris Park and even the beaches at Sentosa. Coastes Restaurant at Sentosa provides free sand-play toys for the kiddos, and the beach is right next to the restaurant so its easy to keep an eye on the little ones.
Sip coffee at an al-fresco cafe
Countless cafes in Singapore to get a cuppa and watch the world go by. Go sit at one of the cafes at Parkland Green, Quayside Isle or even along Orchard Road. Enjoy the views and the people watching.
Fly a kite at Marina Barrage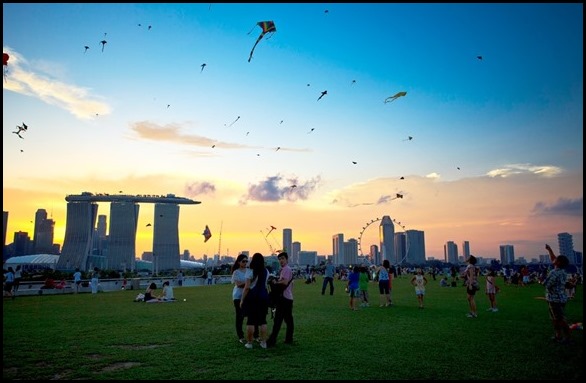 Particularly strong winds these days, without fear of getting sun burnt too.
Go cycling at East Coast Park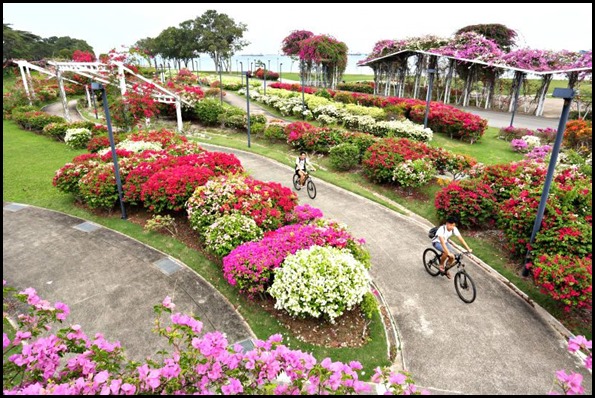 Did you know there is this stretch of East Coast Park near the Laguna National Golf Course that doesn't look like Singapore?
Take photos at Universal Studios and other beautiful outdoor places in Singapore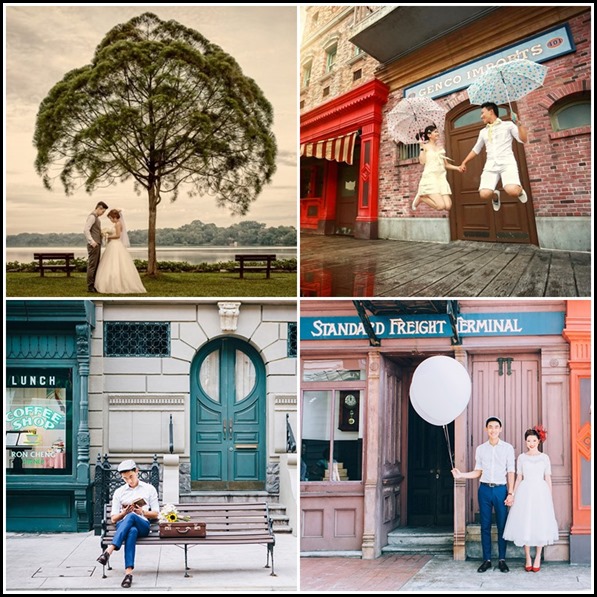 Top left — Seletar Reservoir photo by Kent Wong Photography
Top right — Universal Studios photo by The Louvre Bridal
Bottom both — Universal Studios photo by Singapore Brides
I have heard that it can get insanely hot here, especially when you have to walk a fair bit to get to the rides, and then spend time in the queue. Aside from obviously taking the rides, have you thought of going to Universal Studios just to take photos? Apparently it's a great place for photo taking thanks to the mock setups that look so realistic. Lots of wedding couples do go to Universal Studios to have their shots taken. Perhaps now would be a great time to do that too, no sweaty bride in a thick and heavy wedding dress!
---
Add me on Facebook, Instagram and Twitter if you want to be kept up to date with the latest happenings in the food and lifestyle scene in Singapore!
---