Last year, I visited Johor Bahru for the first time in many years. It was a trip unlike any other because my friend brought us around like a local. We got to check out a popular bah kut teh eatery, 2 Instagrammable cafes and even had time for a cheap massage by Singapore's standards! You can read more about my day trip to Johor Bahru via public transport here. But for this post, I thought I should write more about Kedai Bak Kut Teh Hin Hock, which is worth trying if you ever visit JB.
The interesting thing about this place despite their name is that they are also very famous for their steamed fish. In fact, the Grab Driver who drove us, knew about the steamed fish but not the Bah Kut Teh. Another interesting point is that most of their dishes are steamed or boiled, eg the veggies.
Here's a video of lunch hour on a weekday at Kedai Bak Kut Teh Hin Hock. Check out that enormous package of herbs that was dunked into the BKT broth.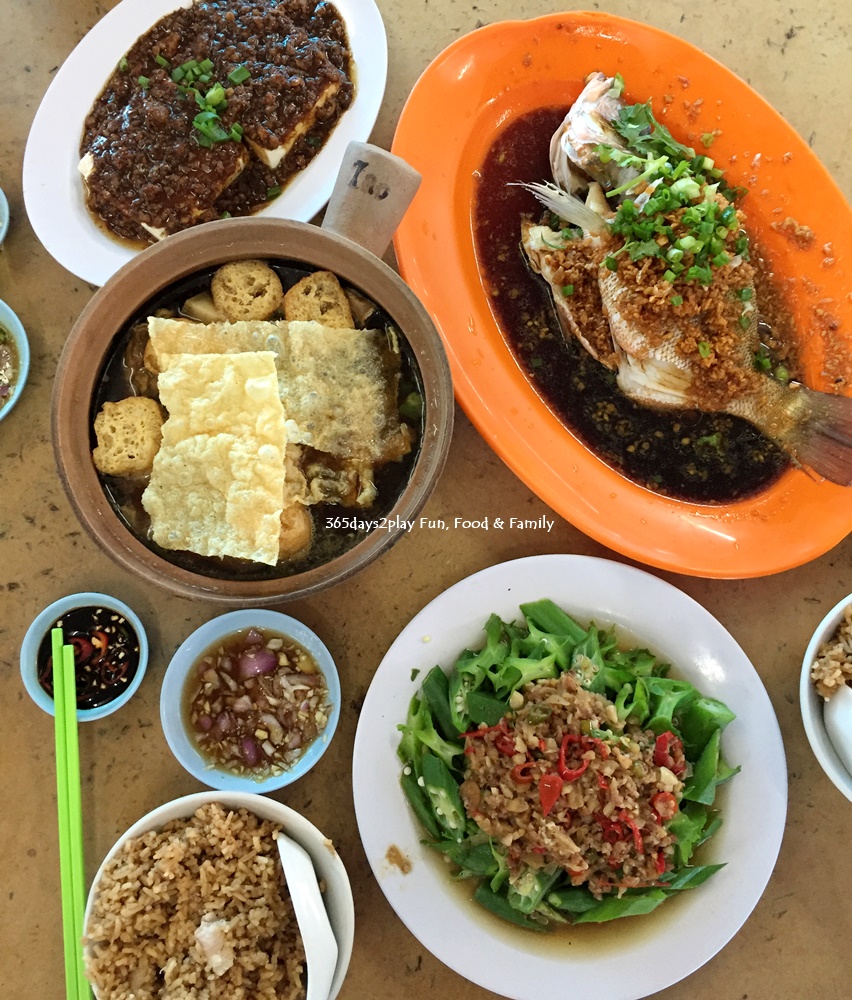 We left the ordering entirely to my friend and so this is what we had for lunch that day. As is quite common in most Bah Kut Teh outlets in Johor Bahru, the Bah Kut Teh tends to be quite heavy on the herbal flavour, as opposed to the more peppery kind that you might be more familiar with.  The Bah Kut Teh tastes good, especially when you first try it because of the intense flavours. But I must admit it does get slightly overwhelming after a while, especially if you are trying to drink the soup.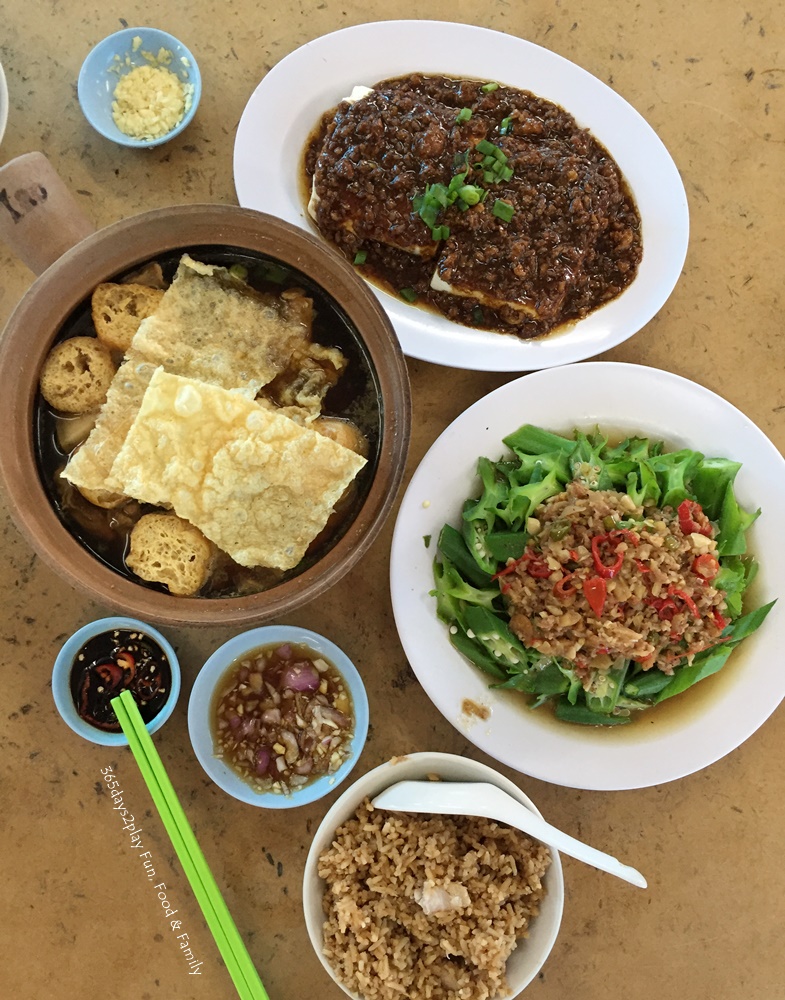 It's great that eateries in JB are always so generous with their beancurd (taupok/taukee) slices. I love eating taupok/taukee and I can seriously finish an entire bowl of rice if given just that. My friend ordered the wing bean and ladies finger veg dish because it's not that common a find in Singapore, but if you're looking for leafy greens, they have that here too.  I like it that the veg dish is quite light tasting and not oily as it was just simply steamed.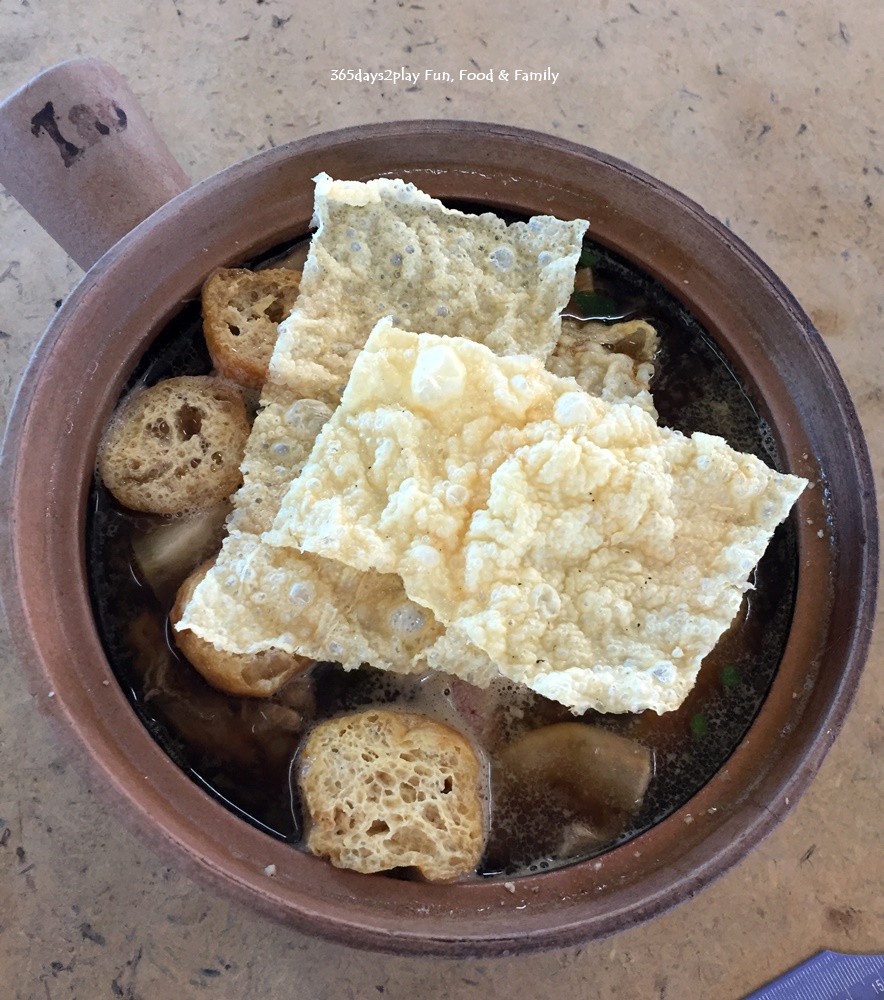 Closer look at the taukee, before it softened into the bah kut teh broth.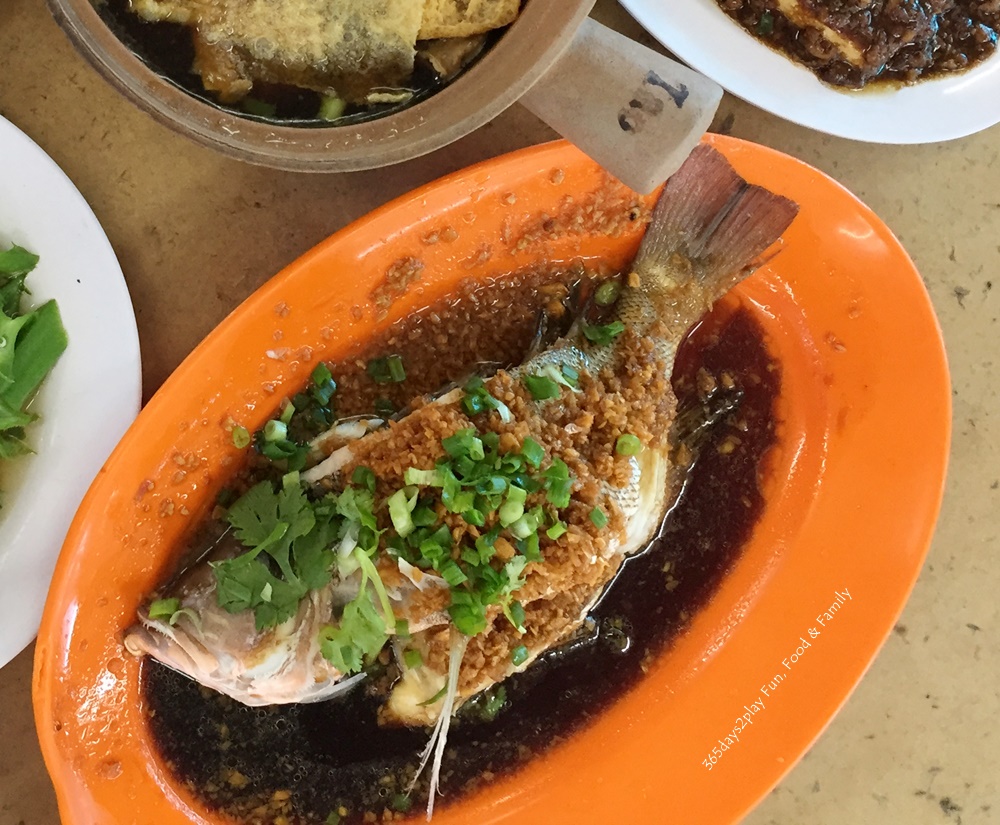 Closer look at the steamed fish. I'm not a fish fan, but both my friends said this tasted fresh and sweet.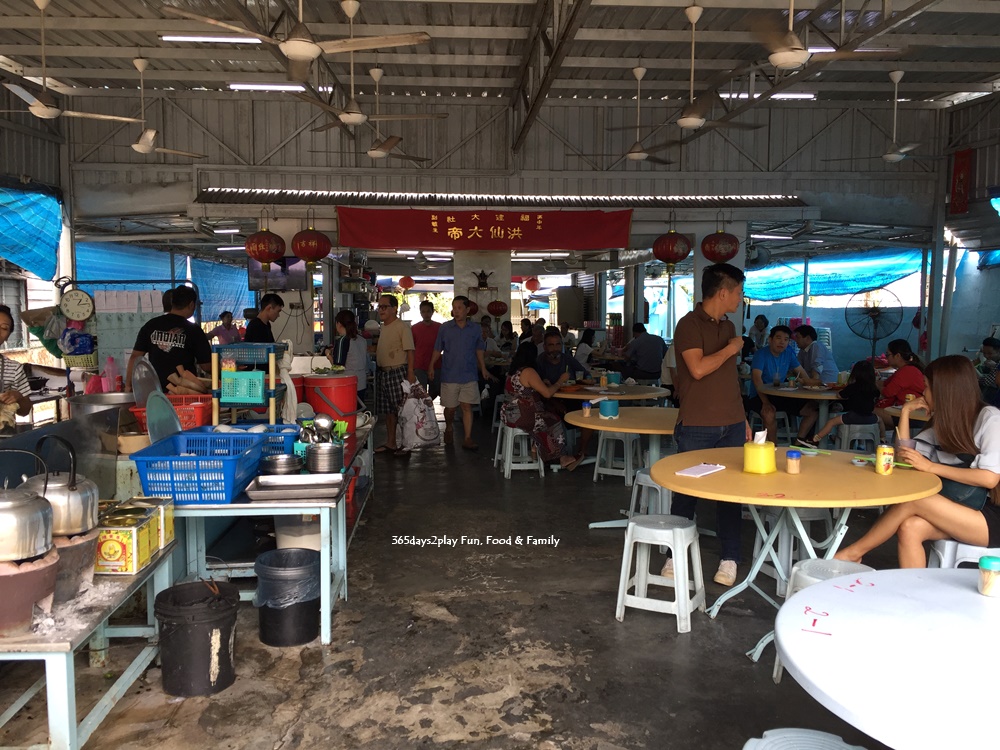 It's fantastic how old school this place looks. It's probably quite common in Malaysia, but for tourists like me in search of a slice of yesteryear, this is perfect. Despite the simple set up, we did find the place to be relatively clean.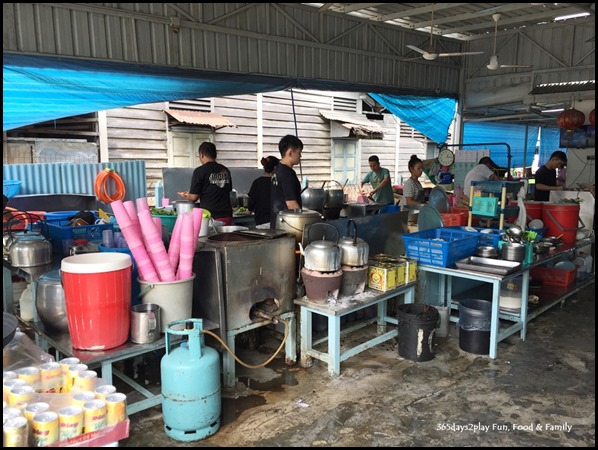 The cooking is in full view of all the customers. This used to be how Singapore was like too. Instead of flanking the back, coffeeshops used to have their stalls separately located. Some could be right smack at the entrance of the coffeeshop, and you could be walking past a boiling cauldron of soup, as you enter the coffeeshop.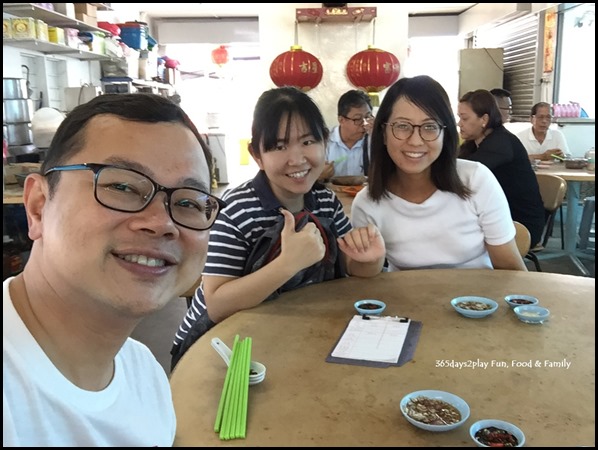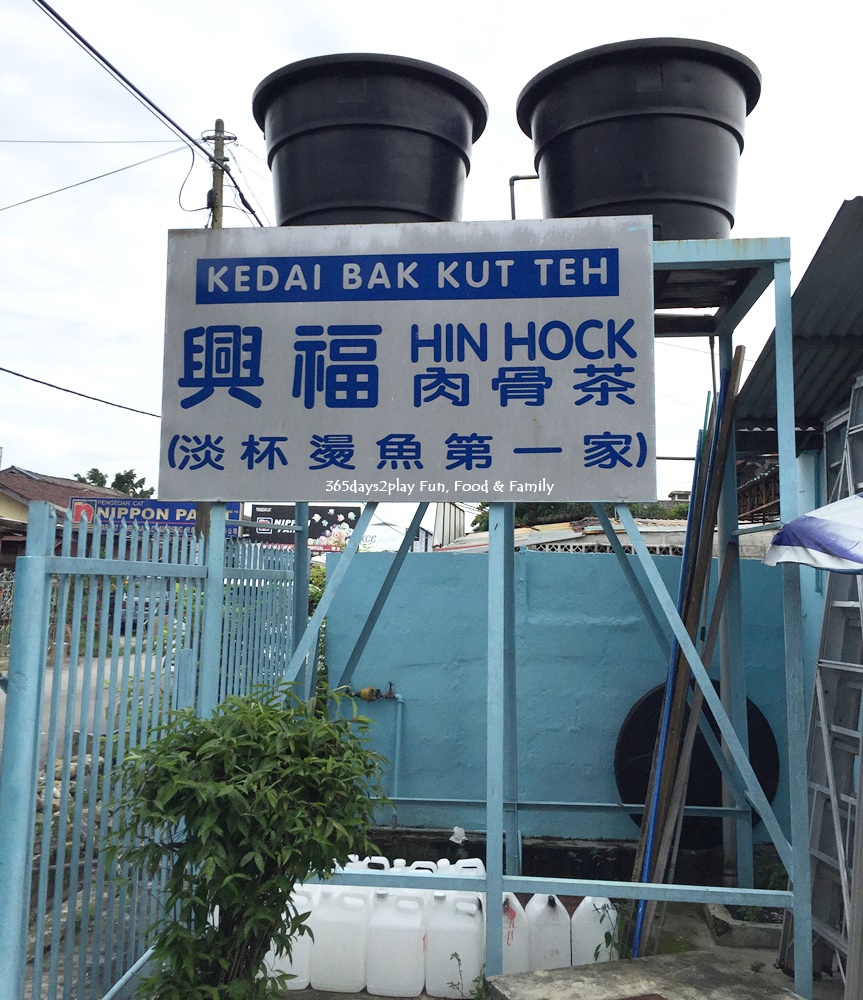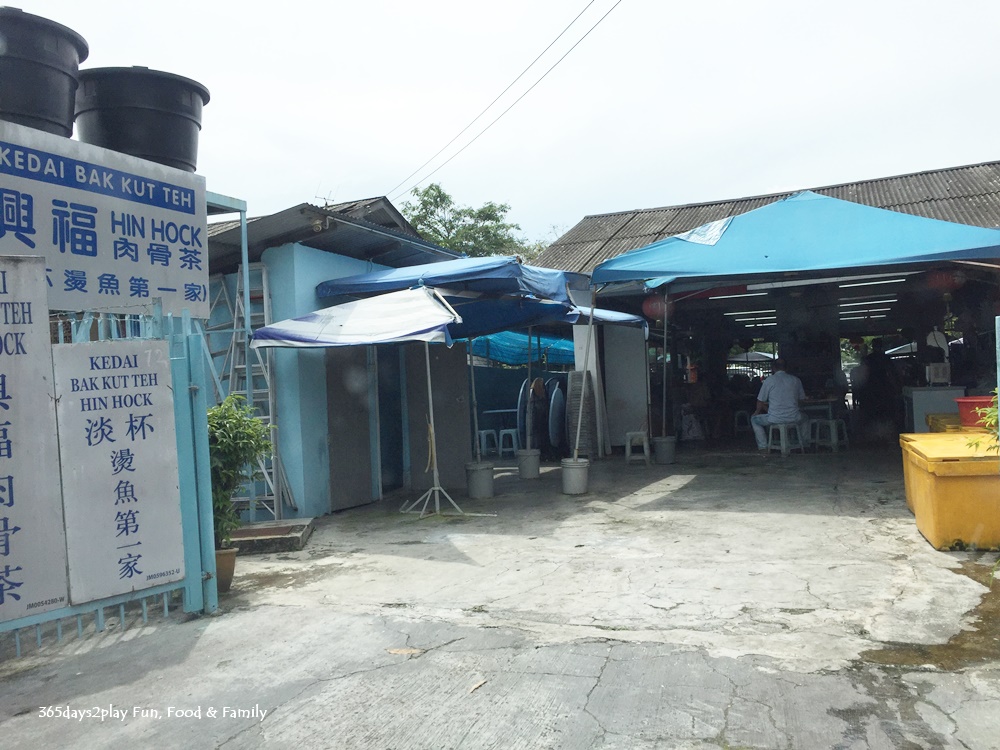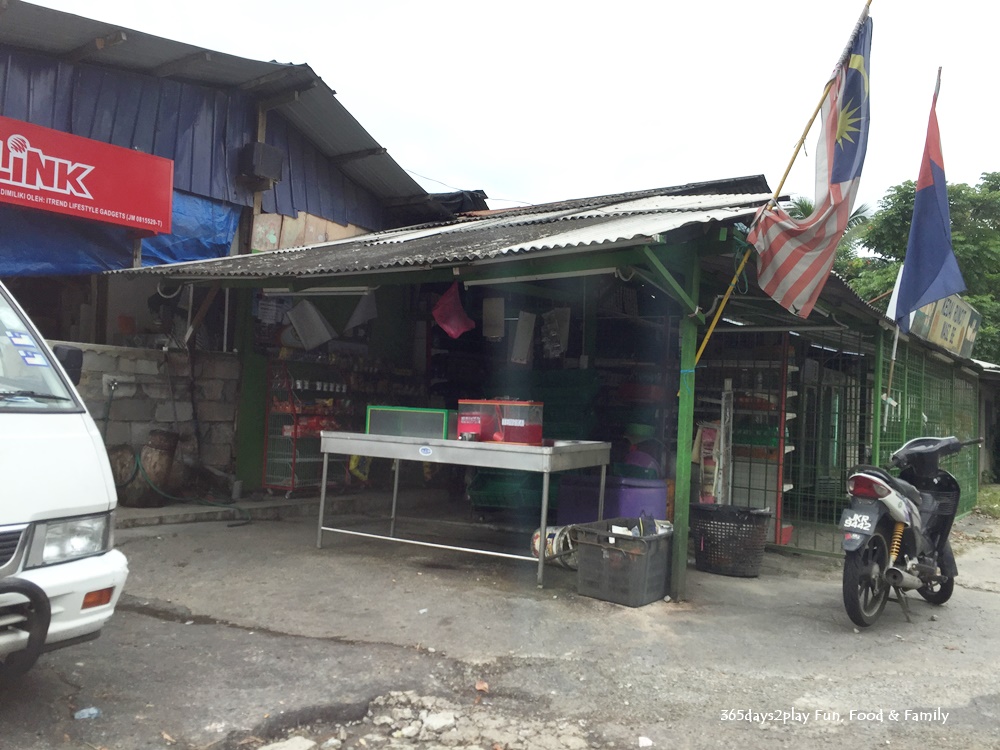 Took some pictures from our Grab taxi as we drove off to our next location. Now this one looks seriously dubious and unclean…. I wonder who would buy food from there….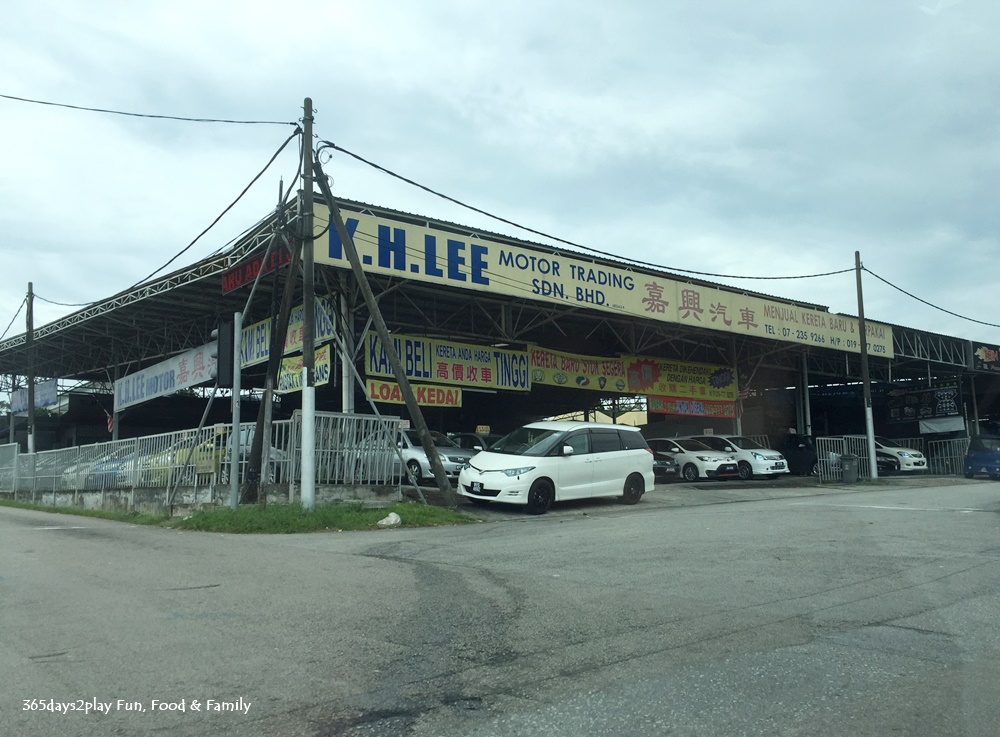 Lots of motor shops as everyone owns a car there….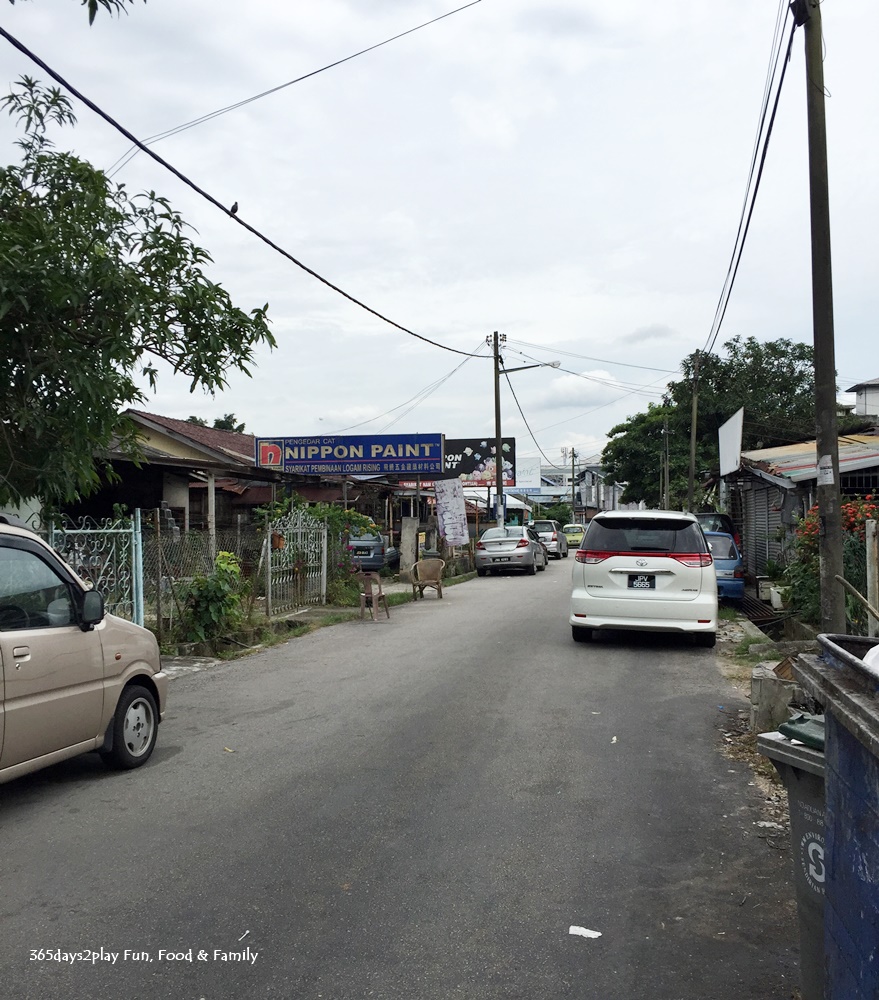 ---
Add me on Facebook, Instagram and Twitter if you want to be kept up to date with the latest happenings in the food and lifestyle scene in Singapore!
I'll be writing more about my travels in Johor Bahru, so mark this space!
---
Kedai Bak Kut Teh Hin Hock
No. 72 Lorong 2, Jalan Toh Ah Boon, Tampoi, 81200 Johor Bahru, Johor, Malaysia
Tel : 019 7793434
https://www.facebook.com/hinhockbakkutteh/
(If you google, you may find Kedai Bak Kut Teh Hin Hock to be listed under the Jalan Dato Mohammed Seth address. I've scrutinised the location on google maps, and I think both addresses will still get you to the same location. Maybe the road name changed, I have no idea. The Jalan Toh Ah Boon address is definitely correct though because I copied this from the name card they gave me back in December 2018, and also this is the address listed on their Facebook)