Last week, I went on a day trip to Johor. You know something? Travelling around Malaysia has been on my wishlist for the longest time. Yes I know that Malaysia is our nearest neighbour and it's just across the Causeway, but truth be told, my parents have never liked the idea of going to Malaysia because of perceived safety concerns. Every time I try to broach the topic, nobody is keen, or we simply end up travelling to some other "safer" country instead.
The reason why I'm so keen to travel around Malaysia is because of the novelty of it being soooo close to us and cheaper thanks to the ringgit. And of course, I love anything that gives me a glimpse of how Singapore was like back in the 70s and 80s. I love all the luxuries of modern living but I also like experiences that are steeped in history. I have in the past scoured old maps of Singapore, reminiscing how things looked like previously. Oh another big reason to visit Johor in particular is because I don't need to take a flight to get there. I almost always fly by Singapore Airlines, it being after all our tried and trusted national carrier, so any savings on transportation is welcome!
Am so glad to report that after a decade of waiting, I finally visited JB again last week. Yes my last trip was probably a decade ago, and much has changed at JB Sentral! The journey to get into JB was quite eventful on its own. Thank goodness I was travelling with great kaki so we managed to pass the time somehow. Even though we chose a weekday to cross the border, it being the December holiday period, between the Christmas and New Year holidays to boot, the crowd at the immigration checkpoint was probably as crazy as that on a weekend! We took a total of 1.5 hours to cross the Malaysian checkpoint! My friend, who has travelled to JB countless times, shared with us numerous tips on how to choose the shortest queue. It's so hilarious the tips he mentioned, like you must observe the THICKNESS of the queue and not just the length! These tips on how to cross the Malaysian checkpoint as quickly as possible probably needs an entire post on its own!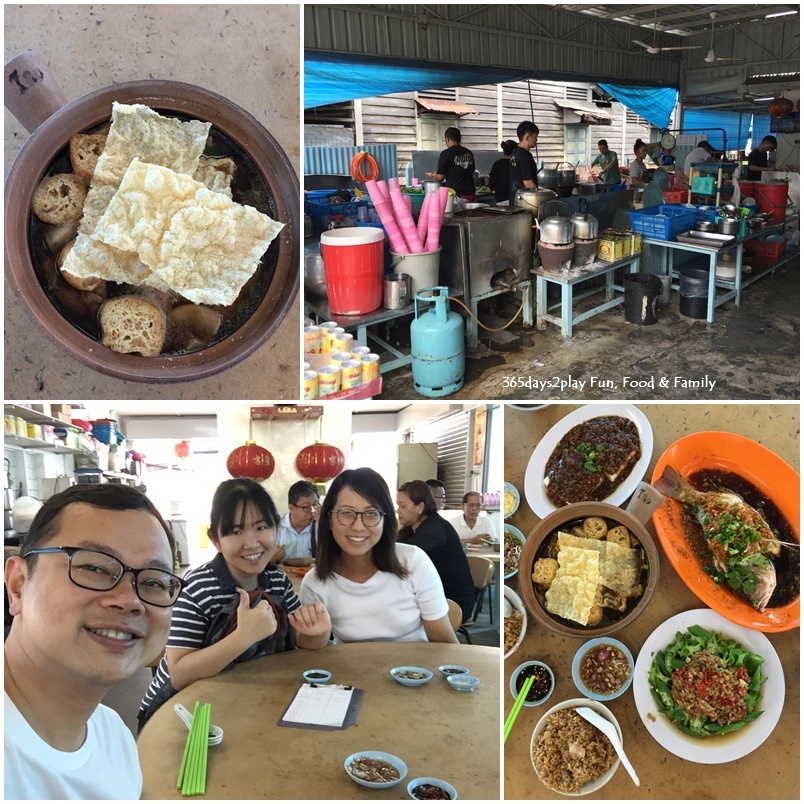 After arriving in JB Sentral at nearly 12 noon, we quickly got a Grab to our first location, which is Hock Hin Eating House. I must say this place ticked all the checkboxes. This place looks like it's been operating for decades! It's a place where all the locals go to and they still cook using charcoal! I am told that most of the food is blanched rather than fried, which is very good for the health conscious. Food was homely tasting too.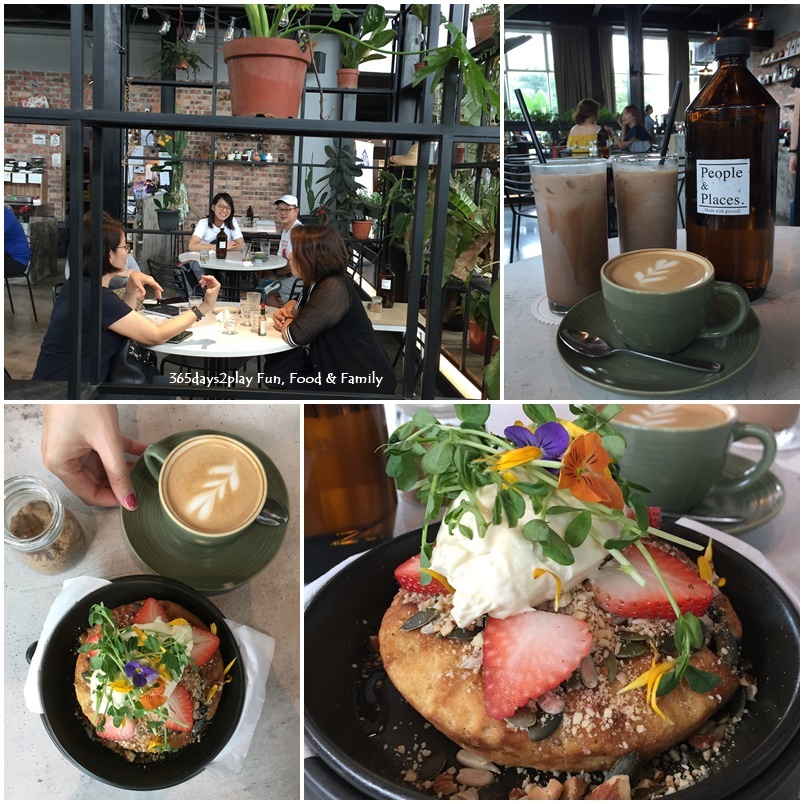 Next, we took another Grab to the first cafe of the day: People & Places. It's a super Instagrammable cafe and I think we spent more time taking pictures of ourselves and the food, than actually consuming the food. The photos turned out great thanks to the high glass walls that let in all the natural light! Our 2nd cafe stop was not so picture-friendly due to the low and yellowish lighting so we took the opportunity to chat instead. I must really highlight the convenience of travelling to these places using Grab, it was really fuss-free! I might as well also thank my friend, who basically planned the entire trip, such that me and my other girlfriend didn't have to crack our brains at all! This is the same friend that always sneers at me whenever I ask "is it safe"? Glad that I finally heeded his call.
After a short detour for my friend to go get some lighting products for his new home, we made our way to Bangkok Spa. Having a massage in Singapore is a really expensive affair. Even the cheapest no-frills place will probably set you back by S$65 for a 1 hour body massage. And the one thing I always have to do when I visit Bangkok is to go for their dirt-cheap massage. You know with inflation and Instagram(!), some cafes in Bangkok are literally priced the same as in Singapore, but a 2-hr massage at Healthland Spa remains at approx S$20! Beat that! The 1.5 hr massage at Bangkok Spa in JB cost about S$40, which is more than double the price in Bangkok, but still far cheaper than in Singapore. And not to mention I don't have to take a plane ride to JB! Of course, do not expect a 5-star environment, it's quite no frills and a bit old, to be frank.
After our massage, it was already 8 plus! We quickly made our way back to City Square Mall, had dinner at Dragon-I, which is kind of like Canton Paradise or Crystal Jade in Singapore, but with a "30% discount". A little bit of last minute souvenir shopping and we started to proceed back to Singapore. It being already 10.30pm when we decided to go to the checkpoint, the queue was not as bad, ONLY 45 minutes long.
All in all, a fantastic trip for me and I'm really raring to go again. I realise I have been too consumed in my worries and worried about getting out of the so called comfort zone, that I missed out on all these exciting experiences. I really do want to visit more of Malaysia and more of Asia in general as well. I have been wanting to for the longest time actually, but 2019 shall be the year that I put this into action, for real. To help me fulfil my plan, I'll be employing online travel companies such as Traveloka, to help me search for the best deals be it for flights, accommodations or transportation, and perhaps even attractions and activities.
*Traveloka links included as part of collaboration with Traveloka. Trip was entirely self-funded.
---
Add me on Facebook, Instagram and Twitter if you want to be kept up to date with the latest happenings in the food and lifestyle scene in Singapore!
Check out my visit to Genting, Malacca and Kluang in Malaysia
---