[Media Invite]
Are you a lover of all things British? You have to check out The English House along Mohammad Sultan Road. The elegant restaurant harks back to a bygone era, taking snippets from Singapore's colonial heritage, Britain's yesteryears and Marco Pierre White's earlier years.
Who is Marco Pierre White? He was the first British chef and youngest chef (back then) to be awarded Three Michelin Stars at age 32. He has also trained famous chefs such as Mario Batali and Gordon Ramsay. The name Gordon Ramsay may be more familiar to you simply because of all the television programmes, but it was Marco Pierre White who came first.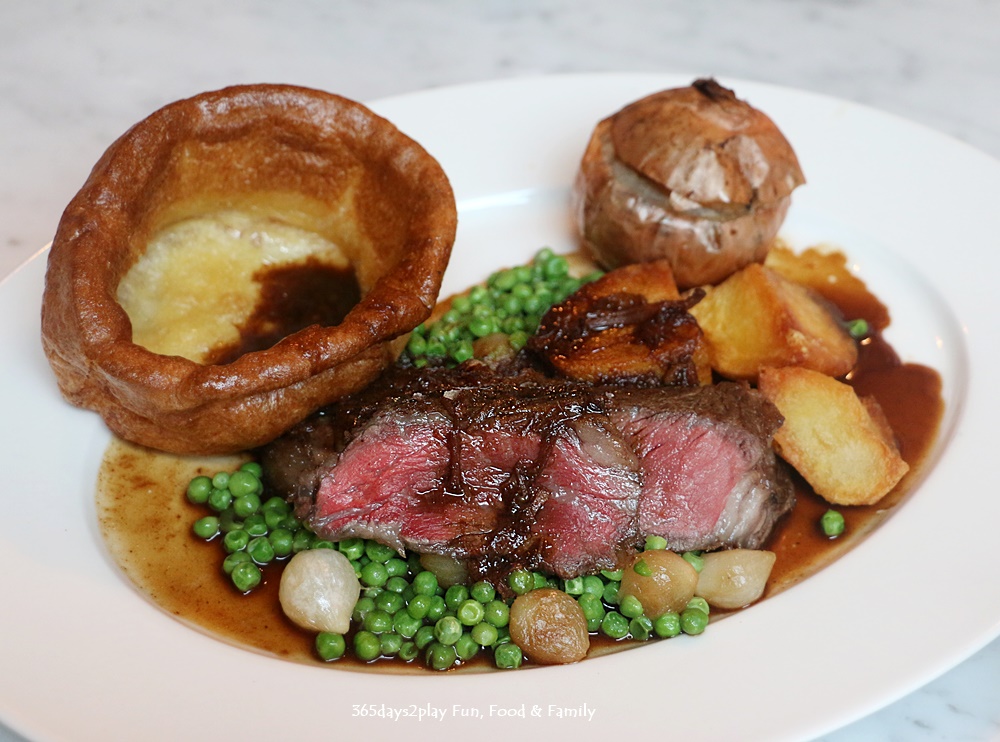 Roast Rib of Black Angus Molly Parkin
The best time to check out The English House would be Sunday because that's when you can get the Sunday Roast (only available on Sunday!) and kids get to dine free too! The Sunday Roast is every Sunday from 12pm — 8pm, and is priced at $75 for a 4-course set which allows you to experience a repertoire of quintessentially British classics. I had the luxury of partaking in this Sunday Roast a couple of weekends ago, and here's what I tried.
Canapes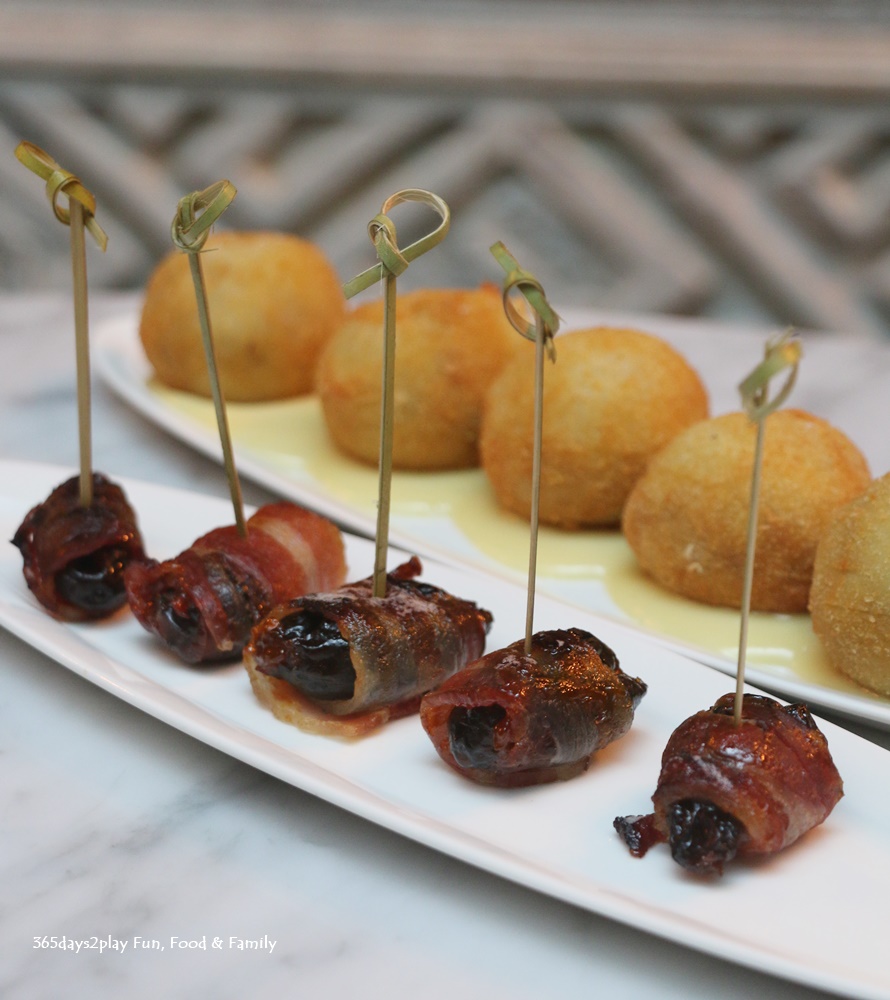 All diners will be served a quails scotch egg with salad cream and Devil's on Horseback. These are familiar favourites back in the UK.
Starters
There are a whopping 10 starters to choose from and all sounding very delicious. Some require a $8-$10 supplement, depending on what you choose. My personal two favourites are the Parfait of Foie Gras (because foie gras, and I love the addition of raisins to give sweetness), and the smoked mackerel brandade. You don't often find smoked fish in pate/potted form, at least not in restaurants in Singapore, and this was simply lovely. If you love pates and rillettes and similar items, you would love this strong tasting smoked mackerel. Another one to go for would be the salad of beetroot and goats cheese, for its simplicity, and hey it also makes for a great photo and that never hurts, but be warned it isn't as filling as the rest. I would give the soups and perhaps the fillets of sardines a miss, simply because the other starters are more exciting.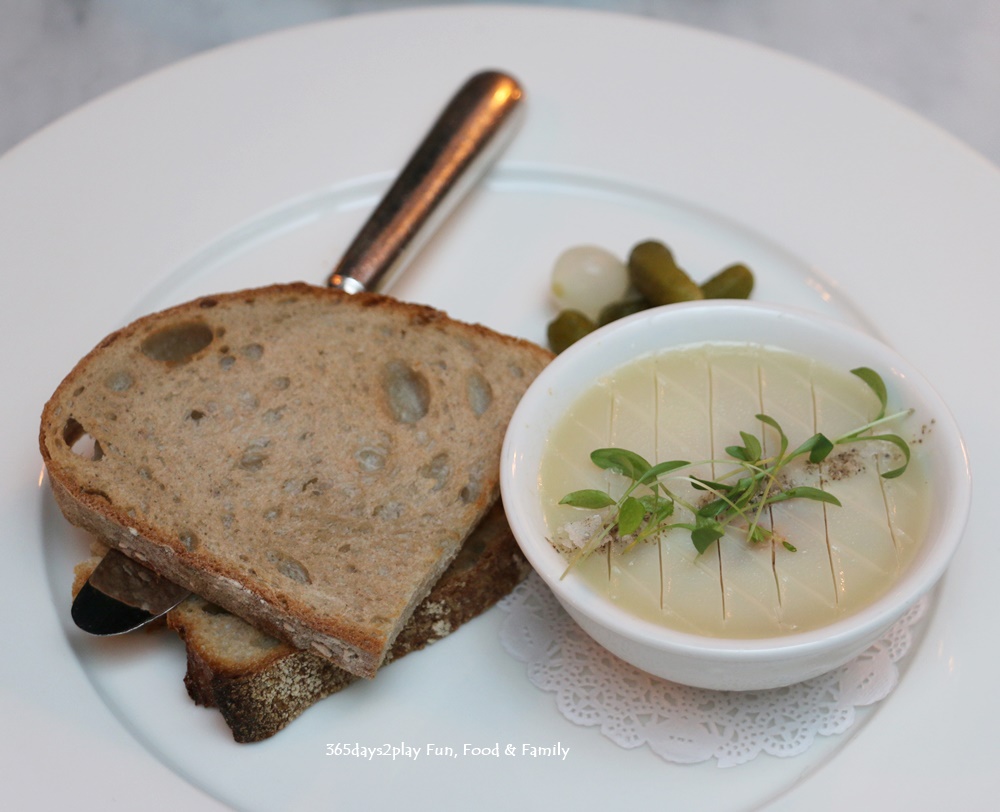 Parfait of Foie Gras au raisin sec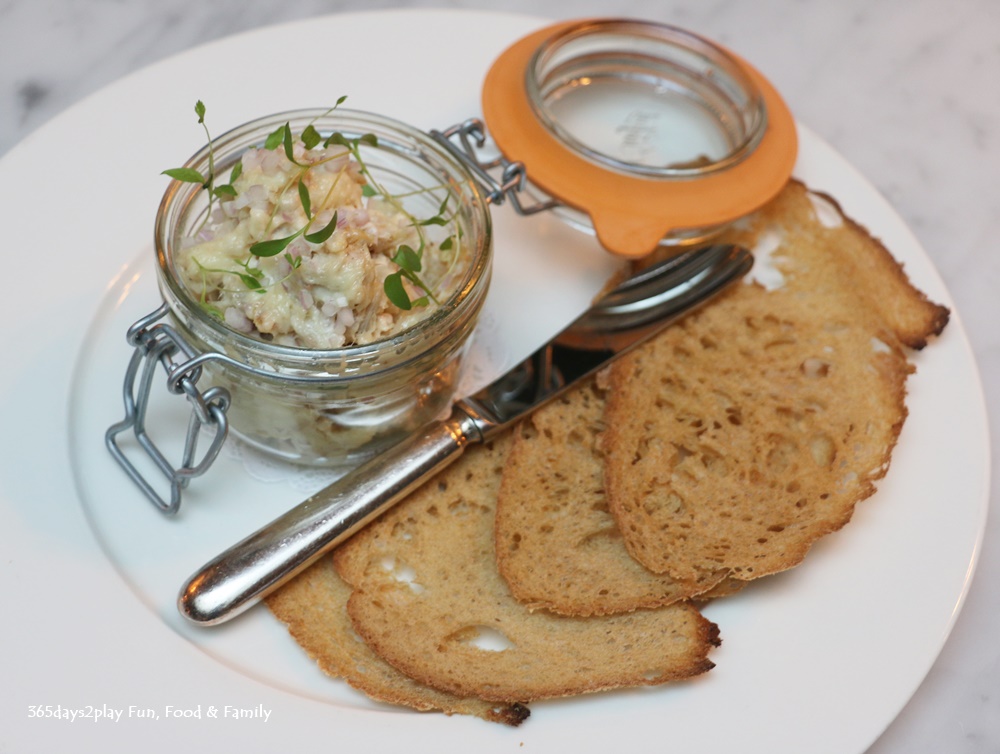 Smoked Mackerel Brandade with Horseradish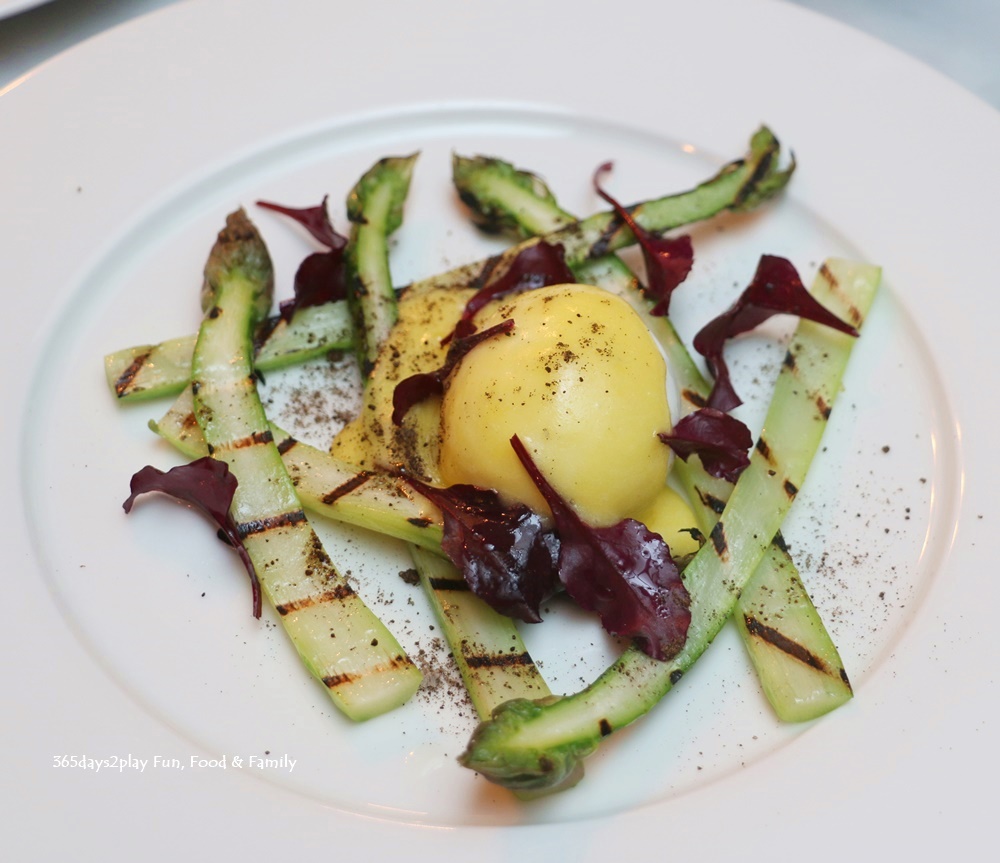 Purple Asparagus, Soft boiled Hen's Egg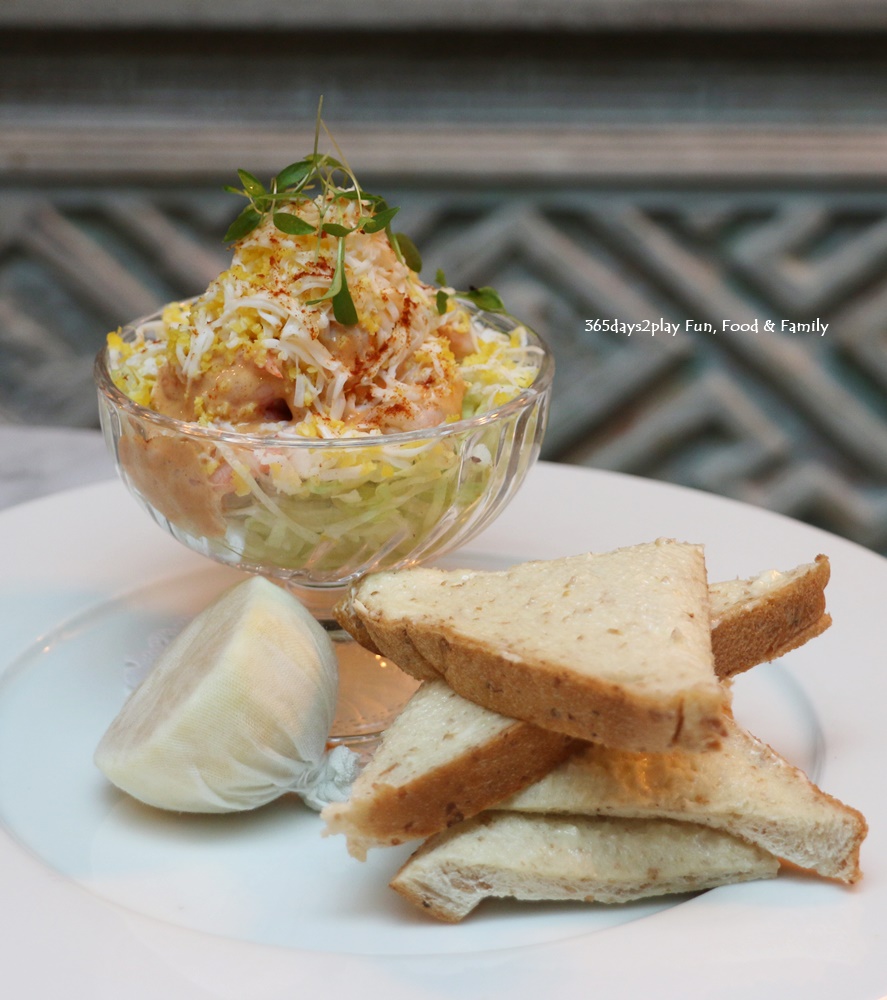 Wheeler's Classic Prawn Cocktail
Salad of Beetroot and Goats Cheese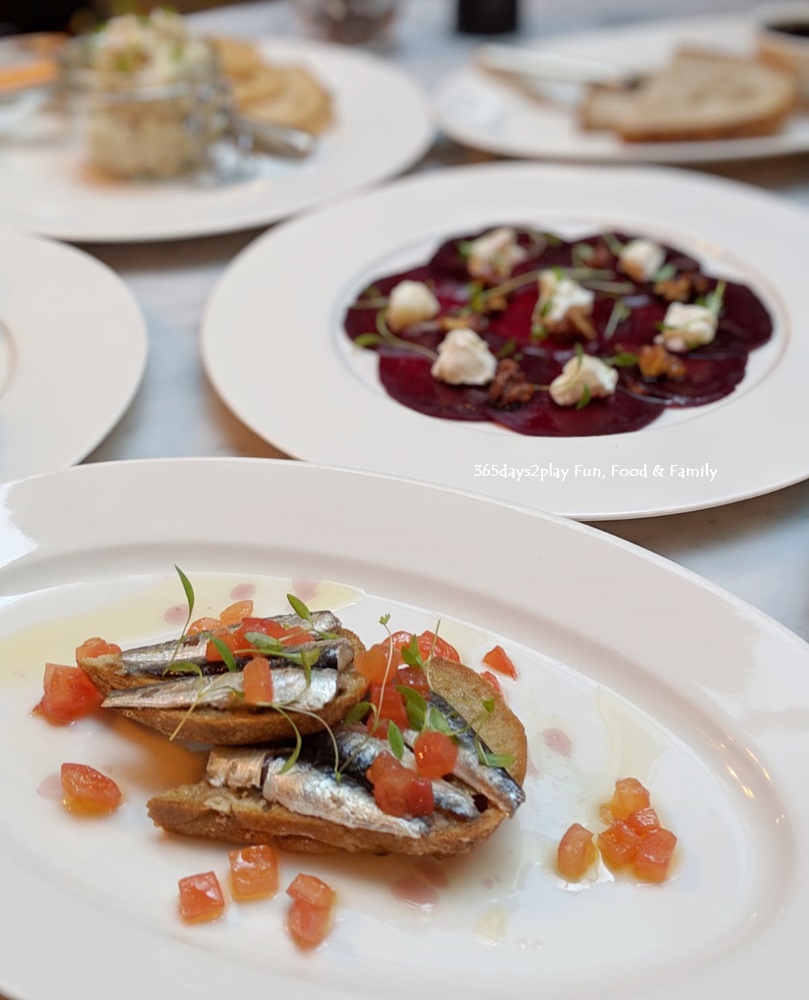 Fillets of Sardines on Toast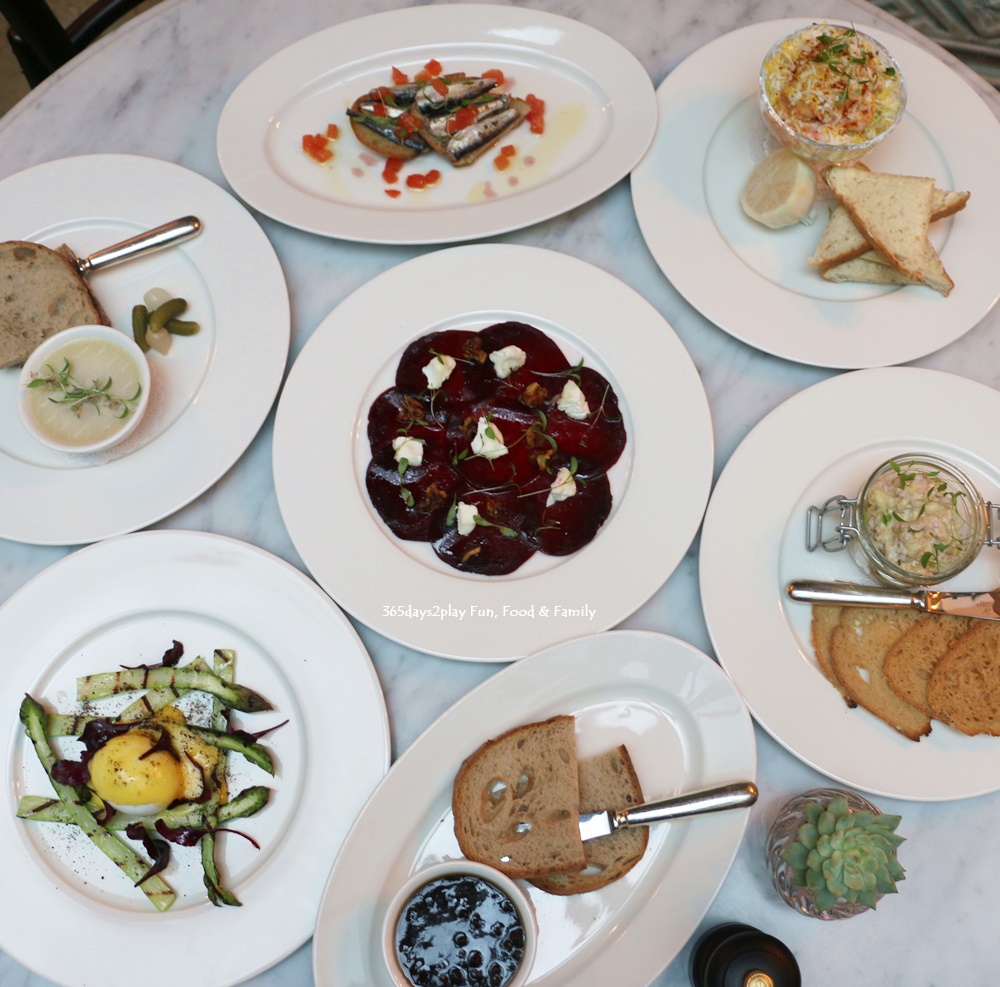 Mains
There are 3 Sunday Roast classics to choose from — The Roast chicken, The Honey Roast Pork Belly and the Roast Rib of Black Angus Molly Parkin. Or you could choose from the Mainboard instead, which include things like Fried Cod, Shepherd's Pie, Lamb Saddle and Lobster Thermidor. There is even this interesting dish called Omelette Arnold Benett, which is an omelette like I've never seen before. The omelette is almost as flat as the dish itself, custardy and almost soupy at the bottom, while having a skin on the top. It doesn't look anywhere as heavy as the other dishes, but apparently it is due to all the cream. Unfortunately I don't have a photo of it.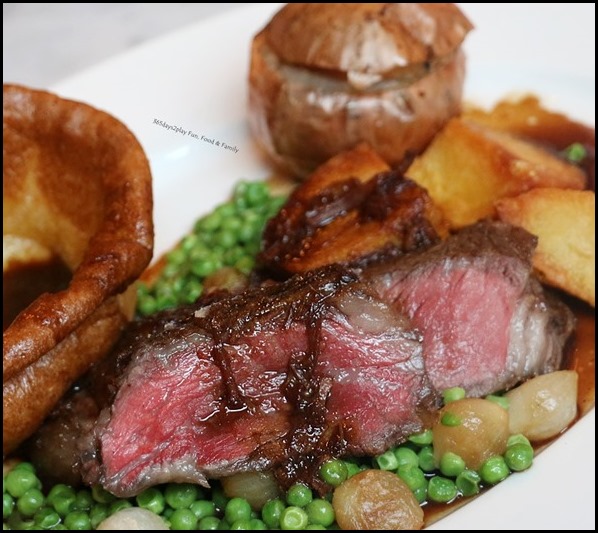 Roast Rib of Black Angus Molly Parkin
But what I do have photos of are the Honey Roast Pork Belly and the Roast Rib of Black Angus that we tried. My recommendation is to go for these 2 tried and tested traditional Sunday Roast dishes. The Roast Rib is everything you want, cooked medium rare so still very tender, beautiful char and full on flavour. And the most generous sized Yorkshire pudding that you could want, which I would have polished off if I had additional space. And the Roast Pork Belly, very tender and very flavourful.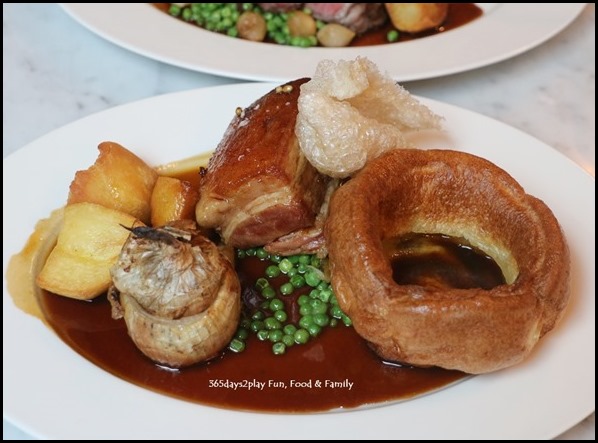 Honey Roast Pork Belly with Apple Sauce
Puddings
Desserts, also known as puddings in the UK and for good reason because UK desserts tend to be more pudding based as opposed to American desserts. Good news for those who love their mousses but I usually like something more substantial and with bite. So for me, my two favourites here were the Traditional Apple Crumble and the Box Tree Eton. I love Eton Messes because it has a good combination of the sweet cream, but with lots of broken pieces of meringue to give texture and crunch. The Sherry Trifle is worth a try too especially if you like your desserts jazzed up with a bit of alcohol.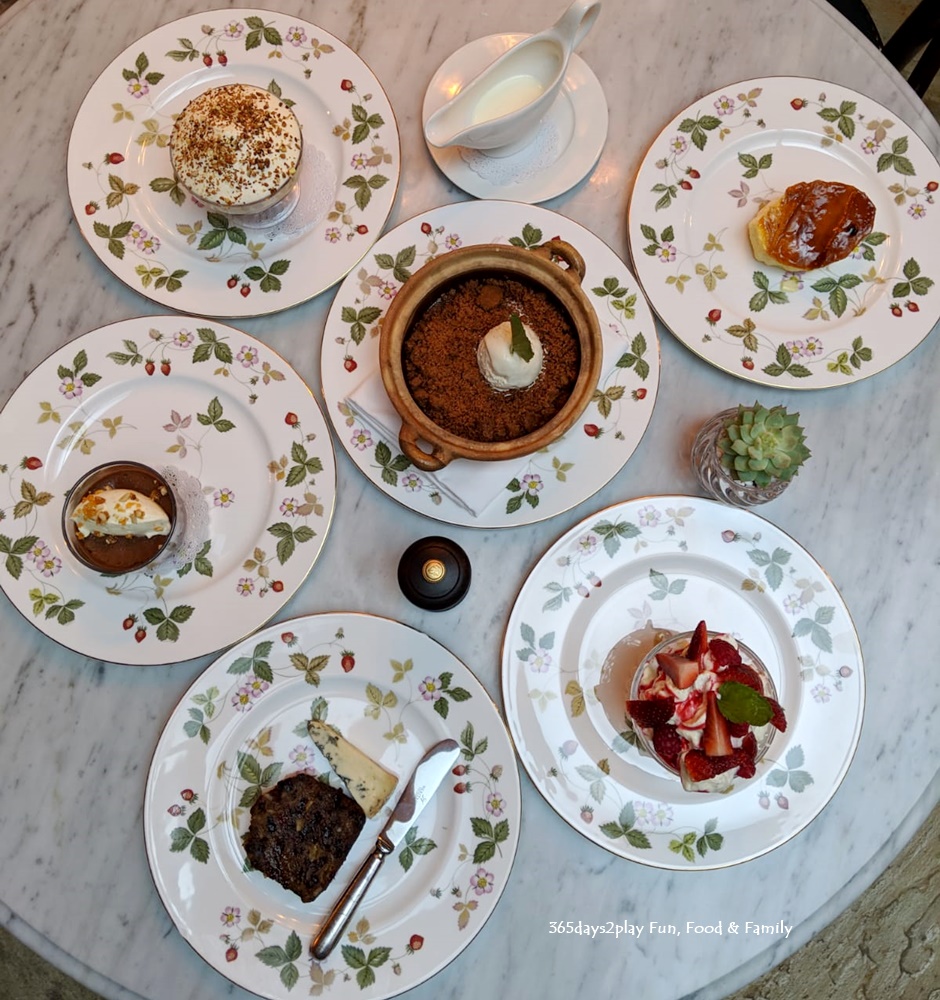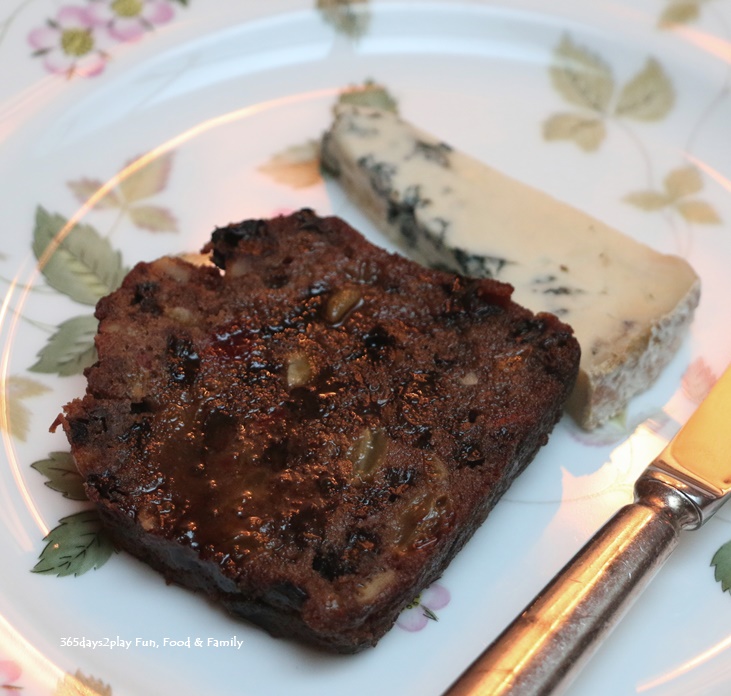 Vintage Stilton and Sherry Soaked Fruit Cake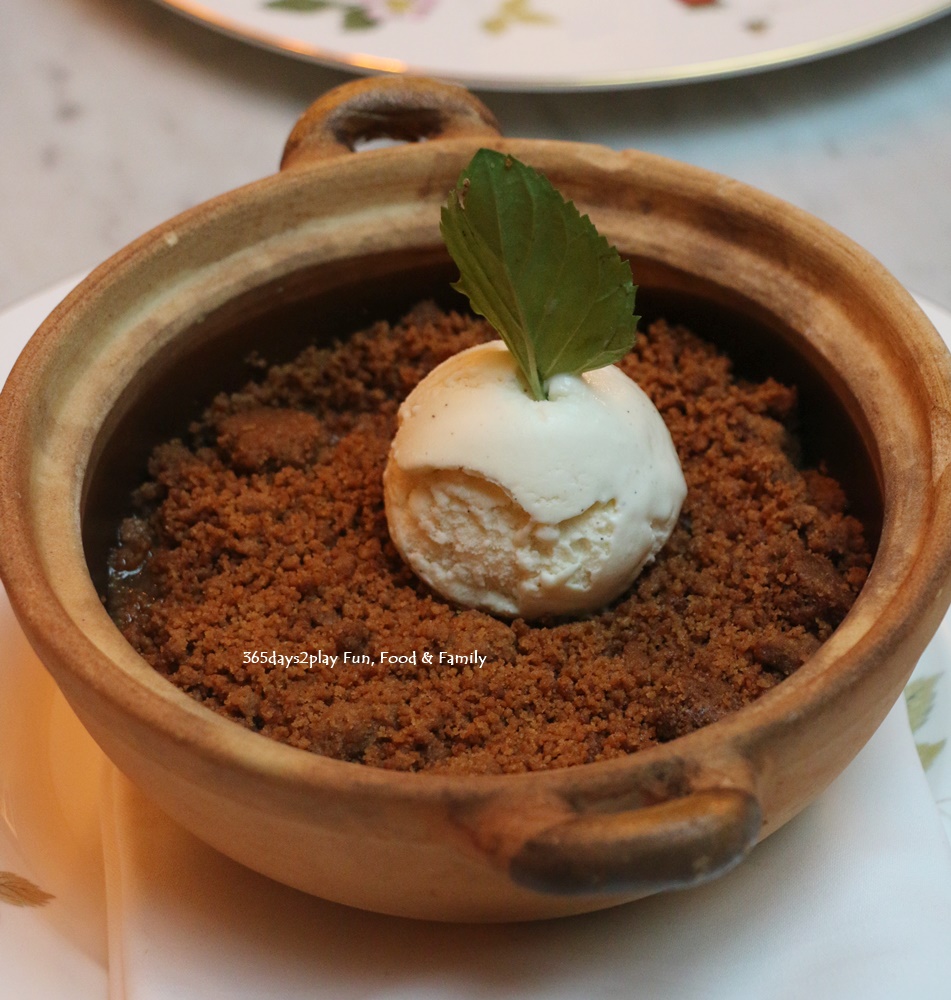 Traditional Apple Crumble with Vanilla Ice Cream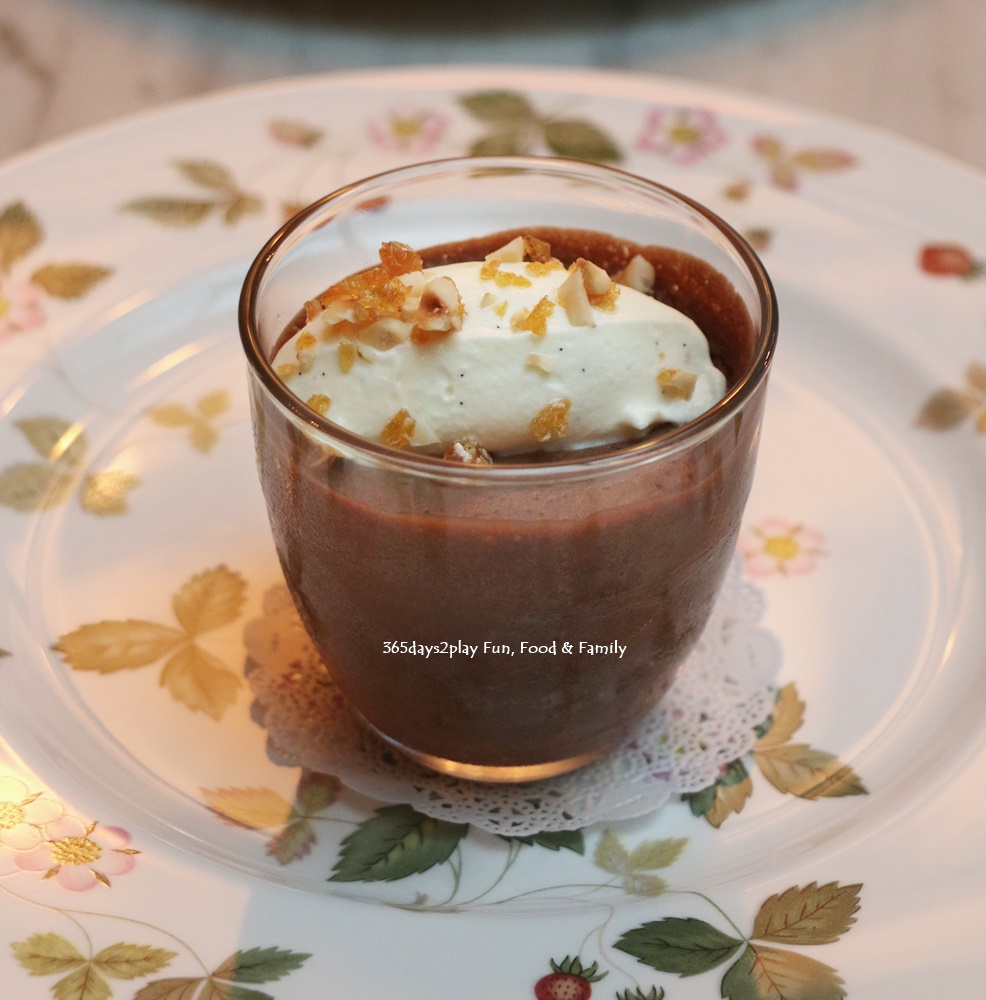 Bitter Chocolate Mousse with Hazelnut Nougatine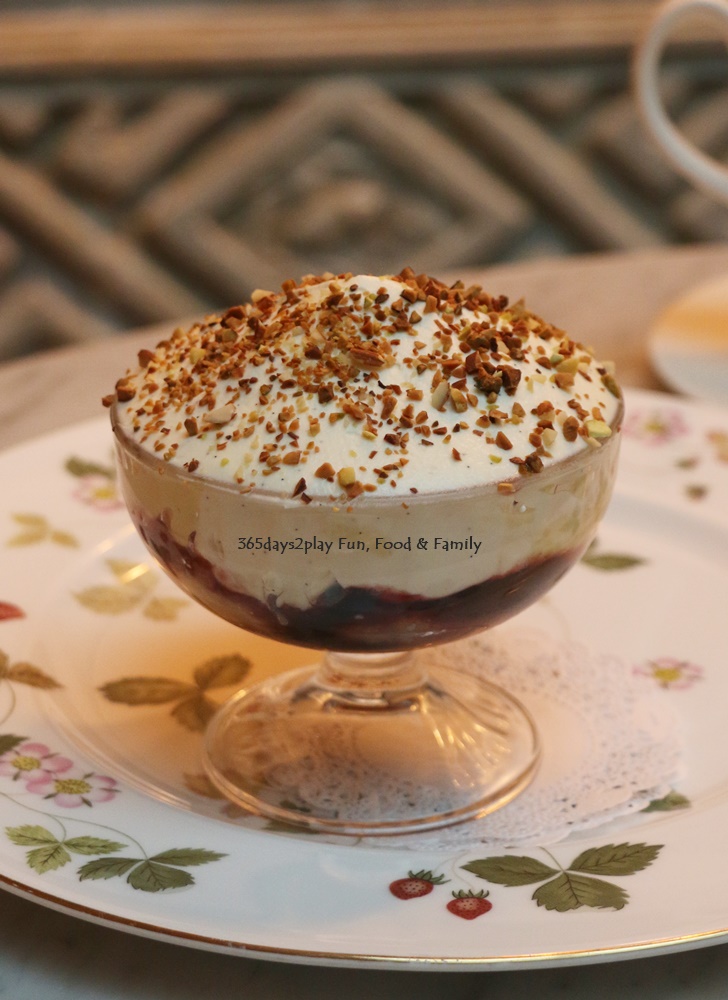 Sherry Triffle Wally Ladd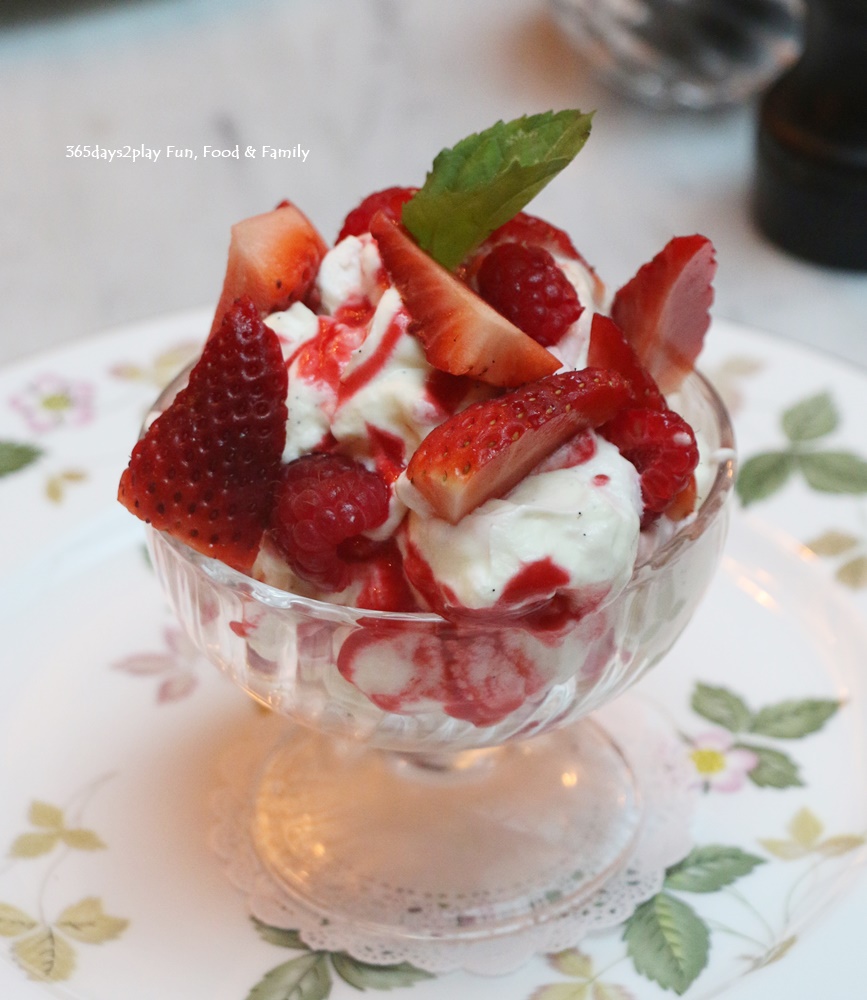 The Box Tree Eton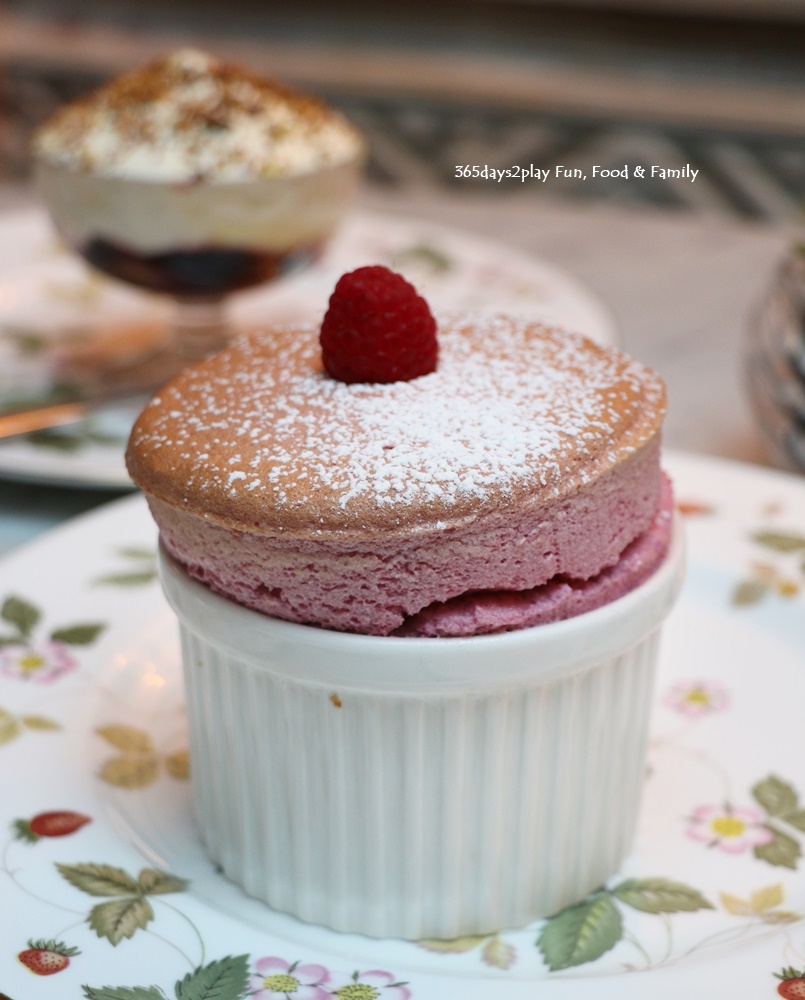 Souffle of Raspberries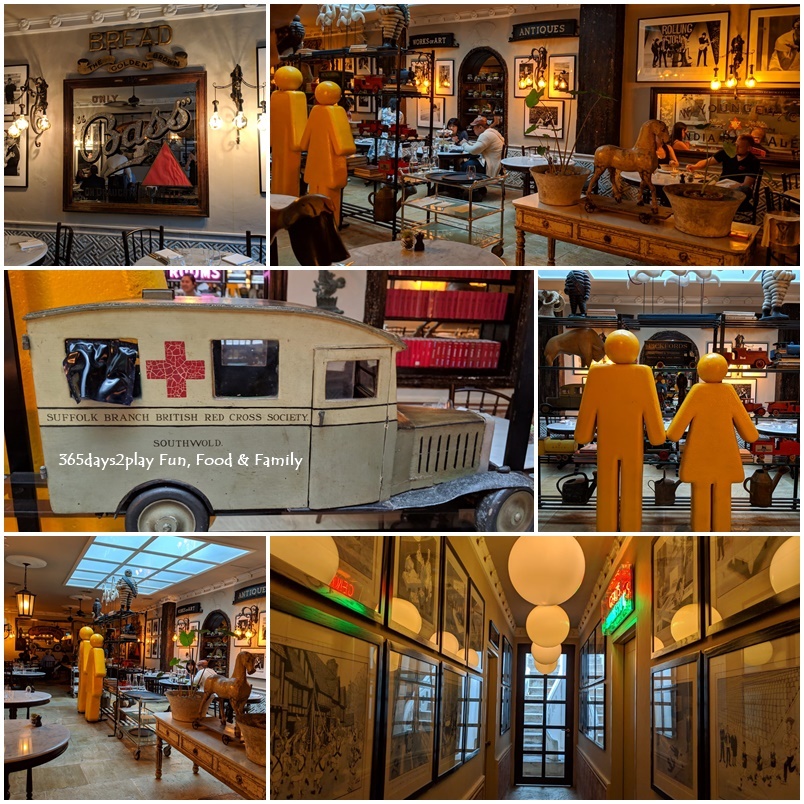 The English House looks as if time as stood still here. You feel like you are leaving the city behind as you step in through the doors. The walls are embellished with numerous photographs of celebrities, taken by the acclaimed photographer Terry O'Neill. Also many toys apparently from Marco Pierre White's childhood, plus a lot of knick knacks he collected through the years, including toilet figures!
---
Add me on Facebook, Instagram and Twitter if you want to be kept up to date with the latest happenings in the food and lifestyle scene in Singapore!
---
The English House
28 Mohammed Sultan Road, Singapore 238972
Tel : 6545 4055
Email : info@theenglishhouse.com
Website : https://www.theenglishhouse.com/
Facebook : https://www.facebook.com/theenglishhousesg/
Instagram : https://www.instagram.com/theenglishhousesingaporesg/