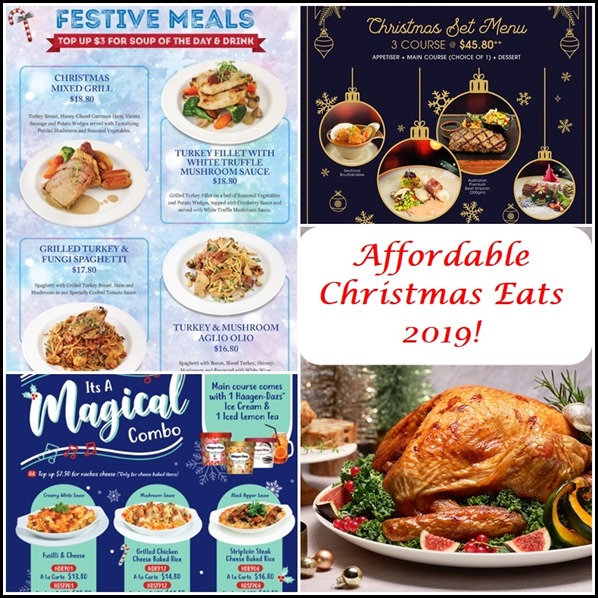 If you're looking for affordable and value-for-money places to celebrate Christmas or have a Christmassy meal, here's a quick list of suggestions to help you. And a very value-for-money suggestion at a 5-star hotel that will bowl you over! Oh do add me on Instagram if you want the very latest news, videos and for more mouth watering photos.
IKEA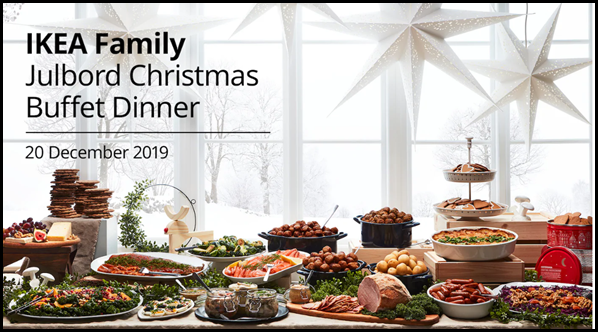 The yearly IKEA Christmas is something that is anticipated by many IKEA fans. Although I have never been before, I have heard that tickets run out pretty quickly. Hopefully you are still in time for this! A smorgasbord of all your familiar IKEA favourites
Location: IKEA Tampines and IKEA Alexandra
Date: 20 December 2019 | 5.30pm – 7.30pm or 8pm – 10pm
Cost: IKEA Family members & 1 guest: $39.90/ea | Kids aged 12 years & below: $9.90/ea | Kids aged 4 years & below: Free (Early Bird discount if tickets purchased by 15 Dec) | Tickets are available for purchase only at the IKEA Restaurant. IKEA Family members will receive a $10 IKEA voucher and guest will receive a $5 IKEA voucher.
Contact / Website: https://www.ikea.com/sg/en/stores/restaurant/
The Ship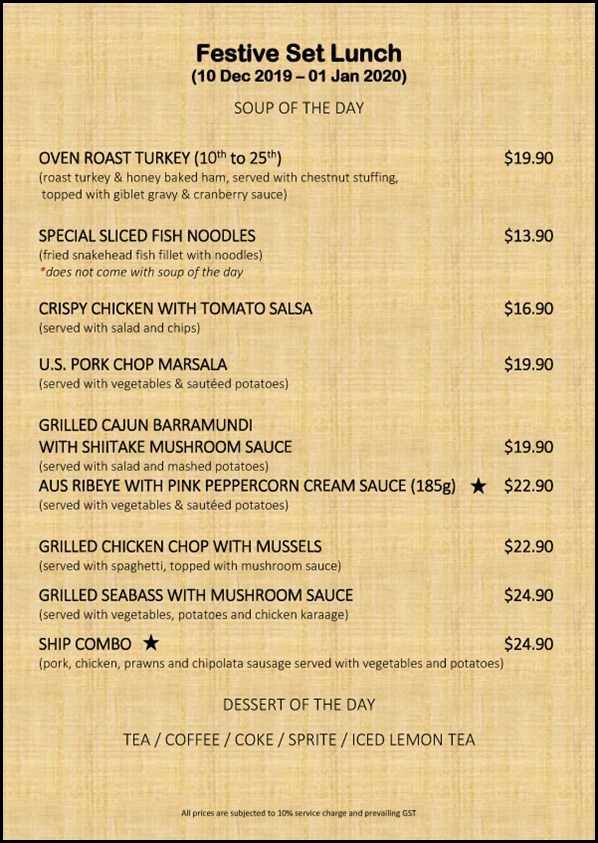 I don't have a picture of their festive treats, but here's a picture of part of their Christmas menu. There's more if you go to their website. I went for the Christmas Dinner once with my family. The ambience was cosy as usual, and the restaurant was adorned in Christmas decorations. The only thing is, unless you order the turkey, the meal is quite similar to what you can get on ordinary days. except that you have dessert and all thrown in.
Location: The Ship | 1 Scotts Road, Shaw Centre 03-16/18 Singapore 228208
Date: 10 December 2019 – 1 Jan 2020
Cost: Festive Set Lunch $13.90 onwards | Festive Set dinner $15.90 onwards | Christmas Day Dinner $38.90
Contact / Website: https://theship.com.sg/seasonal-promotions.html
Review: https://365days2play.com/2015/12/06/affordable-lunch-sets-at-the-ship-restaurant/
Han's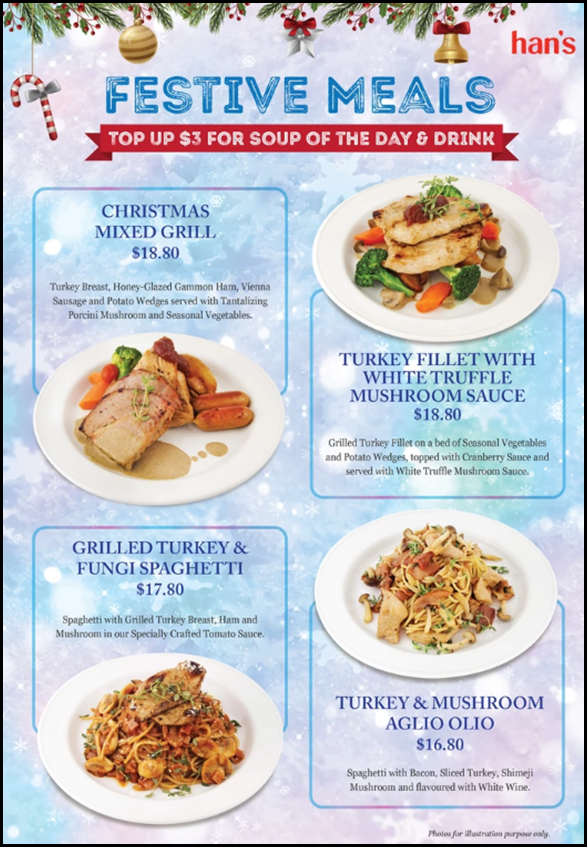 Han's, there's always one near you. If you need your turkey fix, this is the place to go because they are offering 4 turkey dishes
Location: All Hans outlets
Date: currently ongoing
Cost: $16.80 – $18.80 | Top up $3 for soup and drink
Contact / Website: https://hans.com.sg/blogs/promotions/christmas-2019-festive-meal
18 Chefs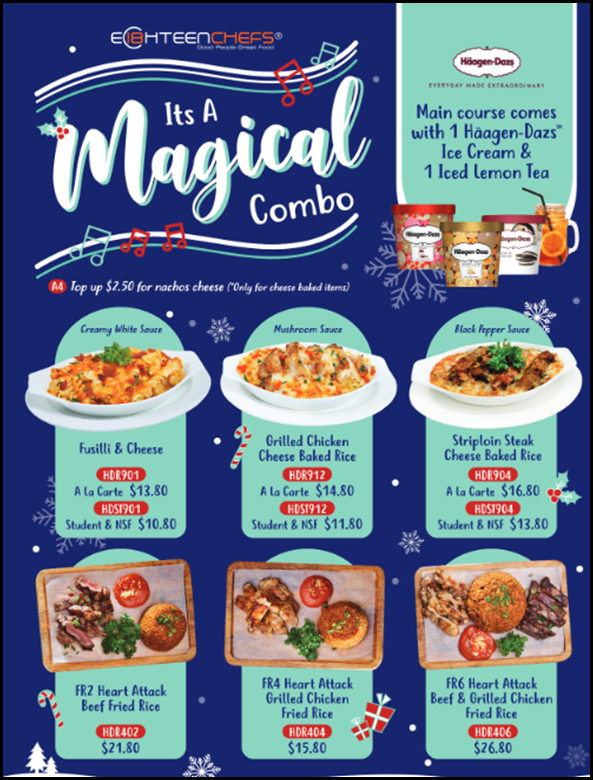 The Christmas menu of 18 Chefs sure looks Christmassy, although I'm not exactly sure if the meal itself is Christmassy. Still, because Haagen Dazs ice cream is offered as dessert, that scores some points in my book.
Location: 18 Chef outlets
Date: Ongoing
Cost: $13.80 — $26.80
Contact / Website: https://www.eighteenchefs.com/promotions
Collin's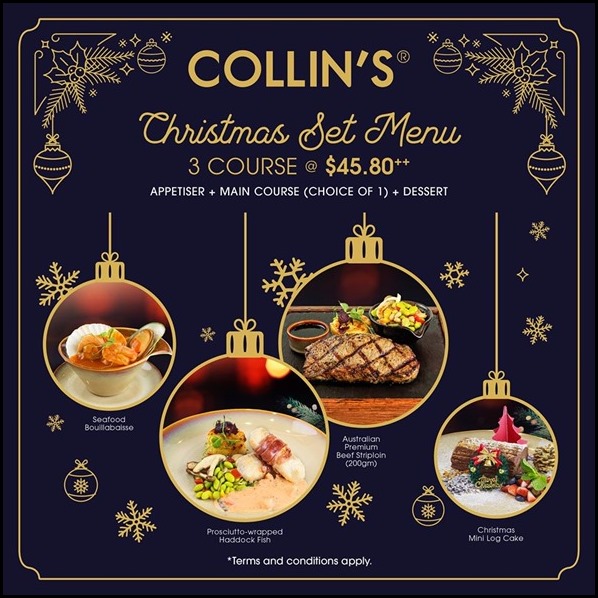 Collin's is known as a pretty affordable restaurant, also with numerous outlets in Singapore. The 3 course set menu isn't really that cheap, however they do offer a Christmas mini log cake, which is always a very Christmassy thing.
Location: All Collin's Restaurants
Date: Until 31 December 2019
Cost: $45.80 for a 3 course meal
Contact / Website: https://www.collins.sg/promotions
Novotel Clarke Quay
Here's the 1st of two hotel recommendations. Yes, affordable eats can be found here too if you know where to look. Have listed Novotel Clarke Quay because their Christmas buffet lunches for December are at only $48++, which is pretty good for a hotel buffet considering that most are charging near to $100 or in excess of it depending on the dates. Even Christmas Day lunch and dinner will set you back by only $68++. And here's a perk, Senior Citizens get $10 off the adult price! And you can look forward to 24hr Roasted Brine Turkey, Roasted Beef Striploin and Roasted Lamb Leg amongst many other dishes including Asian delights.
Location: Novotel Clarke Quay | 177A River Valley Rd, Singapore 179031
Cost: Festive Buffet Lunch/Dinner  $48/$68++ | Christmas Eve Dinner $88++ | Christmas Day Lunch/Dinner $68++
Contact / Website: http://www.novotelclarkequay.com/special-offers_viewItem_11731-en.html
Four Seasons Hotel Singapore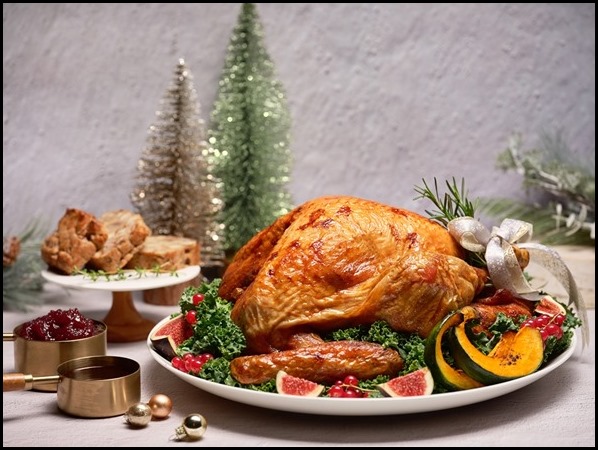 Bet you a Christmas lunch that you'd never expect the 5-star hotel Four Seasons to be listed in this category. That's because you haven't heard about their Festive Semi-Buffet Lunch at only $48++. It's seriously value for money, even if it isn't the cheapest by dollar value. You have to choose a mains, but the buffet portion includes appetizers, premium imported cheeses, and a pretty extensive desserts spread. It's still more than enough food to make you want to roll out the doorway after you're done. I personally think this is a very good deal, and very importantly, you still get to bask in the Christmassy ambience at a 5-star hotel in Orchard Road. Hmmm, maybe I ought to make my reservation before publishing this article! Oh please note this runs until 27th December and does not apply for Christmas Eve or Christmas Day.
Location: Four Seasons Hotel Singapore | 190 Orchard Blvd, Singapore 248646
Cost: Festive Semi-Buffet Lunch $48++ | Festive 3-Course Set Dinner with Festive Dessert Buffet $98++
Contact / Website: https://www.fourseasons.com/singapore/landing-pages/property/festive/
Review: https://365days2play.com/2019/05/01/four-seasons-hotels-one-ninety-restaurant-reopens-after-botanical-inspired-transformation/
---
Add me on Facebook, Instagram and Twitter if you want to be kept up to date with the latest happenings in the food and lifestyle scene in Singapore!
---