Where to eat in Marina Square or the Suntec Shopping area is one question I am often asked. Previously, I would be hardpressed to think of a good answer, but now, I'm happy to report that the "gourmet zone" of Marina Square is finally up! This gourmet zone comprising of 16 restaurants, bistros, cafe bakeries, patisseries and coffee joints is known as The Dining Edition and it is definitely worth a visit if you are in this area!
We were invited on a Media Tour of The Dining Edition and we nearly collapsed from eating our way through 13 of the eateries that were already open 2 weeks ago! Of the 16 tenants there, there are several new-to-market names to look out for such as Lady M Confections (an established New York City cake boutique which will be opening its first outlet outside of USA!) I'm really looking forward to this one! As you can see from my post below on Saint Marc Cafe, I have a sweet tooth and I've plans to revisit soon.
This is the directory of all the eateries at Marina Square's The Dining Edition
Cafes (Coffee & Desserts):
1. Lady M Confections
Lady M Confections from New York prides itself in creating the freshest and finest cakes and confectionary delights. Known as the original pí¢tissier of the world-famous Mille Crêpes, each dessert is handmade to a recipe that has been carefully refined to ensure the highest standards in taste and appearance.
Must try items : Mille Crêpes and Flourless Chocolate Cake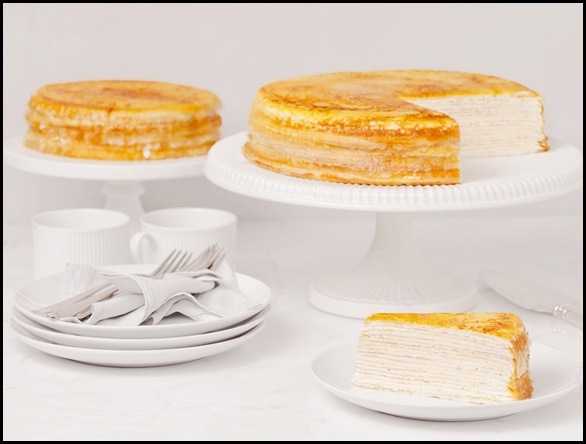 Unit Number : #02-103
Seats : 58 indoors
Opening hours : 10am — 10pm daily
Owned by : Caerus Holding Pte Ltd
2. ST.MARC CAFí‰
Must try items : Choco Cro and Little Fuji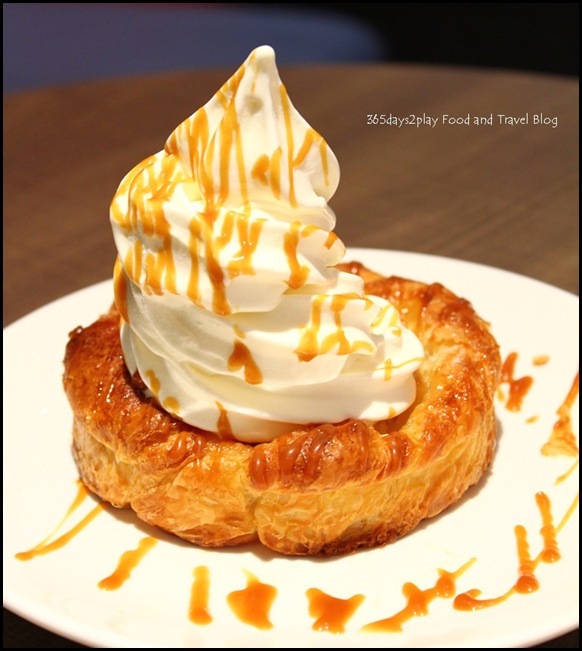 Unit Number : #02-105/184/185
Seats : 100 indoors
Opening hours : 10am — 10pm daily
Owned by : SaintMarc Holdings Company Ltd
Western Cafes and Restaurant
3. Addictions Café & Remedy Bar
Must try items : Garlic Rosemary Lamb Burger, Tortilla Wrap Italian Sausage, Cold Vermicelli with Crispy Chicken Leg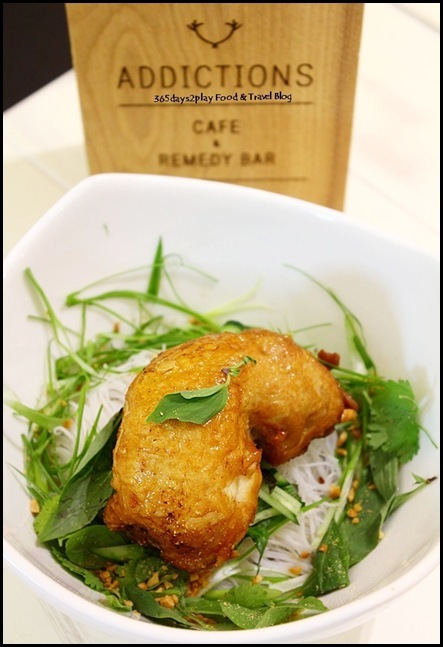 Unit Number : #02-105A
Seats : 60 indoors
Opening hours : 11am — 11pm (Mondays to Sundays)
Owned by : Starworth Pte Ltd (a subsidiary of Low Keng Huat Singapore)
4. Carnivore Appetite
The people behind Carnivore — a 10 year old Brazilian churrascaria in Singapore — are responsible for the new, upbeat and modern Carnivore Appetite. This casual dining concept features a delectable selection of succulent grilled meats — which customers can see gently roasting in a giant showcase rotisserie at the outlet. Customers approach passadors manning the rotisserie and meats are readily sliced fresh off the skewers into their plates. Weekday buffet lunch ranges from $12.90++ and $19.90++ and dinner is at $24.00++. Weekend buffet lunch costs $29.90++ and dinner is at $34.90++.
Must try items : Beef Rump, Roasted Striploin and lamb leg
Unit Number : #02-102/102A
Seats : 130 indoors, 20 outdoors
Opening hours : 11am — 11pm daily, 5pm — 12am (Alfresco bar)
Owned by : Starworth Pte Ltd (a subsidiary of Low Keng Huat Singapore)
5. SHALLOTS
This diner serves up a myriad of European style cuisine with several items showcasing a hint of Asian flavours. Guests can pick from a menu that features almost 45 items including fresh oysters, light tapas, pastas, fresh salads, hearty main courses and sinful desserts. If you're an oyster lover, indulging in freshly shucked oysters paired with a glass of champagne is a must-try. Another highlight would be the free flow Beef or Salmon Carpaccio, served with either french fries or french beans.
Must try items : Tenderloin Pepper Steak, Raclette Cheese with slivers of air-dried beef and Spicy Otah Kueh Pai Ti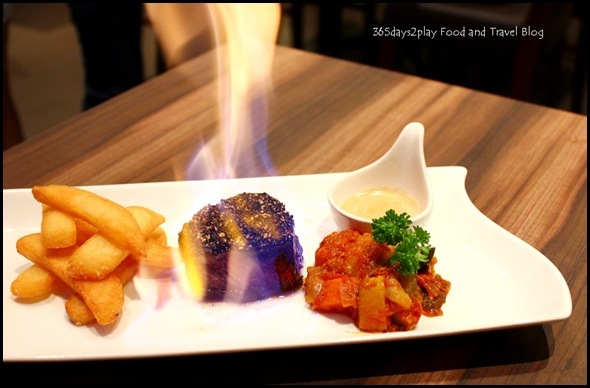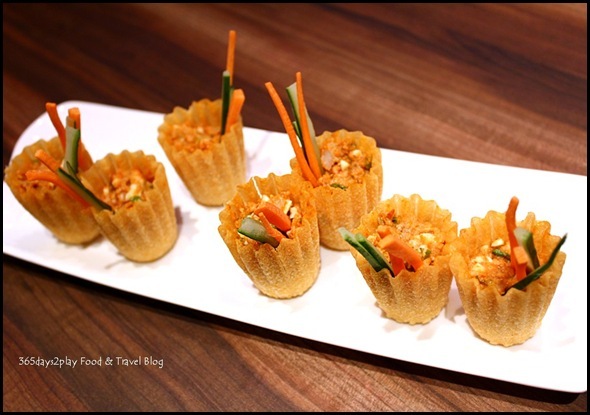 Unit Number : #02-101
Seats : 80 indoors
Opening hours : 11am — 11pm daily, Happy Hours: 11am — 7pm
Owned by : The Onion Restaurant & Bar Group
6. Beanstro
A casual dining concept by The Coffee Bean & Teal Leaf, Beanstro offers an all-American menu with a wide range of hand-crafted signature beverages. Customers can start their day with a hearty breakfast here as well as enjoy a leisurely lunch, tea or dinner at Beanstro.
Must try items : Spaghetti Vongole, Salmon Skewer and Bread & Butter Pudding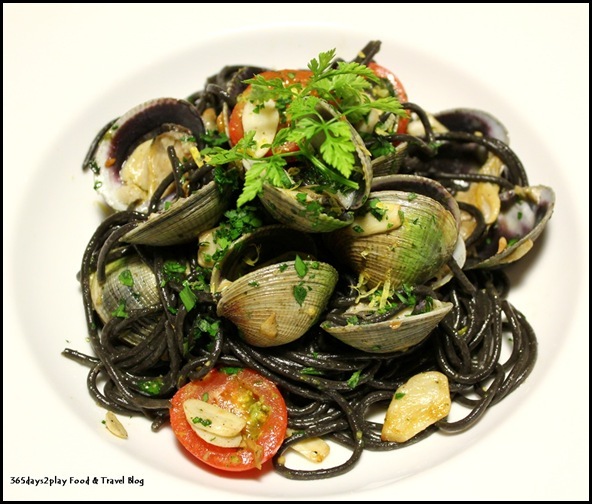 Unit Number : #02-103A/104
Seats : 101 indoors
Opening hours : 8am — 11pm daily
Owned by : The Coffee Bean & Tea Leaf®
7. Pita Pan
Both vegetarians and health conscious diners will enjoy the range of 100% vegetarian selections at Pita Pan. This unique eatery is the only Mediterranean restaurant in Singapore to offer a veggie shawarma made of soy and other tasty vegetables. Enjoy the savoury and crispy basil, sundried tomato or original falafels stuffed in a choice of freshly baked pita bread pockets of which there are a selection of four – regular, whole wheat, za'atar or sumac. Pita Pan also boasts a salad bar featuring 35 different selections such as fresh greens, sundried tomatoes, olives, sauces, pickled vegetables and different spice condiments.
Must try items : Veggie Shawarma, Hummus and shakshuka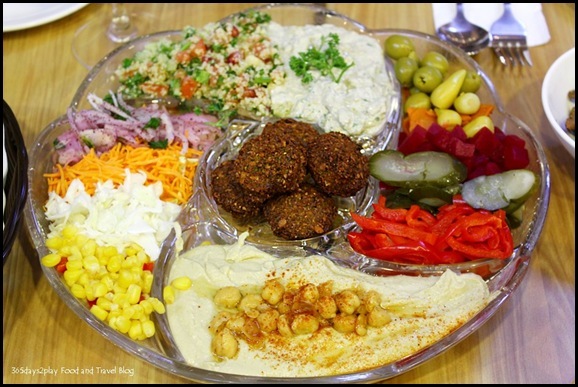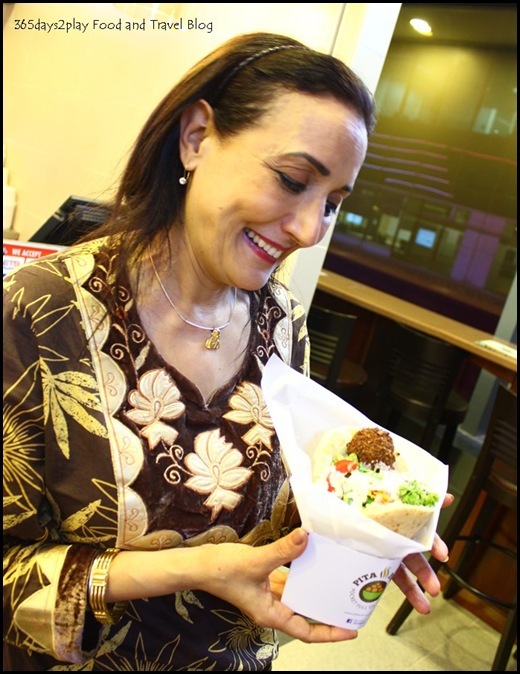 Lady Boss of Pita Pan holding up a wrap with Falafel
Unit Number : #02-183A
Seats : 65 indoors
Opening hours : 11am — 11pm (Sundays to Thursdays), 11am — 12am (Fridays and
Saturdays)
Owned by : Pita Pan Management Pte Ltd
Chinese and Japanese Restaurants
8. Hamanoya
Fans of traditional Japanese charcoal grill will enjoy their dining experience at Hamanoya — a Japanese Robatayaki restaurant. Freshest meats and seafood imported from Japan are laid out in front of the grill and customers can watch the Japanese chefs busily preparing the items they have picked before expertly grilling them to perfection.
Must try items : Shoukadou Bento and Homemade Special Recipe Seafood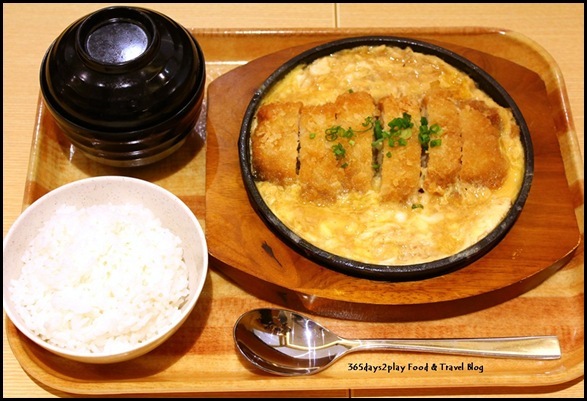 Unit Number : #02-106
Seats : 70 indoors
Opening hours : Lunch: 11.30am — 3pm, Dinner: 5pm — 10.30pm
Owned by : Create Restaurants (Asia) Pte Ltd
9. Menzo Butao
Open for the first time in Singapore, Menzo Butao's founder, Mr Yasuhiko Kurata is a well-known ramen producer in Japan and has more than 23 outlets in Japan and overseas: China, Korea, US, Thailand, Vietnam and Taiwan. Established in 1936, Menzo Butao specializes in Hakata Tonkotsu Ramen which offers a range of more than 20 ramen dishes. There are three different and delicious soups to choose from — Butaō (White), Kuroō (Black) and Akaō (Red). The Butaō soup base consists of pork broth made from boiling pork bones and sinews for over 14 hours to extract all the natural flavour of the bones. The pork bones used come from the Kagoshima prefecture, well-known for its quality pork meat.
Must try items : Tonkotsu Ramen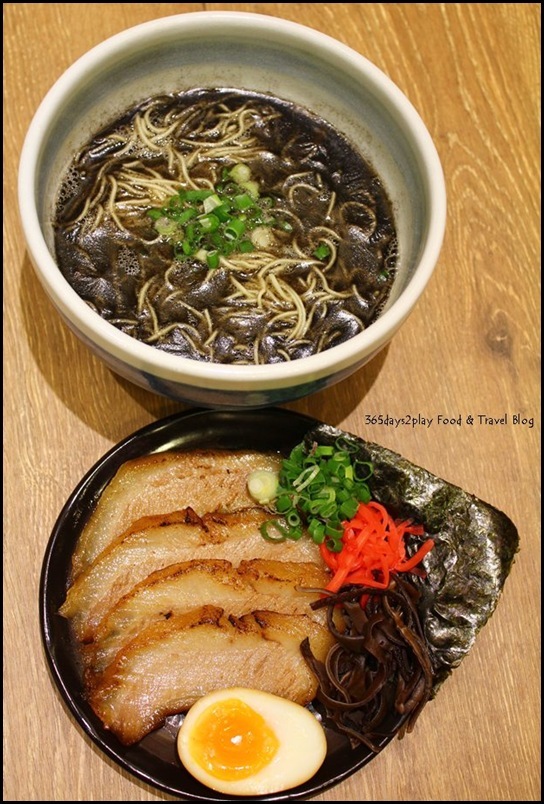 Unit Number : #02-180
Seats : 56 indoors
Opening hours : 11.30am — 10pm daily
Owned by : Japan Foods Holding Ltd
10. Saigon Lotus
Gratifying soupy choices here include the Hu Tieu — Vietnamese Pork Noodles soup with rice or egg noodles topped with sliced pork, quail egg, prawns and herbs. The Mi Vit Tiem is a braised duck egg noodle soup less known outside of Vietnam and consists of a duck broth simmered for several hours with ginger roots, onions, shallots and herbs. It is then covered with braised duck slivers, shiitake mushrooms, spring onions and vegetables.
Must try items : Mi Vit Tiem (Braised Duck Egg Noodles) and Banh Xeo (Vietnamese Pancake)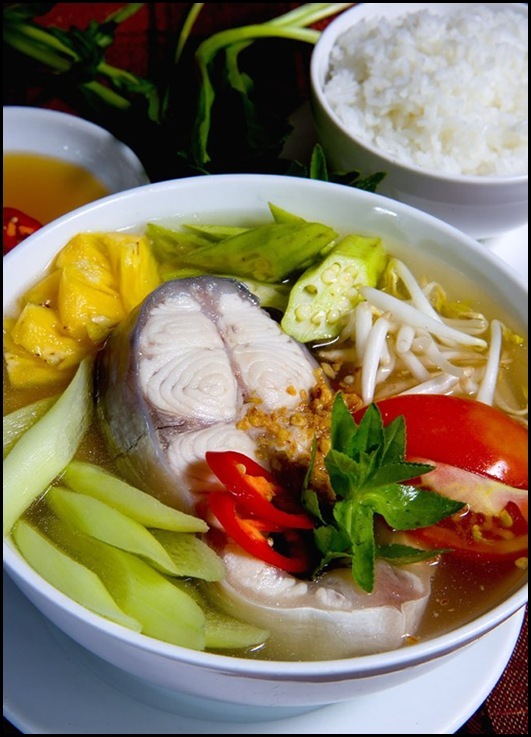 Unit Number : #02-100A/100B
Seats : 100 indoors
Opening hours : 11am — 10pm daily
Owned by : Saigon Lotus