[Sponsored]
Are you a fan of durian goodies? If you are, you ought to check out The Durian Bakery. As the name suggests, they are a bakery that specialises in offering all sorts of cakes and pastries stuffed with durian.
For durian cakes, apart from their classic durian cakes, you can also get dark chocolate cake, crepe cakes, cheese cakes, burnt cheese cakes and black forest cakes all with loads of durian puree in them. For pastries, think cream puffs, mochis, mousse tarts, puddings and fruit tarts, yes all with durian puree in them. You ought to check out their website, because the pictures are worth salivating over.
Recently, The Durian Bakery sent me some of their popular items to try. I received their Classic Mao Shan Wang Durian Cake, plus their Signature Durian Dessert Box comprising 8 Super Burst MSW Giant Puff, 6 D24 Snowy Mochi and 1 Dark Choco MSW Mousse.
The Classic Mao Shan Wang Durian cake boasted a light and fluffy vanilla sponge, infused with thick Mao Shan Wang core! It was further topped with light Hokkaido whipped cream and unsweetened white chocolate. I have to say this is not the type of cake where you're wondering where the durian is. There is a distinct layer of durian which you can actually scoop out! I enjoyed the sponge, which was even nice enough to be eaten on its own.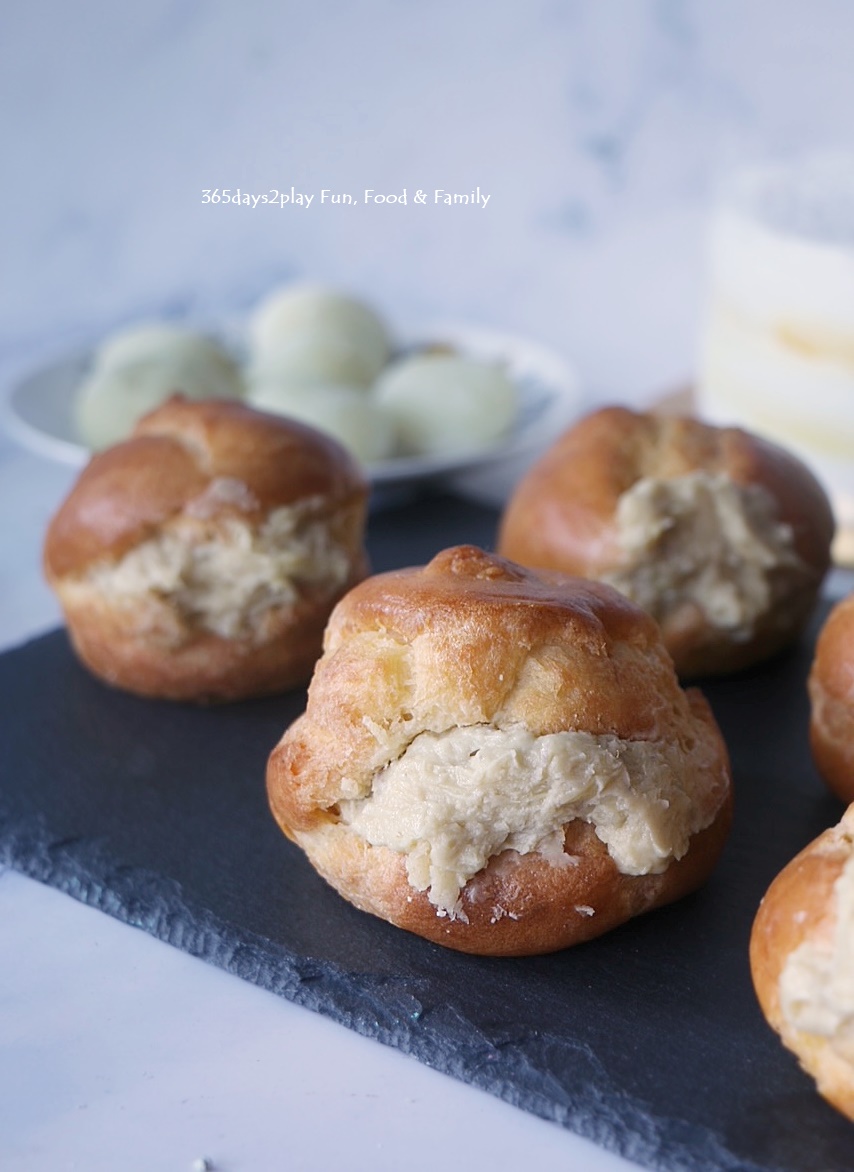 The Super Burst MSW Giant Puff is really an eye-catcher. I don't think I've seen durian puffs this big. And what that means is you get a lot of durian puree. The Durian Bakery is certainly not stingy with their durian puree! Although I would have preferred the puree to be sweeter, and the puff to be less dry, this might please the older generation and those who don't have a sweet tooth.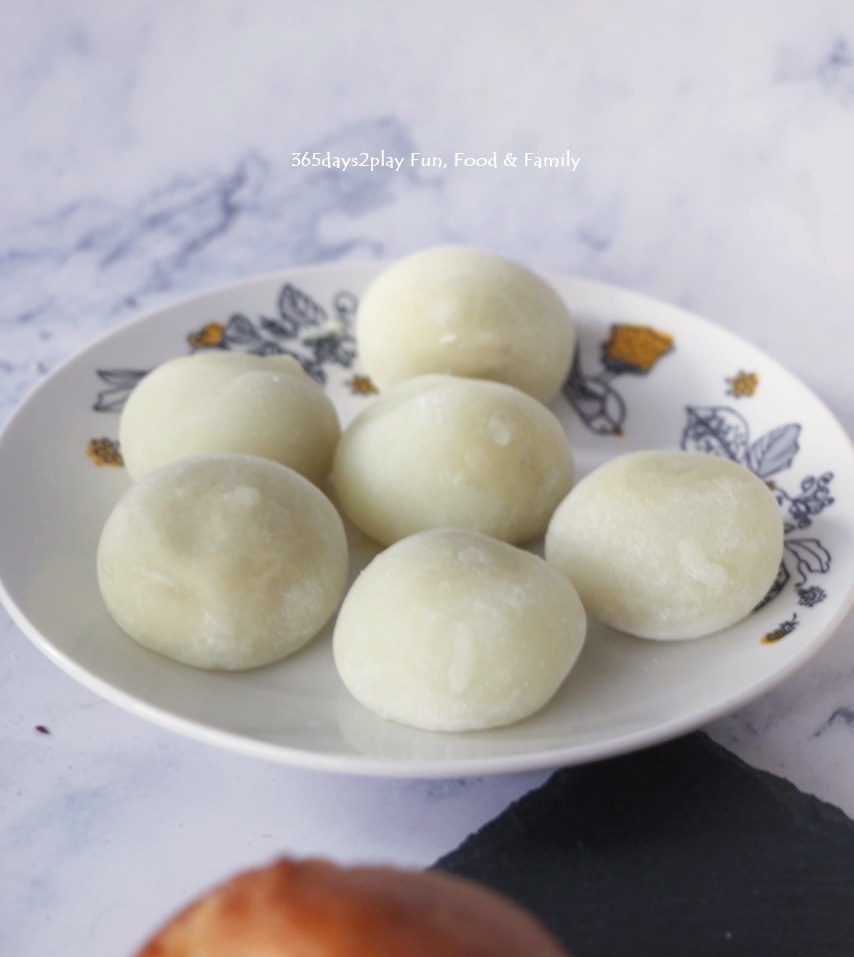 I really enjoyed the D24 Snowy Mochi. The mochi skin itself doesn't have much of a taste, but it provides a nice textural contrast to the tasty D24 puree inside. The durian puree in the mochi seems more intense than in the puffs. I liked this so much, I polished off 5 out of 6 myself. Yeah too good to share, especially when they're not large like the Giant Puff! I ate one on day 5 of receiving the goodies and it was still good.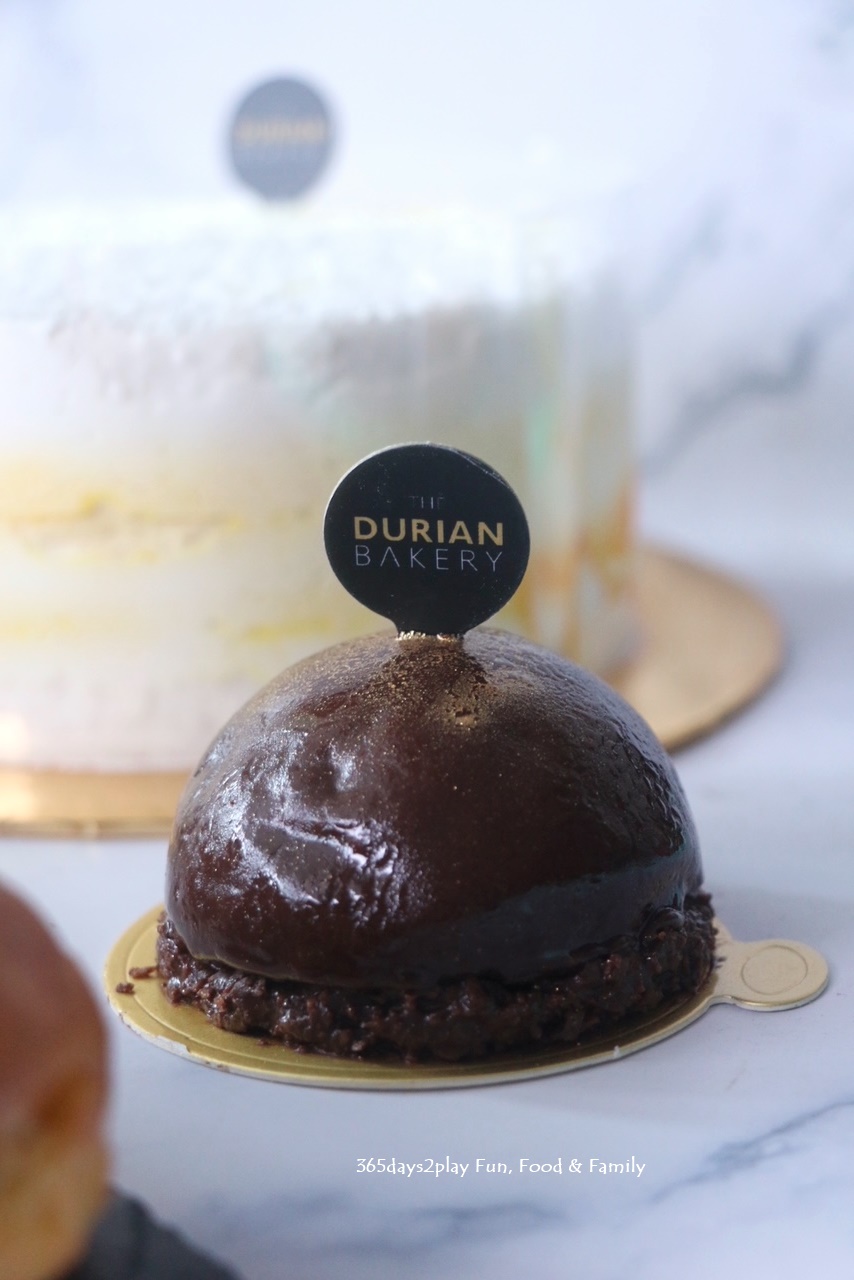 Lastly, the Dark Choco MSW Mousse, which I thoroughly enjoyed too and didn't share. Once again, good amount of durian puree inside, coupled with airy dark chocolate mousse, making for a really delicious combination. It's not overly chocolaty, if you are worried about that. In fact I think the combination of chocolate and durian is just right. Loved the crispy base too.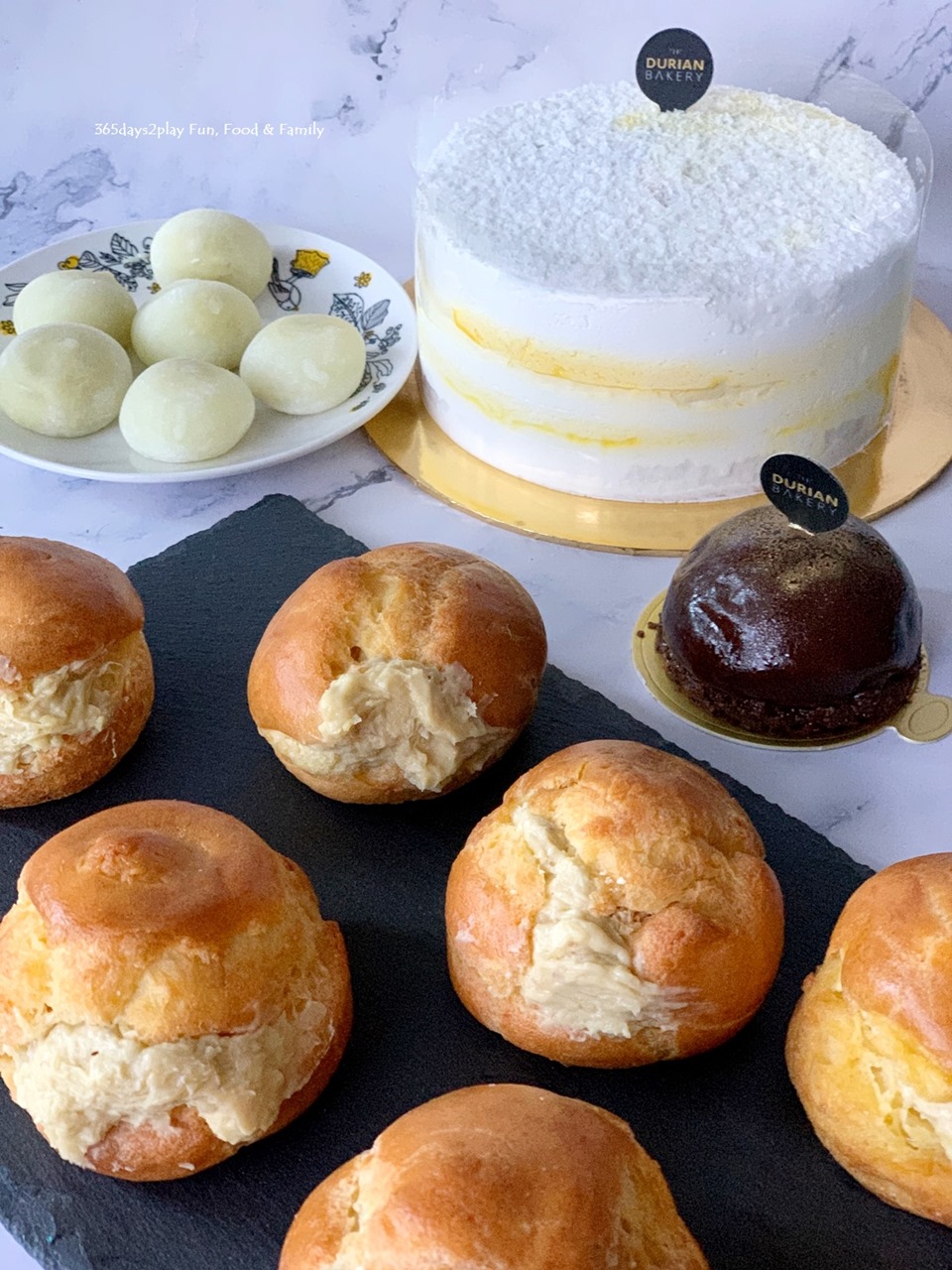 All the cakes and pastries are made with no preservatives, and freshly baked. They recommend that you consume the products on the day of delivery as the quality does degrade over time. The durians used are from Tiger Hill, Pahang. According to their website, only fresh durians are used and not leftover durians.
Thank you The Durian Bakery for sending me these durian treats!
Scroll down further for a few photos of my belated birthday celebration. How about a durian cake as a birthday cake? The candles, knife and birthday sign were conveniently provided by them!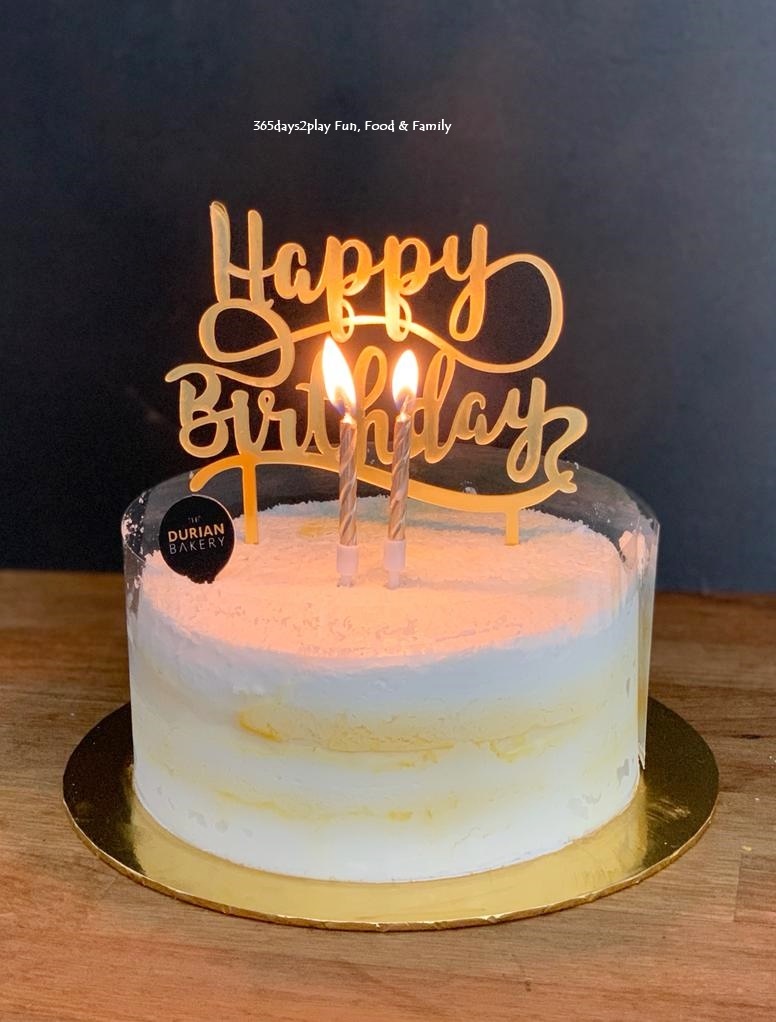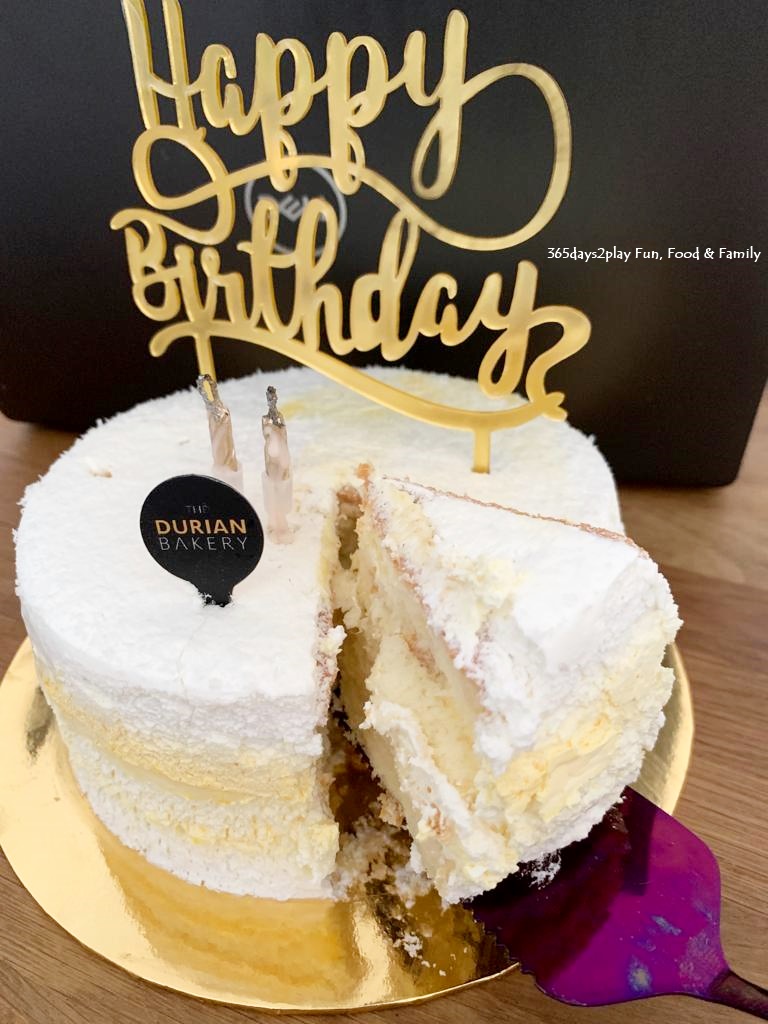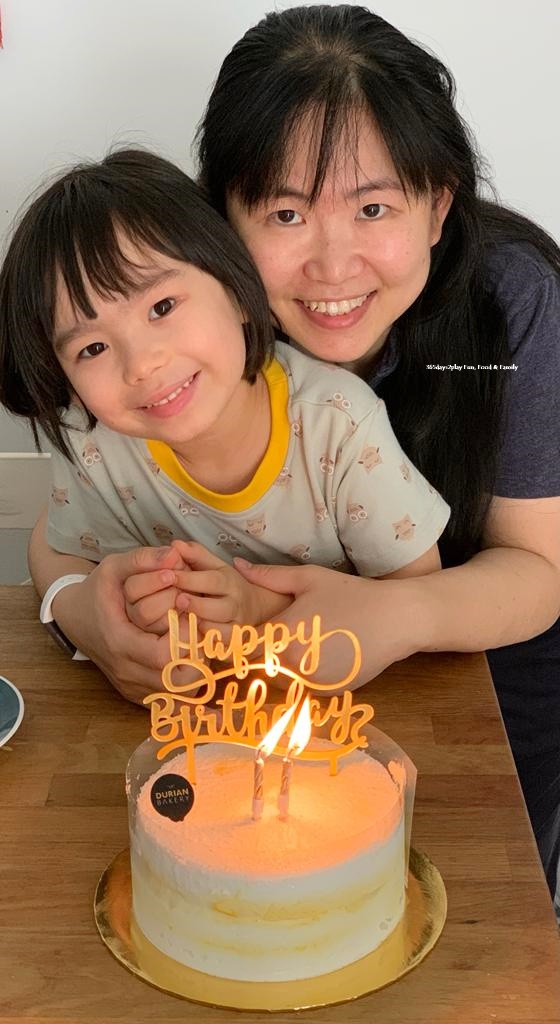 Happy Birthday to me!