Check out more photos I took of Shenton Way at night. I love taking photos of buildings at night. Firstly, it's so much more cooling and peaceful. Secondly, I can avoid the mid-day glare of the sun bouncing off any shiny surfaces. And thirdly, the buildings don't merge together in a a grey haze. They actually look more individual in the picture below, than in the photo I took of Shenton Way during the day.
Shenton Way used to be almost exclusively occupied by office buildings. Now, you can find condos and hotels here too. I sure wouldn't mind stepping out of my house and arriving at my office 5 minutes later. That's 1 hour of traffic avoided both ways. I think it's worth the premium paid to live in town, no?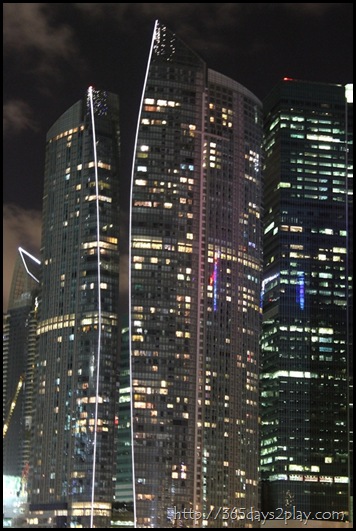 Closer look of The Sail. One of the condos situated in the new Marina Bay Financial district area. They used to have clear views of the sea, but now newer buildings block their views.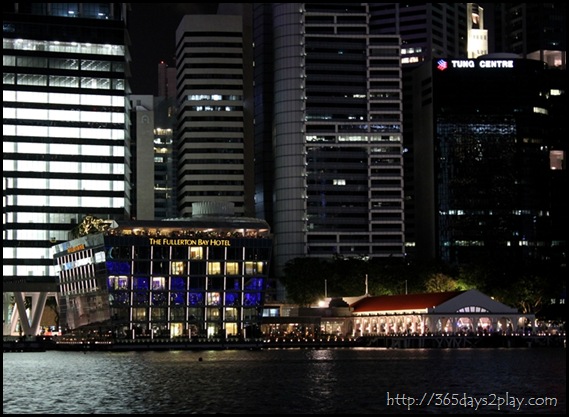 The Fullerton Bay Hotel. Waterfront luxury at it's best! And you can be sure no other building will sprout out of the Singapore river to block the lovely views. I wonder why the lights are on for the building on the left when it isn't even finished. What a waste of electricity.
The Fullerton Hotel. And the Merlion in the 2nd photo. With One Fullerton directly in front of the Fullerton Hotel. Does One Fullerton kinda resemble the Sydney Opera House with the wavelike roof?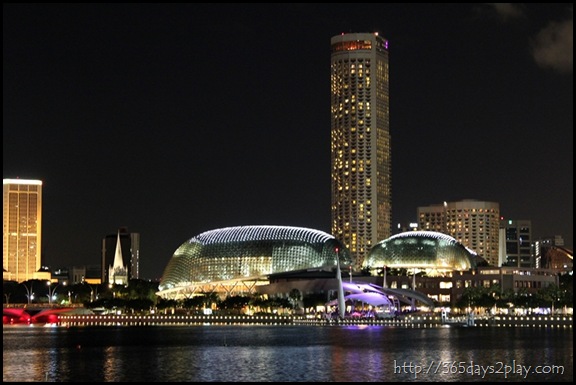 The Esplanade. Ok no matter what people say, and no matter what angle, I still don't find the facade nice looking at all. Once inside the theatre area, it's posh and grand, but on the outside, I just feel it's weird. And there's the Swissotel, the lone tall building in the City Hall area. Sometimes I feel there is no need to take a ride on the Singapore Flyer if views is all that you seek. There are so many tall buildings and hotels to get your fill of the wonderful views of Singapore. Almost every tall building has a restaurant perched on the top floor!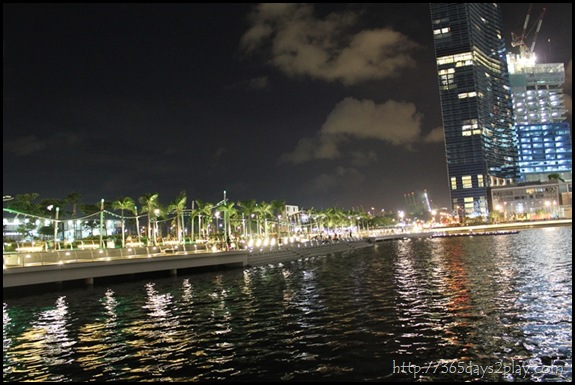 The Marina Link Park next to Marina Bay Sands
Check out my post of Shenton Way in the day time.
Check out my post of Marina Bay Sands Singapore, which is where I shot all these photos.