I like visiting Marina Bay Sands. For one, I love the spaciousness and natural lighting of the place. Even on crowded weekends, there are stretches of the mall which are still quiet. And even though I hardly buy anything from the stores because most of the stores are high-end stores, I do frequent the F&B outlets quite a bit. There's also the Art-Science Museum, which gives a vibe unlike any other museum in Singapore. I feel like I'm visiting an overseas museum whenever I'm there. It certainly helps that there's a cafe at the Art-Science museum now, because I always like to have a cuppa after a visit to the museum when I'm overseas. I could tell you more about it but that's another story for another day.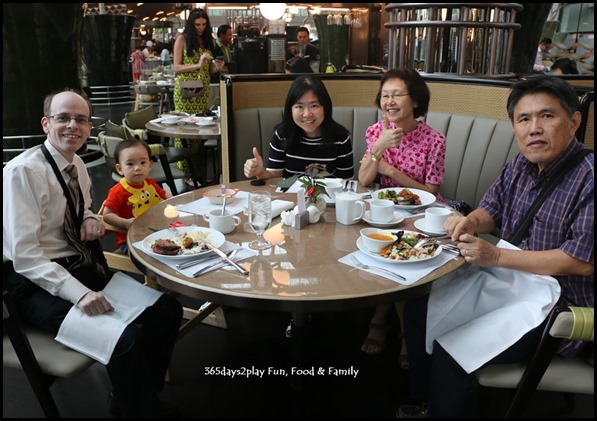 Today, the story will be about the recently revamped RISE Restaurant buffet that we visited to celebrate my mother's birthday. Oh this is not a media invite, if you were wondering. If you've been to the previous iteration of RISE, you'll realise from the pictures that the decor has all changed. The restaurant looks even more spacious now, thanks to a better seating layout. Yet despite the size, many tables are round booth seats, so you feel cosy and cocooned off from the rest of the restaurant. You will also see hues of emerald blue, jade green, light ash timber and bronze for a touch of elegance. Spend some time to look at the hand-made tiles on the buffet counter facades, which pays homage to Southeast Asian culture.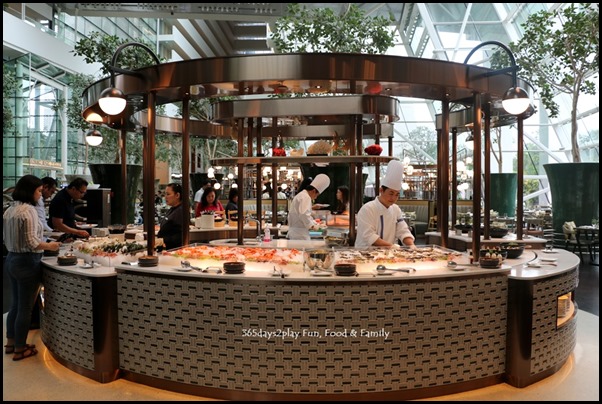 A total of 8 open-concept kitchens, with "live cooking stations" so more food can be served up fresh.