The Partner was privileged to be able to get free tickets to visit the Marina Bay Sands SkyPark just after it opened on Thursday. It is called a SkyPark, but at this point in time, the park portion of the SkyPark (which supposedly has landscaped gardens home to 250 trees and 650 plants) and the restaurants are not open. The restaurants are slated to open only in the 3rd quarter of 2010.
Still, it was worth the visit for the bragging rights and the 360 degree totally unblocked views of Singapore. It is probably one of the very few places in Singapore where you can get a 360 degree view, unless you have regular access to some tall building's roof top. Even views from the flyer or the tall office buildings will be blocked at certain angles.
There is one way to avoid paying for the $20 ticket, and that is to be a guest at the Marina Bay Sands hotel. Then you can gain access to the SkyPark when you take a dip at the infamous 150m infinity swimming pool, the world's largest outdoor pool at that height. I can't imagine swimming in that pool, it looks so scary!
The best time to visit the SkyPark is undoubtedly in the evening. Then you can catch both the daylight as well as night time views of the Singapore skyline, and maybe even the sunset. Too bad they only open at 10am, or it would be a nice place to catch the sunrise as well.
Scroll down for pictures of the Marina Bay Sands SkyPark, Infinity Pool and Singapore Skyline.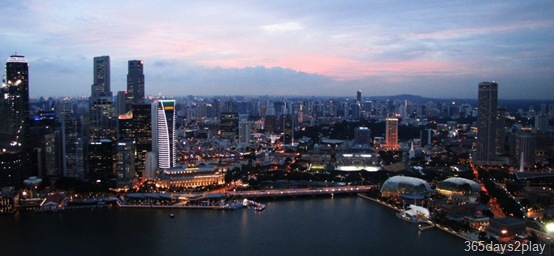 View of the Singapore River, Shenton Way, Esplanade etc from the SkyPark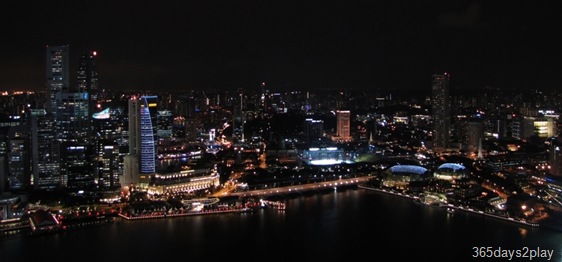 Night view of the Singapore River, Shenton Way, Esplanade etc from the SkyPark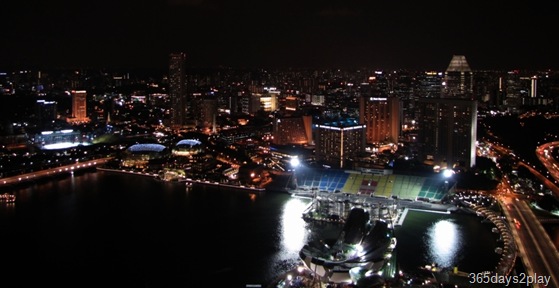 View of the Marina Bay area and beyond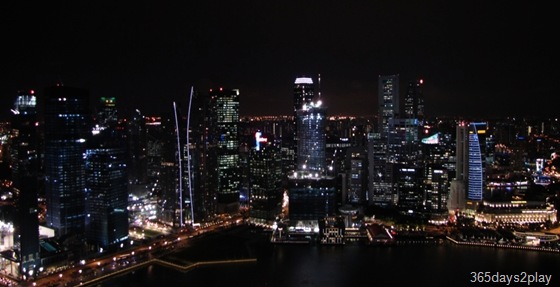 View of the Shenton Way and Tanjong Pagar area and beyond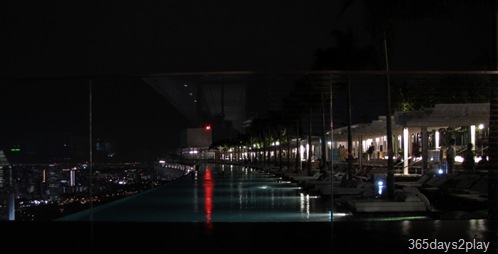 The infinity pool at Marina Bay Sands Singapore. This must be a dream come true for lap swimmers! 150 metres! That's longer than an Olympic-sized pool!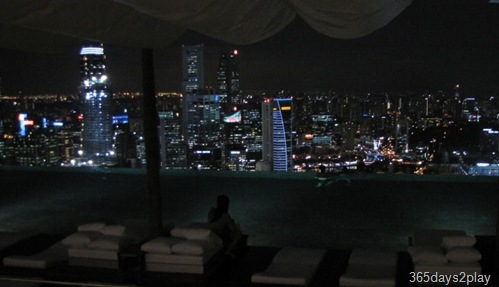 The $20 ticket allows you to perv at the swimmers. It must be really romantic to take a dip with your beloved so high up. This must be one of the few hotel pools in the world with such an amazing view.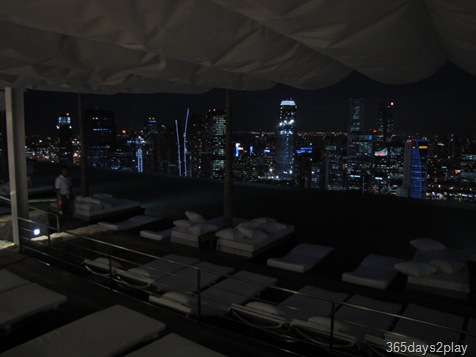 Yes that black stretch is the pool!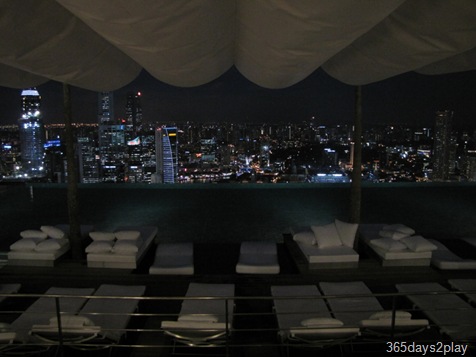 Marina Bay Sands photo of the infinity pool in the day time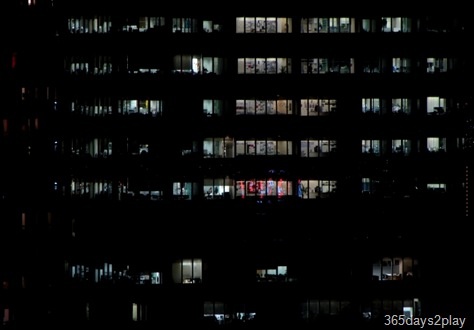 So it's proven! There are people working late and it's not just the cleaners…

View of the Marina Bay Golf Course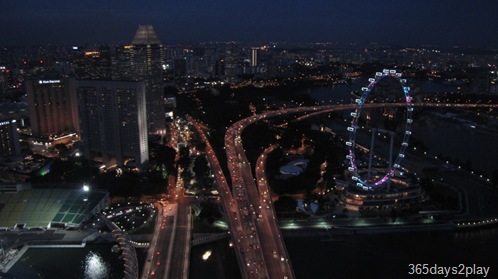 Does the Singapore Flyer look slanted to you? It looks like it is going to topple over!
Marina Bay Sands Singapore
10 Bayfront Avenue, Singapore 018956
Tel : +65 6688 8868
http://www.marinabaysands.com