It's always a little tough to take pictures of the food during a Chinese wedding dinner because there are 9 other hungry diners all eager to earn back the Ang Pow money they gave away. With them staring at you and giving you the evil eye, getting a shot of the entire dish intact, without an arm or a spoon in the way is quite a feat!
I like attending weddings. Contrary to some other people I know of, I do enjoy the food very much. These are dishes I would not normally order on my own, so I treat wedding dinners as a grand restaurant dining experience. It's also nice to see the wedding couple's photo album, especially if they've had their shots taken in exotic locales. I've even heard of couples that book a tour package overseas, and at every stop, instead of visiting the sights like the other tourists, they get their wedding photos taken. That is so cool, but imagine the hassle of having to dress up every single day for 5 — 10 days?!?!
Here are some photos I snapped during my cousin's wedding at Mandarin Oriental Singapore. I totally missed out the baby abalone dish, probably because I myself was too engrossed in trying to fight for the largest piece! I loved the dishes that my cousin chose, some of them were quite unique in that I've never seen them being served before in a Chinese wedding.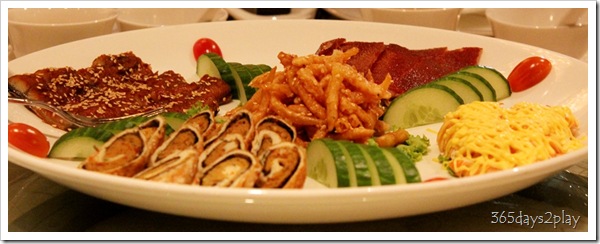 Combination Platter — My perennial favourite has to be the crispy pork skin. Nothing like crispy fats to whet your appetite! I also loved the crispy silver fish!
Shark Fin double boiled with chicken and conpoy — I am not one of those people who would abstain from having the shark's fin soup. My reason is, the shark is already dead. Not eating it would be a greater waste of its life. If we want to stop the killing, let's not kid ourselves that we are doing a big deal by abstaining. The Partner has been abstaining from eating Shark's Fin for the last 10 years. Did any of his friends change their actions because of this? NO.
If you want to stop the killing, let's see some major action, such as starting a campaign, or writing letters to the government or something. Do something that is more visible and impactful than just simple abstaining, which is in my opinion, a lazy way of kidding yourself that you did something good.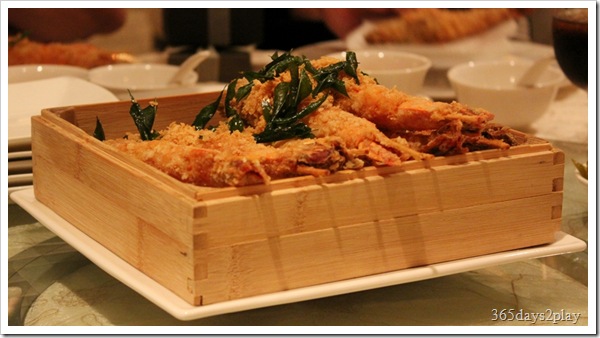 King Prawns — Nicely presented, and tasted really good. The prawns were still piping hot when served.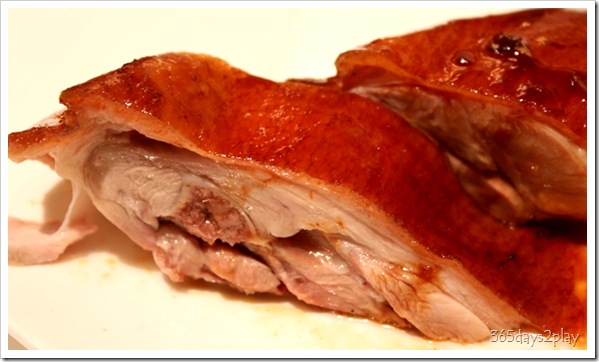 Crispy Roasted Duck — The house sauce paired very well with the duck, which was moist and succulent.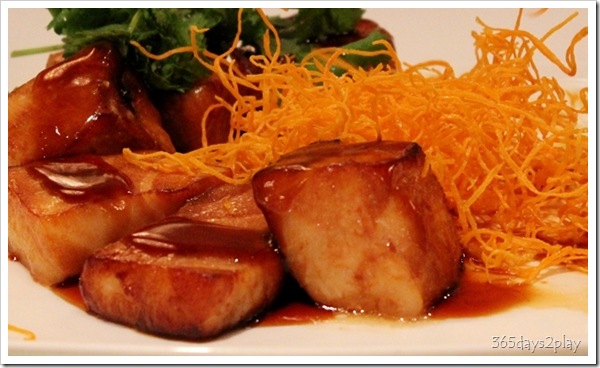 Fillet of Cod — Man how did my cousin know I love cod??? This is not the usual type of fish served during weddings, which I normally dislike.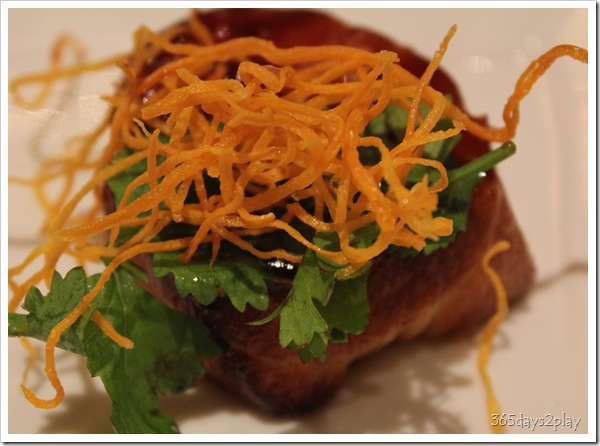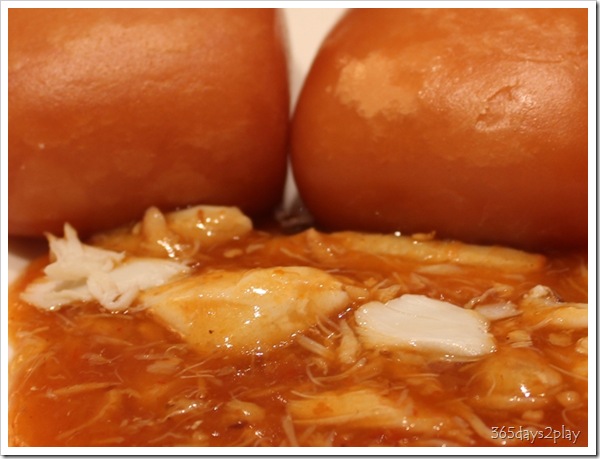 Mantou with Crab — Instead of the usual fried rice or Ee Foo noodles that are served at this stage, we were presented with crispy mantou buns. I think I ran out of adjectives to describe how wonderful this dish was. Mantous are always a good conveyor of sauce. Look at the chunks of crab meat!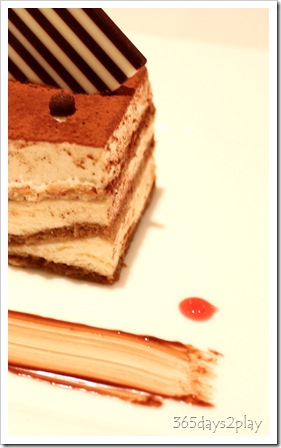 Tiramisu — Lastly, the dessert. Thank god it wasn't the icky sticky Or Nee (yam paste), which I find to be too cheapo for a wedding.
Well, it was a wonderful dinner. Congratulations to my cousin on finally getting married. As you can see, he is a modern man with modern tastes!