When I first saw the name "Strangers' Reunion", I did a double take. But times have changed. Strangers' Reunion is hardly strange when you compare that to Chye Seng Huat Hardware, which is neither a hardware store or related to Chye Seng Huat, whoever he may be. I wonder if he's still alive actually. And just in case you were wondering, Chye Seng Huat Hardware is a cafe, opened by the people of Papa Palheta! They're closing their Hooper Road store, so you can only catch them at Tyrwhitt Road. Woe betide all those living in the Bukit Timah area.
Strangers' Reunion is very small! Be prepared to SQUEEZE'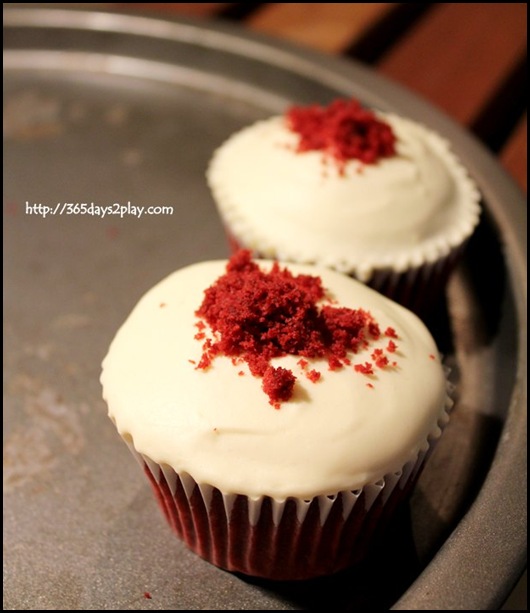 I didn't eat this, but I took a picture of it because I thought it was so eye catching and pretty! It's amazing how people can wolf down cakes made of beetroot yet they can't imagine drinking beetroot juice. For the record, I LOVE beetroot juice, and I would highly recommend it to everyone for its health properties.