When I first saw the name "Strangers' Reunion", I did a double take. But times have changed. Strangers' Reunion is hardly strange when you compare that to Chye Seng Huat Hardware, which is neither a hardware store or related to Chye Seng Huat, whoever he may be. I wonder if he's still alive actually. And just in case you were wondering, Chye Seng Huat Hardware is a cafe, opened by the people of Papa Palheta! They're closing their Hooper Road store, so you can only catch them at Tyrwhitt Road. Woe betide all those living in the Bukit Timah area.
Strangers' Reunion is very small! Be prepared to SQUEEZE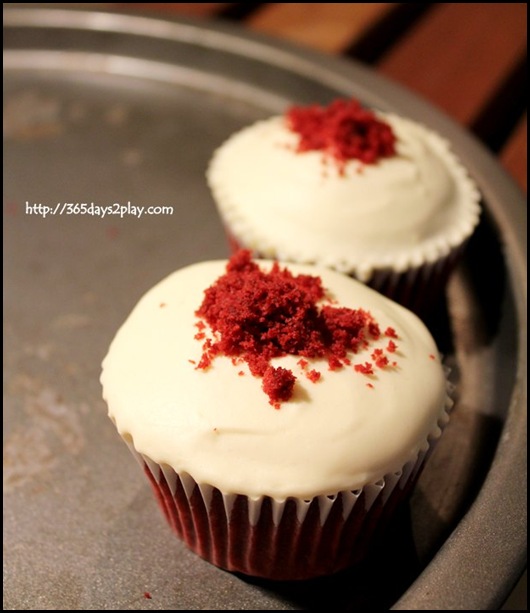 I didn't eat this, but I took a picture of it because I thought it was so eye catching and pretty! It's amazing how people can wolf down cakes made of beetroot yet they can't imagine drinking beetroot juice. For the record, I LOVE beetroot juice, and I would highly recommend it to everyone for its health properties.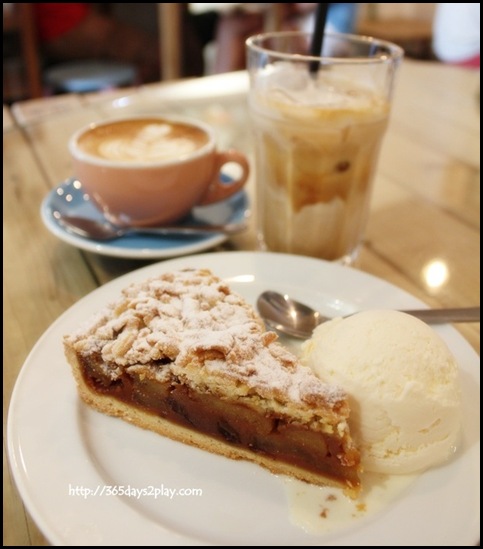 Apple Crumble with Ice Cream
This was very good. The vanilla ice cream was superb, so creamy and smooth. Went really well with the apple crumble that had a little spice to it.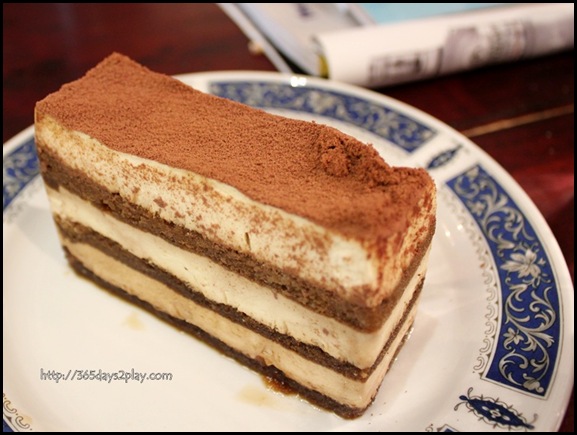 The Tiramisu was okay. I would prefer Tiramisus with a heavier alcohol taste, and I do like Tiramisus that are almost literally dripping with alcohol. This one has a very moderate flavour.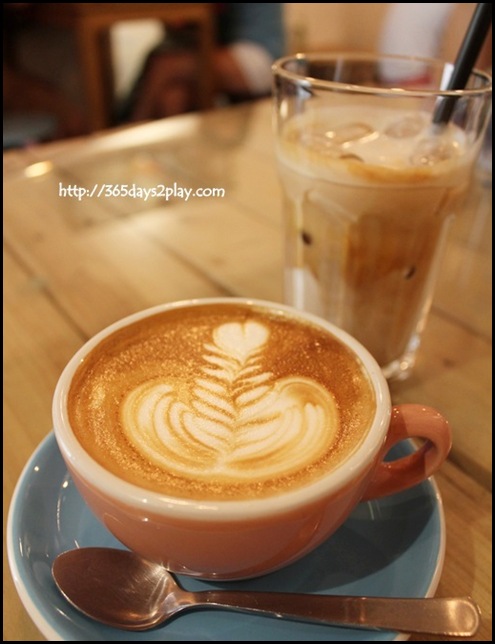 Cafe latte both iced version and hot version were up to standard. I expected no less since the barista is two-time Singapore National Barista Championship winner Ryan Tan. He used to work at Papa Palheta.
BUTTTTT, having said all this, I still think Highlander's coffee is just a notch better. Highlander's just has the right oomph for me, and a smoother taste too.
In addition to coffee and cakes, Strangers' Reunion do sandwiches and even pizzas.
Strangers' Reunion
37 Kampong Bahru Road, Singapore, Singapore 169356
Mon: 9:00 am – 10:00 pm
Wed – Sun: 9:00 am