Over the weekend, I made it over to the newly opened Broun Cafe. It seems that they opened a few months back, then decided to change their concept. So they closed to renovate, and are opened again once more.
At this point in time, the menu is pretty limited. You can check out their menu selections at their website. For dessert, they only had chocolate brownie and apple crumble available yesterday, which was a disappointment to the Partner who had set his heart on the country carrot cake.
Broun Cafe is still in the midst of tweaking its recipes. The wait staff came over to seek our feedback on every single item ordered. In a month or so, they also expect to increase their menu offerings. Broun cafe prides itself on serving only "healthy food" that is not deep-fried and has a home-cooked flavour.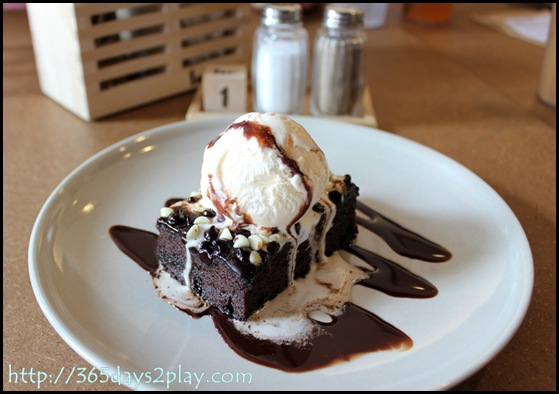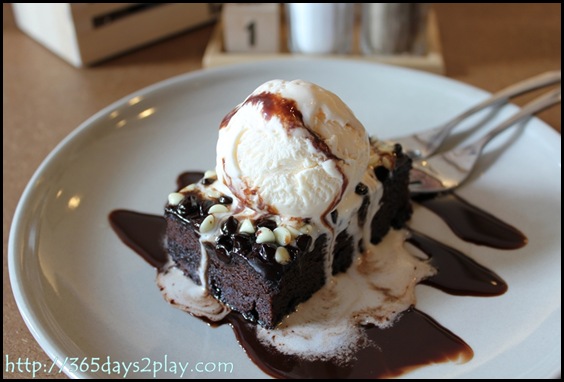 Brownie with Ice cream $6 — This was quite good. The ice cream was perfect when combined with the piping hot brownie. The taste of the ice cream wasn't that particularly appealing when eaten on its own. When slurped up with morsels of brownie, the brownie became a creamy chocolatey and oozy mouthful of goodness.
I later found out that the ingredients used are low-fat, which kind of explains the lack of richness of the ice-cream. Thankfully, the brownie didn't taste low fat.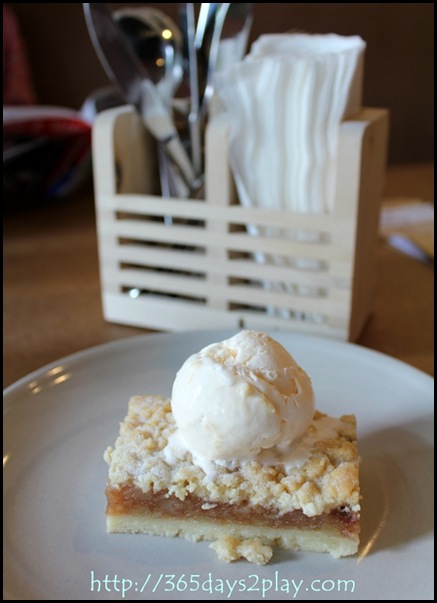 Grandma's apple crumble with ice-cream $4.50 — Quite small for a slice of apple crumble. I didn't like the soft and mushy texture of the apple crumble. It was as if the apple crumble hadn't been baked long enough. Even though it didn't taste raw, I had a momentary fear that the ingredients were still half raw.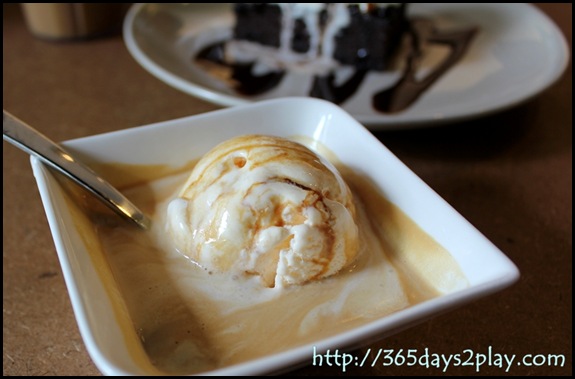 Affogato $5 — Shot of expresso over a scoop of vanilla ice-cream. My parents had this and proclaimed that it was DAMN GOOD. The whole thing disappeared in under 2 minutes. Interesting serving concept, normally affogatos are served in coffee cups.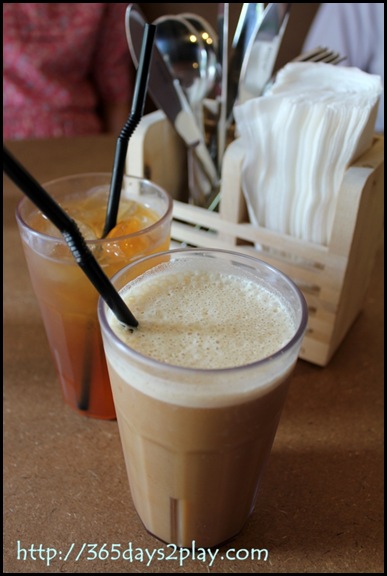 Homemade Ice Lemon Tea $2 — Cheapest drink in the house, tastes quite good.
Ice-Shaken Kopi Broun $4.50 — Basically expresso coffee sweetened with condensed milk instead of normal milk and sugar, to give an old-school kick. Unfortunately, the kick missed the ball, and I thought the drink was average at best. The coffee tasted strong and bitter yet somehow the drink still tasted diluted.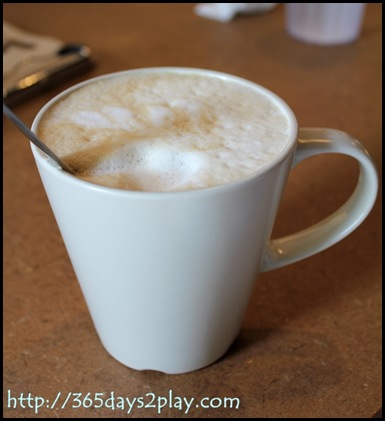 Latte $5 — Normal latte.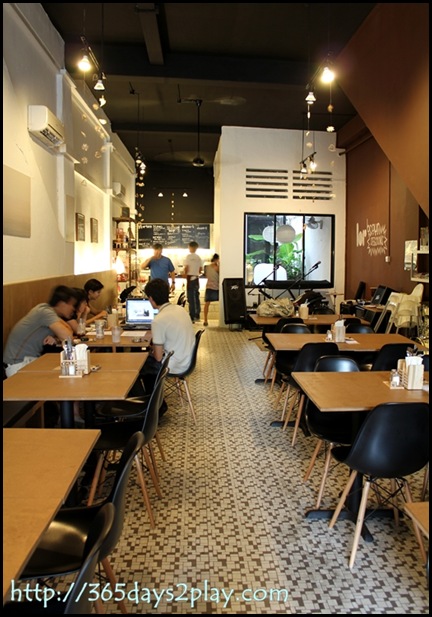 Broun Cafe
Location: 36 North Canal Road, Singapore 059292
Hours :
Mon — Tues: 11:00 am-3:30 pm
Wed — Thurs: 11:00 am-9:30 pm
Fri — Sat: 11:00 am-11:00 pm