Last year, I visited Johor Bahru for the first time in many years. It was a trip unlike any other because my friend brought us around like a local. We got to check out a popular bah kut teh eatery, 2 Instagrammable cafes and even had time for a cheap massage by Singapore's standards! You can read more about my day trip to Johor Bahru via public transport here. But for this post, I thought I should write more about Kedai Bak Kut Teh Hin Hock, which is worth trying if you ever visit JB.
The interesting thing about this place despite their name is that they are also very famous for their steamed fish. In fact, the Grab Driver who drove us, knew about the steamed fish but not the Bah Kut Teh. Another interesting point is that most of their dishes are steamed or boiled, eg the veggies.
Here's a video of lunch hour on a weekday at Kedai Bak Kut Teh Hin Hock. Check out that enormous package of herbs that was dunked into the BKT broth.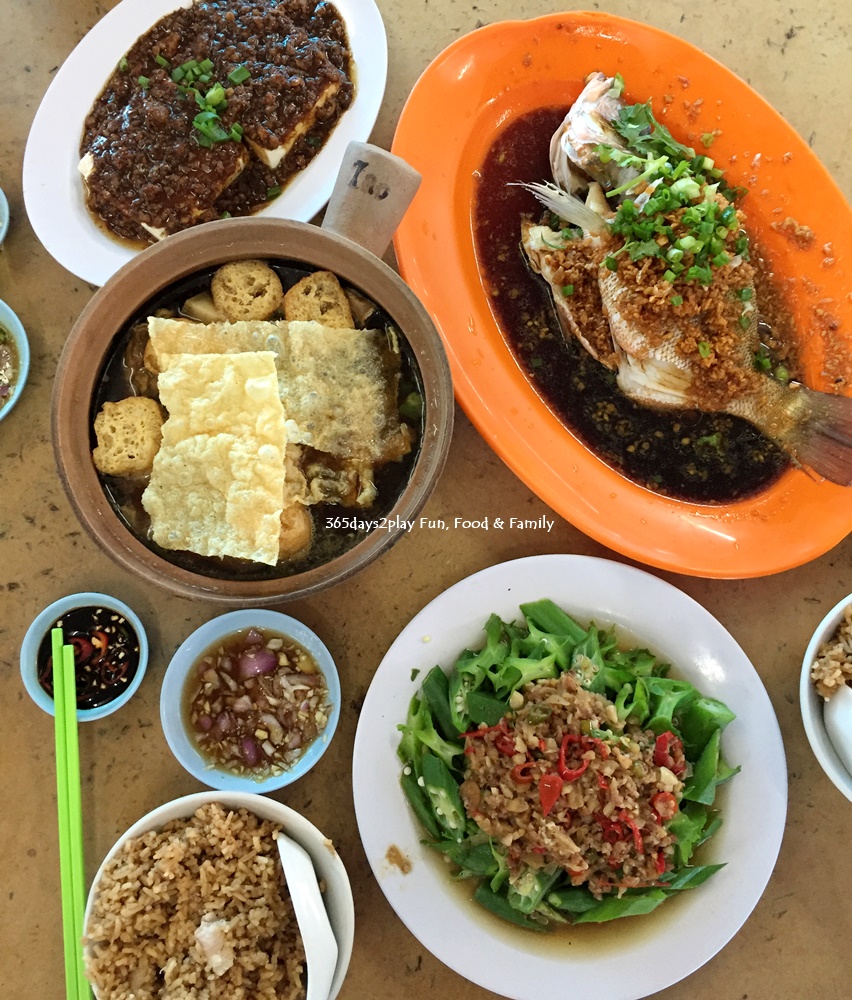 We left the ordering entirely to my friend and so this is what we had for lunch that day. As is quite common in most Bah Kut Teh outlets in Johor Bahru, the Bah Kut Teh tends to be quite heavy on the herbal flavour, as opposed to the more peppery kind that you might be more familiar with.  The Bah Kut Teh tastes good, especially when you first try it because of the intense flavours. But I must admit it does get slightly overwhelming after a while, especially if you are trying to drink the soup.