Opened less than a year ago in 2014, TAO Seafood Asia may be the new kid on the block relatively speaking, but its roots go much further back. 67 yr old head chef Lee Tong Kuon is the former executive chef and co-owner of the Thai Village Holdings Ltd which he opened back in 1991 with his brother. Chef Lee now helms TAO Seafood Asia as head chef in the restaurant created and managed by his son Adrian Lee.
TAO Seafood Asia enjoys an envious location at Asia Square, when it comes to corporate lunches and dinners, as it's right smack in the heart of the CBD. CitiBank, DBS Bank and even the Singapore Exchange are but a stone's throw away. Easier to convince your boss to hold the department CNY lunch here if the boss only needs to walk for 5 minutes.
To pay tribute to his teacher and mentor, chef Preecha Jangsombatsiri (Ping), and his culinary roots, chef Lee Tong Kuon and his team have set the stage to bring Yaowarat (name of Bangkok's Chinatown) to its army of Thai-Teochew loyalists in Singapore with five of Yaowarat's lunar new year classics with a TAO spin.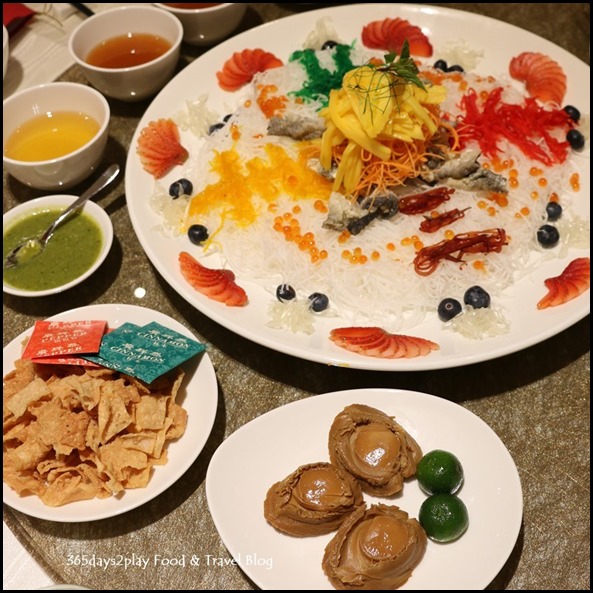 TAO Supreme Prosperity Yu Sheng $128++
As with many of the Chinese New Year dishes at TAO Seafood Asia, there is an element of Thai even in the Yu Sheng, with the use of ingredients such as Thai basil leaves, crispy deep-fried fish skin as well as the use of mango slices. In fact, this Yu Sheng boasts a hefty 18 different ingredients and is probably the only one where fruits play a significant role.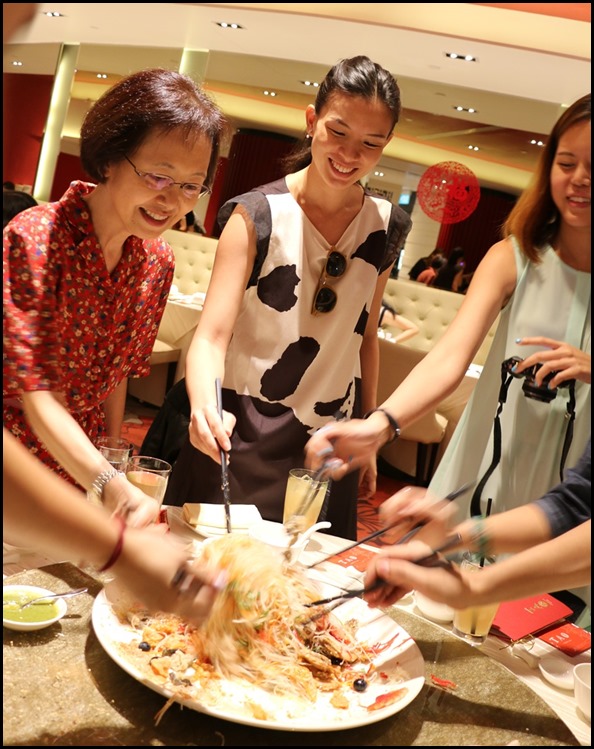 Lo hei, the perfect way to break the ice even in the most sombre of meals. The inner child in us emerges as we try to toss the yu sheng higher than the person next to us.