It seems like the turkey has hardly been stuffed before one needs to contemplate a fitting way to end the year with a blast. The truth of the matter is that I'm always quite shocked to discover (after Christmas) that the New Year is but 7 days away.
Well, what to do for New Year's Eve has been put on the front burner after I received this invitation to sample Salt Grill & Sky Bar's New Year's Eve menu. And should I call it New Year Eve 2014, or New Year Eve 2015? December 31 is undoubtedly still in 2014, but put another way, it is also the eve of the new year of 2015! You tell me the answer.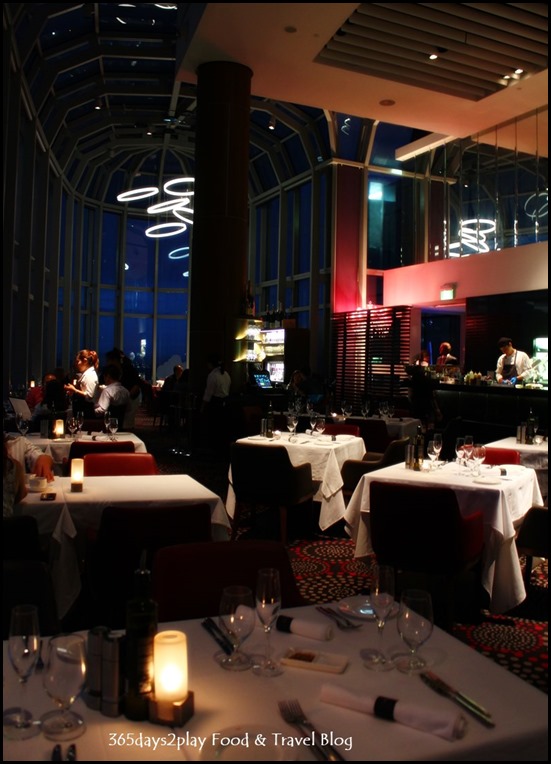 I love dining at Salt Grill & Sky Bar. If you've been there, you'd know that the view is fantastic. You can see out for miles and miles, and some how, it feels like Singapore has fewer high rise buildings than I would have thought. Singapore boasts quite a number of roof top / sky high restaurants, but many are in the financial district. So, another thing that Salt Grill has going for it is its convenience, being perched 50 storeys above the ION Orchard shopping mall. This is probably why they've come up with a brunch menu as well as an afternoon tea service, to cater to the ladies of leisure (or aspiring ones) who may feel peckish after a spot of shopping. The private room, perched one level higher is also the spot for many a business dinner, as was the case the last 2 times I was there.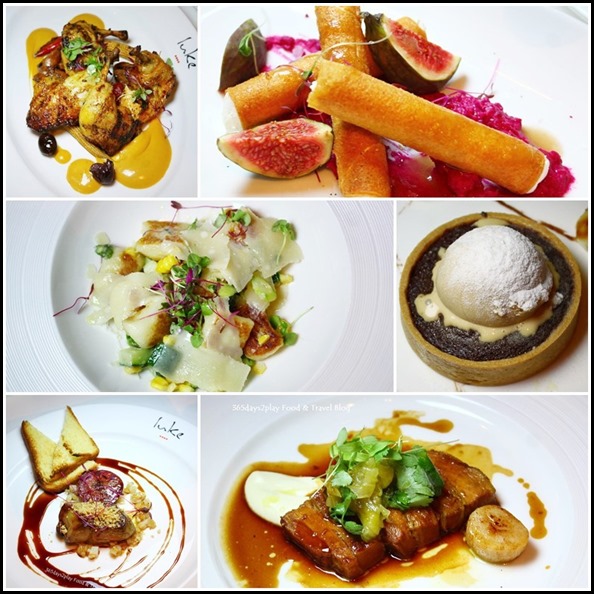 Anyway, after arriving for dinner, I was promptly told that I would be sampling ALL the dishes on New Year's Eve 2014/2015 menu. No problem! I had just spent 1 hour at the Takashimaya Trim Shop jostling with the other early bird Christmas shoppers so I had dutifully worked up an appetite. As always, you will be greeted with a welcome soup, in the form of a coconut broth with Sydney spice served in a shot glass. It tastes exactly as its name suggests, and not only warms you up but whets your appetite in anticipation of what's in store.