It's been a long time since I've been to Chijmes. To think that at one point in time, because my office was so nearby, we would visit the restaurants at Chijmes at least a few times a month! The 3 restaurants we patronised the most at Chijmes were Hog's Breath, Lei Garden and Sun Dining. For some reason, we would never visit the restaurants in the Courtyard. What a pity, because I now know that quite a few of them offer good lunch promotions!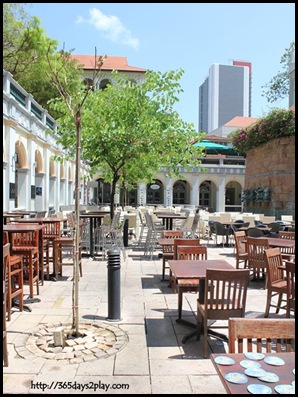 If not for the tall building in the distance, wouldn't this make you think of some courtyard in France or Italy?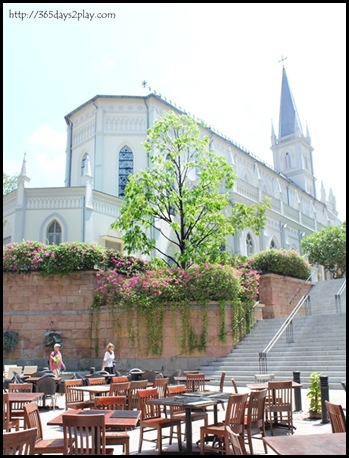 You may have seen the Chijmes Church from the front, but have you seen it from this angle?
Bobby's Taproom.Grill.Bar has been at Chijmes for the longest time. In fact, this was one of the 1st restaurants I reviewed when I first started my blog! They now also have another outlet at Cuppage Centre. This time round, I was invited to Bobby's along with Hazel and Grace.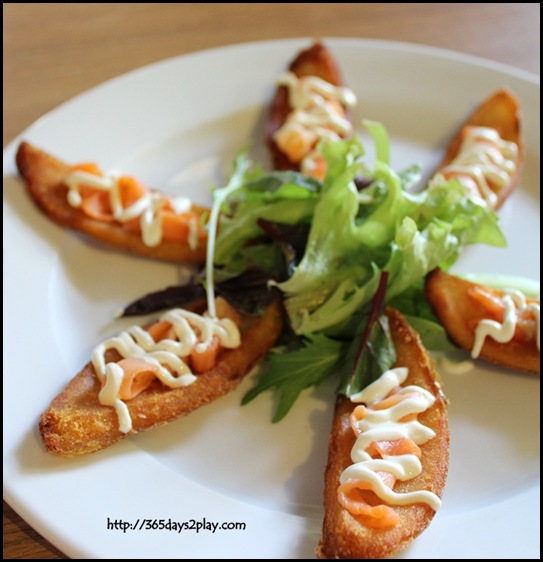 Crunchy Potato with Smoked Salmon $18
To start off the lunch, we had some crunchy potato shells with smoked salmon. They looked so pretty on the plate they were almost too irresistible to eat. Turns out that these potato skins aren't all that crunchy after all. They might have been, if it were just the skins only, but because the sliver of potato flesh that is next to the skin is also served, these tasted more like wedges than potato skins. I liked the smoked salmon that goes with the potato but I think the chef was a little heavy handed on the mayonnaise.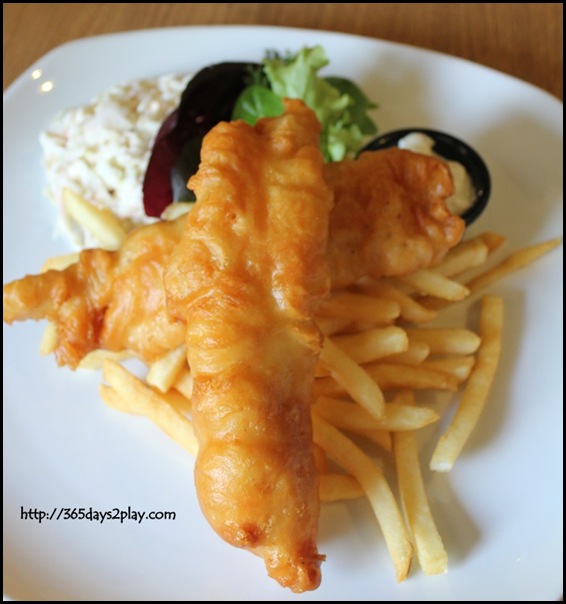 Fish & Chips with sides of fries and coleslaw $24