[Media Invite]
Fans of Edge will be glad to know that the dinner buffet has been revamped and now boasts the following additions:
Double boiled soups station – 8 classic double-boiled soups will be available on rotation daily (Ginseng Chicken Soup, Lotus Root with Cuttlefish Pork Bone, Apple-Pear Pork Soup with Bitter and Sweet Almonds etc)
Theatrical display of Teh Tarik and Cendol with Durian Ice Cream
Enhanced seafood station – You can now DIY your own seafood in a cup
New Amuse Bouche – Truffle Scented Green Soba, Udon with Goma Dressing and Unagi with Confit Potato
I think the double-boiled soups and Teh Tarik in particular would appeal to the older generation, so if you are looking for a dinner buffet venue for multi-generational families, this might just be the place.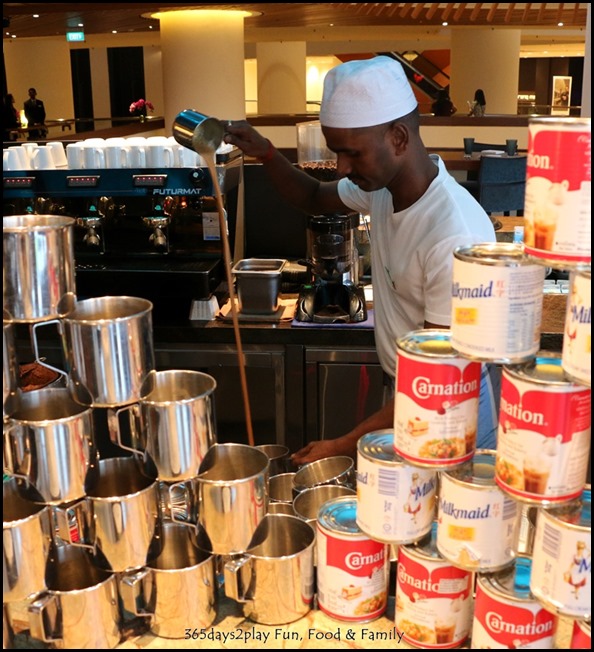 That is not to say that the younger generation would not like this. I bet you many with Instagrams will be flocking to this teh tarik station for a shot of this. Erm yours truly included, in fact it was my 1st pit stop.