[Media Invite]
Fans of Edge will be glad to know that the dinner buffet has been revamped and now boasts the following additions:
Double boiled soups station — 8 classic double-boiled soups will be available on rotation daily (Ginseng Chicken Soup, Lotus Root with Cuttlefish Pork Bone, Apple-Pear Pork Soup with Bitter and Sweet Almonds etc)
Theatrical display of Teh Tarik and Cendol with Durian Ice Cream
Enhanced seafood station — You can now DIY your own seafood in a cup
New Amuse Bouche — Truffle Scented Green Soba, Udon with Goma Dressing and Unagi with Confit Potato
I think the double-boiled soups and Teh Tarik in particular would appeal to the older generation, so if you are looking for a dinner buffet venue for multi-generational families, this might just be the place.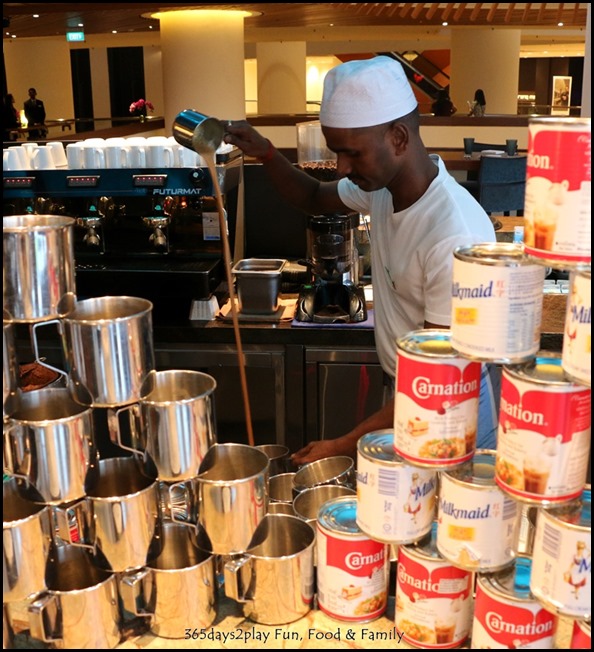 That is not to say that the younger generation would not like this. I bet you many with Instagrams will be flocking to this teh tarik station for a shot of this. Erm yours truly included, in fact it was my 1st pit stop.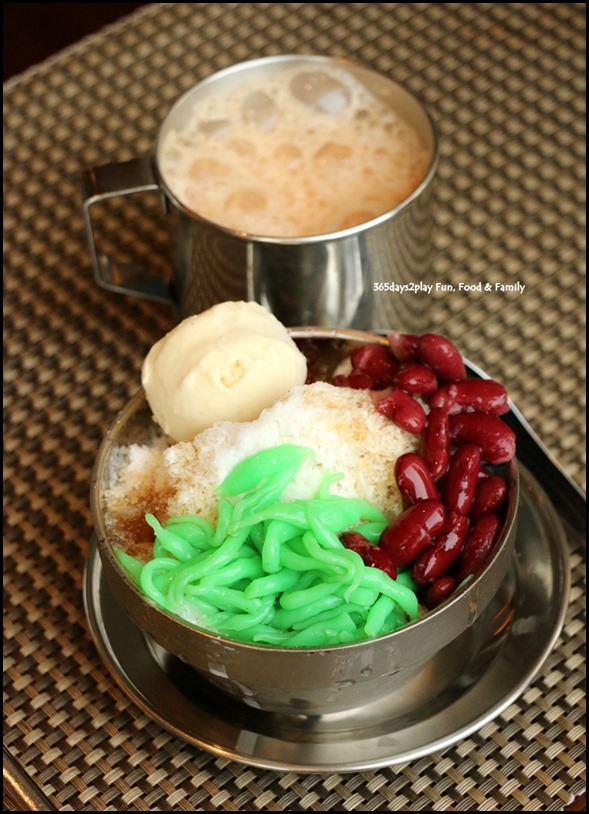 Decadent chendol with a scoop of durian ice cream here. Kidney beans are used instead of red beans. What's your take? Do you prefer kidney beans or red beans for your chendol?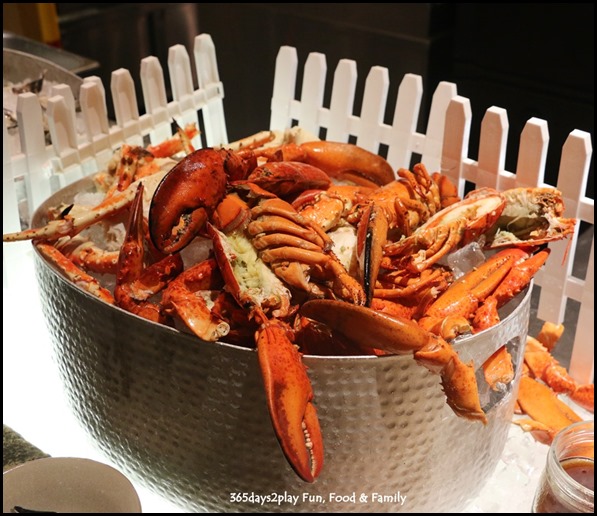 Wednesdays and Thursdays are "seafood nights", so if you want unlimited servings of boston lobsters and seasonal oysters, amongst other seafood highlights, you know when to come. It's $10 extra though, as compared to Monday and Tuesday, but I'd say well worth the additional dollars.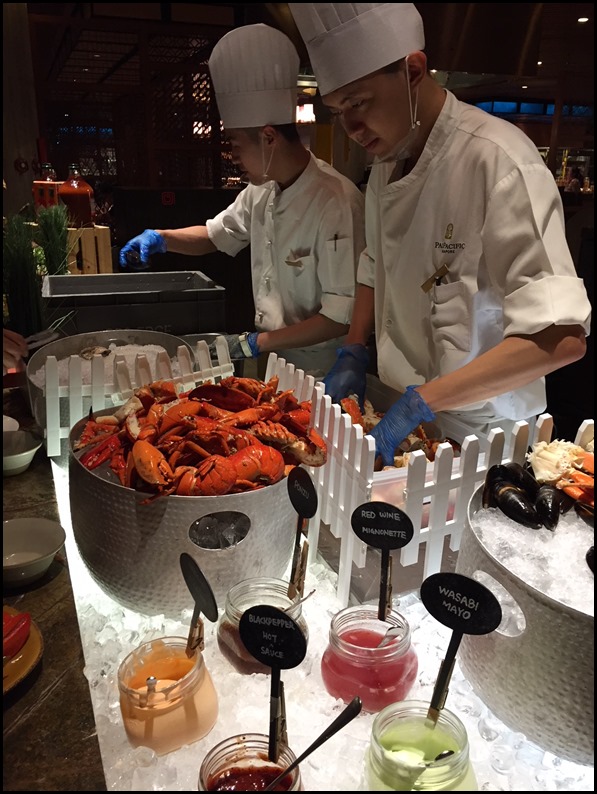 The food is very fresh and when I was there, the chefs were shucking the oysters right in front of us.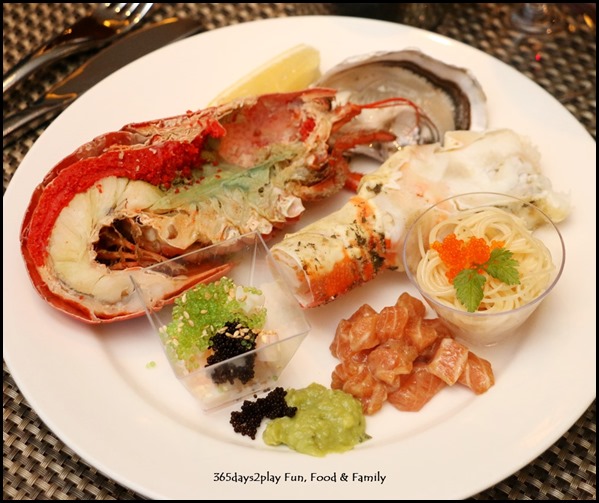 I seldom go back for seconds for crustaceans, as I find them fiddly to handle, plus there's so much more of the buffet to sample. But for this buffet, I found myself going back for seconds. Check out my seafood in a cup, and seafood on a plate when I got too lazy to put it in the cup!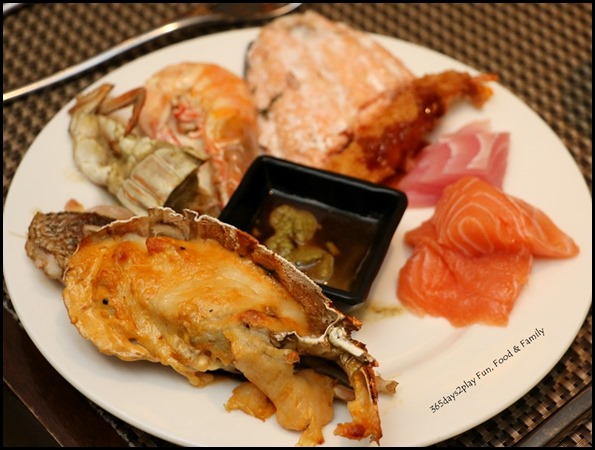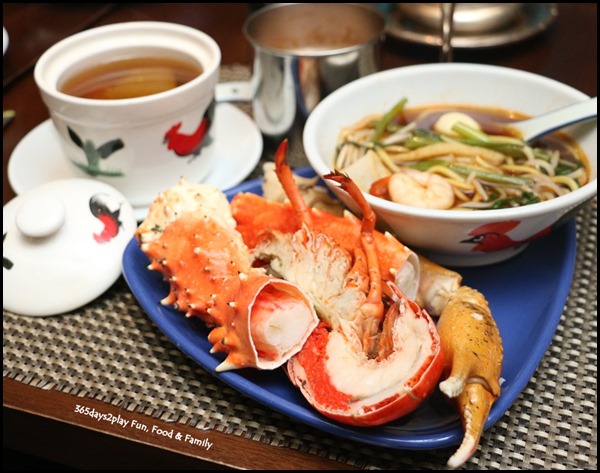 More crustaceans, plus the double-boiled soup on the left.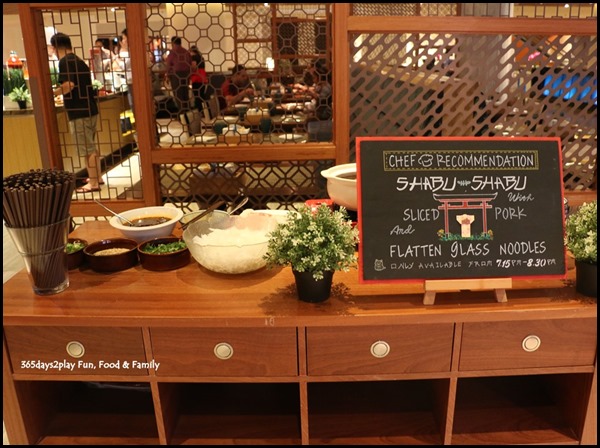 To keep you on your toes, there's also a live station available for a limited time only.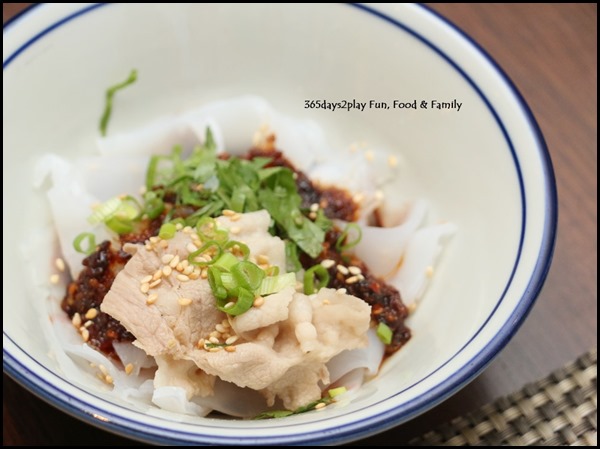 Shabu shabu with sliced pork and flattened noodles. The flattened noodles were a bit too thick for my liking.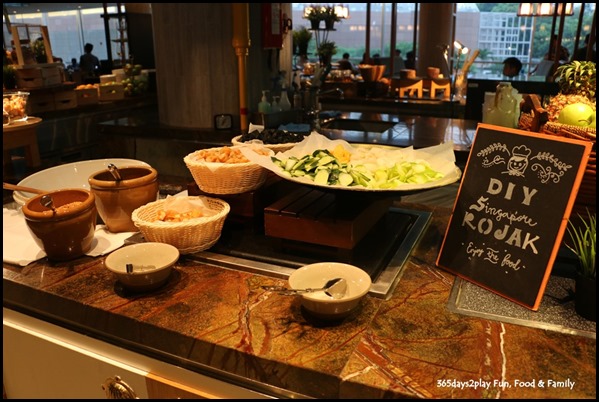 Have you ever had rojak where your favourite ingredients in the rojak are never enough? For me that's the fried youtiao (dough fritter), so for once you can finally go wild with the ingredients!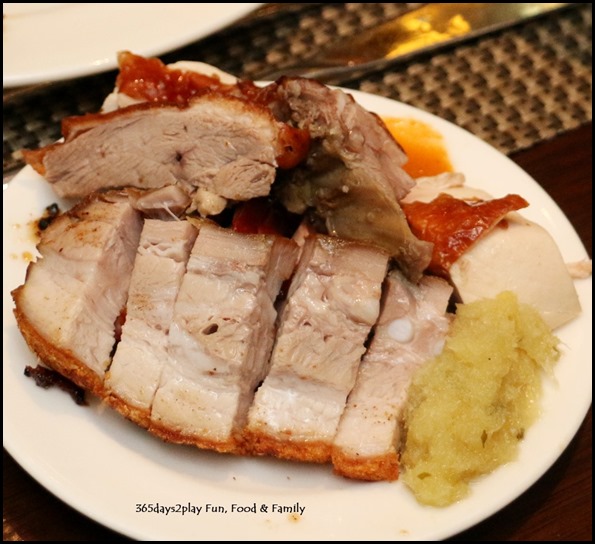 My dining companion came back all smiles with this plate of roast meats.
Oh btw, if you want to seriously indulge, you have to check out the Edge Restaurant's Theatrical Sunday Champagne Brunch Extravaganza. With a name like that, you know that it's going to be one amazing brunch!
---
Add me on Facebook, Instagram and Twitter if you want to be kept up to date with the latest happenings in the food and lifestyle scene in Singapore!
Reviews of other restaurants at Pan Pacific Singapore
---
Edge at Pan Pacific Singapore
7 Raffles Boulevard, Marina Square Singapore 039595 (3rd Floor)
Tel : +65 6826 8240
Email : dining.ppsin@panpacific.com
Website : https://www.panpacific.com/en/hotels-and-resorts/pp-marina/dining/edge.html
Opening Hours
Breakfast (daily) – 6.00am to 10.30am
Lunch (Monday to Saturday) – 12.00pm to 2.30pm
Sunday Champagne Brunch – 12.00pm to 3.30pm
Dinner – 6.30pm to 10.30pm