Although I've visited Zafferano a couple of times prior to this media tasting session, I couldn't resist the opportunity when it presented itself again. I had a good experience on both occasions:  the beautifully presented and tasty food, the service, the ambience, and of course the views. And surprisingly, the menu is not as expensive as you would think. Glad to report that Zafferano has maintained its consistency, and still deserves the positive review after my 3rd visit.
The experience begins once you step into the elevator that will take you up 240 metres above ground to the top floor of Ocean Financial Centre. You have to walk past the open plan kitchen showcasing chefs hard at work before you reach the dining area that boasts an eye-catching central bar counter. We snagged the booth seats at the corner this time round, which cocooned us comfortably from the rest of the world. Zafferano's head chef Marco Guccio is renowned for creating dishes incorporating elements from both Southern and Northern Italian food cultures, and we were there to sample his unique style of cooking.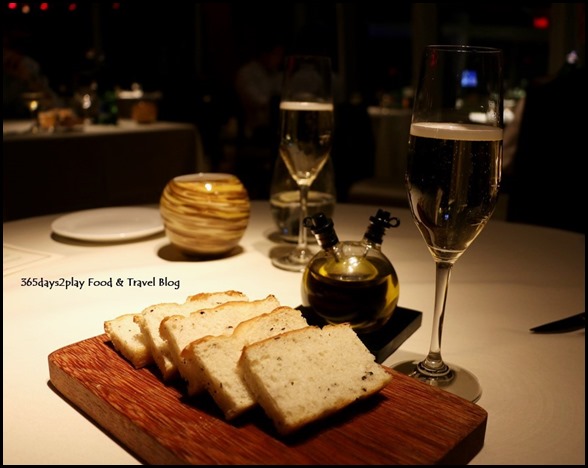 First up, some champagne and complimentary bread to set the mood.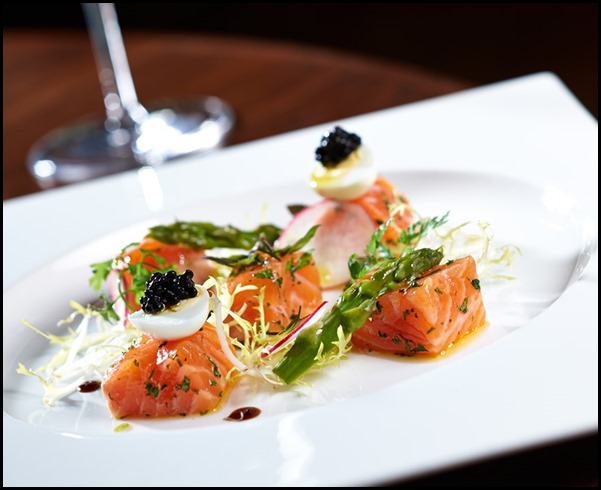 Marinated Scottish salmon, green asparagus, red radish, trout roe