Took the day off on Monday and decided to go cafe hopping with the Partner and my mother. I realise it was a hilariously botched up attempt, definition-wise, because in the entire afternoon that we were out, the combined total of caffeinated drinks we consumed was a grand total of ONE! And it wasn't even a deliberately ordered coffee, it was one that came with the meal that we ordered. But then again, cafe hopping is whatever you want it to be, and we had a swell time (while my colleagues were hard at work in the office).
Our first stop was to My Awesome Cafe. As two out of three of us are very fussy with our food (not going to mention who), I had to make sure that the cafe we were going to had a broad menu. Can't be going to the cafes that only serve mainly cakes and pastries, and My Awesome Cafe fits the bill. Love it when I am in the CBD area on a weekday, it's actually a lovely place to be, if you don't have to be stuck in one of the offices nearby. Many hole in the wall eateries, thanks to the history of the area. Also, many of the cafes and eateries here are closed during the weekend, so your best bet is to come on a weekday.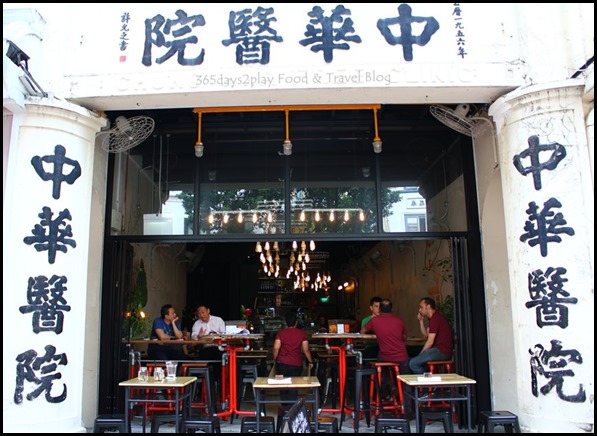 This used to be Chung Hwa Free Clinic. Clinic is long gone but the new owners decided to keep the facade. Wonder if URA has stipulated it to be so?
I partly chose My Awesome Cafe because I wanted to see what the fuss was. You may have heard of horror stories of really bad service here, but when we were there, the service rendered by the cute young waiters was positive. They were friendly and looked happy to be working there. And I suppose since we were there around 2pm which is after the peak period, they didn't look frenzied like what you often see on the weekends.
You can get salads, sandwiches and filled croissants here. The only eggs you'll find are scrambled eggs or boiled eggs, so don't be expecting eggs benedicts here. I hadn't had scrambled eggs in a fairly long time because they are quite often either a hit or a miss for me, so I prefer sunny-side-up or poached. I was almost going to order the duck rillette sandwich but I decided to give the scrambled egg, Parma ham and cheese croissant a try.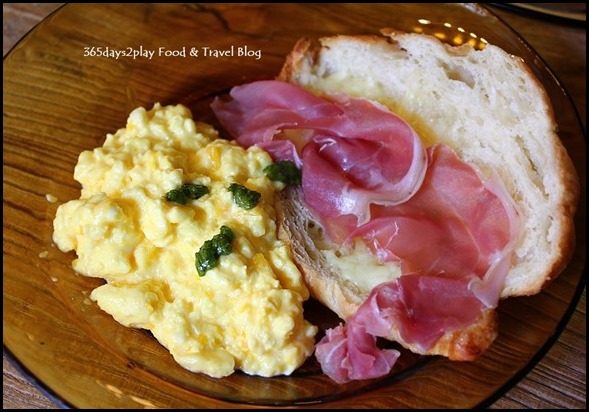 Scrambled Eggs, Parma Ham and Cheese Croissant $9.50
This was what I ordered and I totally had no regrets. The croissant was fragrant and buttery tasting, slightly crisp on the outside while being fluffy inside. It didn't leave a greasy aftertaste, which is what you often get for badly made croissants or those made with margarine. Love the Parma ham and cheese combination. The croissant was absolutely delicious with just those 2 ingredients, but imagine having the scrambled eggs at the side, even more heavenly! If you're not sure what to order, order this!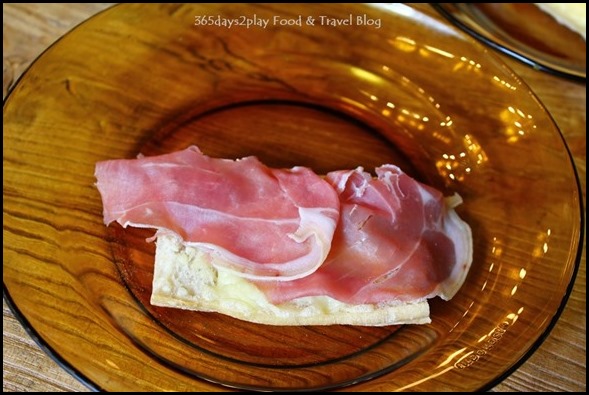 Parma Ham and Cheese on Bread $8
There are other permutations to the croissant fillings, such as normal ham and cheese or smoked salmon, or avocado and tomato. And you can choose bread instead of croissant. My mother ordered the Parma Ham and Cheese on bread instead of croissant. As you can see, without the scrambled eggs on the side, the dish looks a bit empty. The $1.50 extra is well worth the price. So, if you're ordering the croissant or bread with lesser fillings than the one I ordered, be aware that it's just a snack sized portion.
My mother has a phobia of scrambled eggs because of a bad experience in the USA more than a decade ago where every hotel breakfast would comprise of this overly buttery scrambled eggs. Even though I've never encountered similar scrambled eggs in Singapore nor in Europe, her fear of seeing or in fact even smelling those evil scrambled eggs still persists! For the record, my mother tried some of the scrambled eggs in my dish, proclaimed it to be quite okay, but it'll never be her favourite order.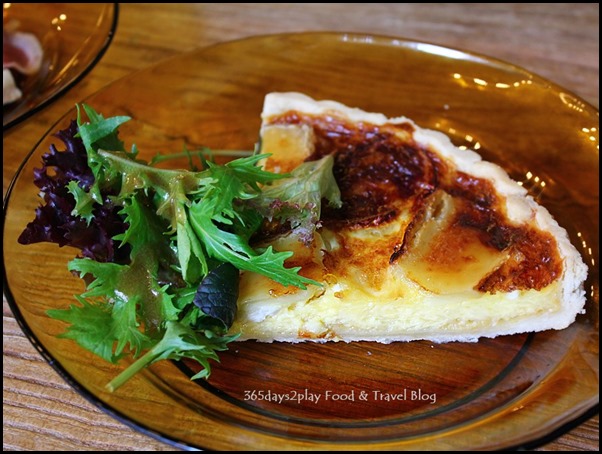 Quarter Quiche (3 cheese) and salad $9.50 (plus coffee or soft drink $12)
This was the Partner's order and he chose the 3 cheese quiche. He thought the quiche to be very enjoyable as it was a very well-balanced quiche. A good quiche should have a nice firm pastry with a butter flavour while the filling should be eggy. There should be equal layers of crust, egg and cheese. In this case, this quiche fit the bill. Also, the cheese complemented the egg without overpowering it, although if you're expecting a more varied mix of cheese eg the inclusion of blue cheese or melty types of cheese, you might be a bit disappointed. Salad was a bit on the paltry side though. Not even sure if it should be labelled as salad. Personally, I thought that this quiche was a little pricey as well. As a lunch order, I was expecting a slightly larger portion since quiches are often eaten for lunch.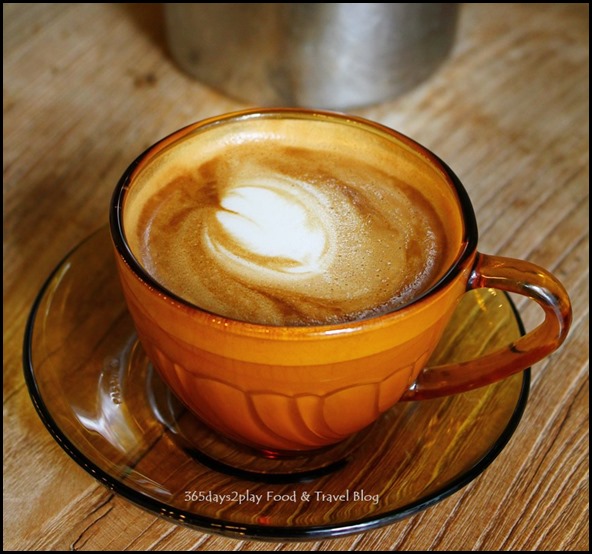 We paid $12 for the quiche so it came with a free coffee of choice. We chose the cafe latte. Both of us agreed that the latte was way too bitter for our liking, and even after heaping in a spoonful of sugar, the coffee was still bitter. This is coming from people who do not normally have sugar in their lattes.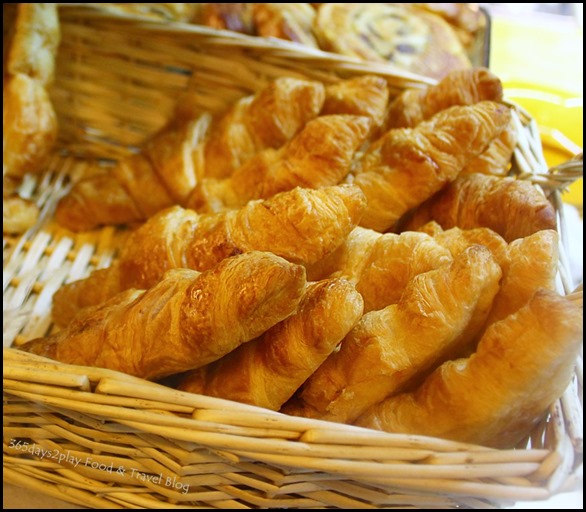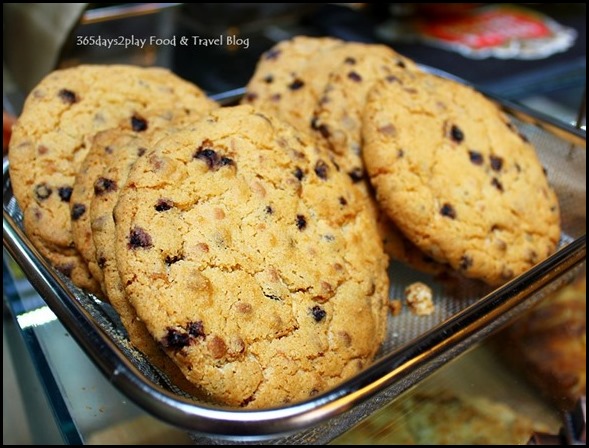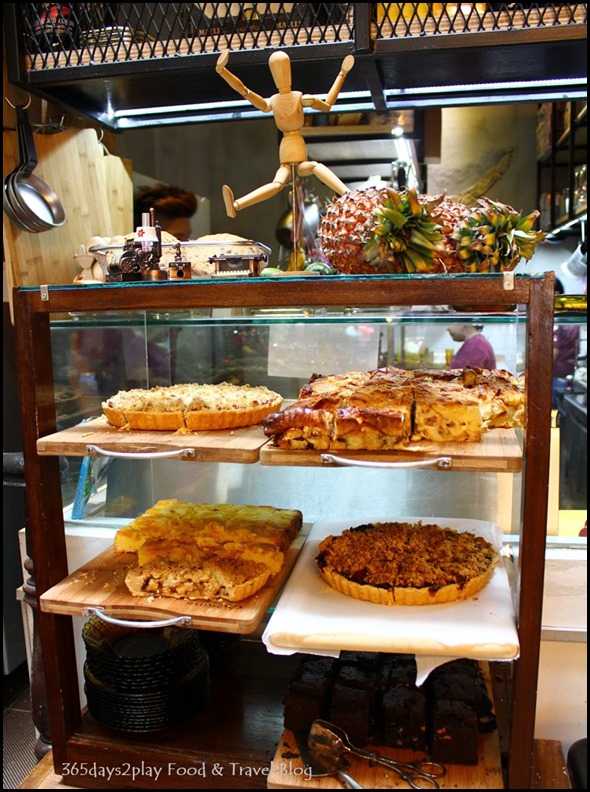 Did a little scouting around the cafe and spotted this pastry stand. Love the delicious looking berry pies. Going to have to return again to try them out. Some Ang Moh (not the Wolverine guy) came up to me to tell me that these pastries are freshly baked daily in house, and not sourced from someone else or taken from a factory. And that these are home-style cooking so do not expect dainty cakes aka those from the posh hotels that are photography worthy. Actually he's wrong to say that, because even these comforting home-style bakes ARE photography worthy in my opinion.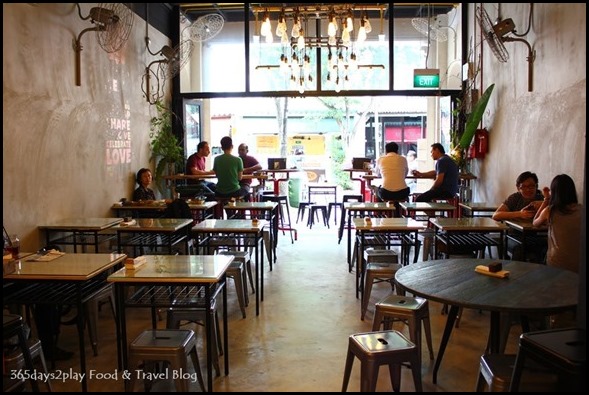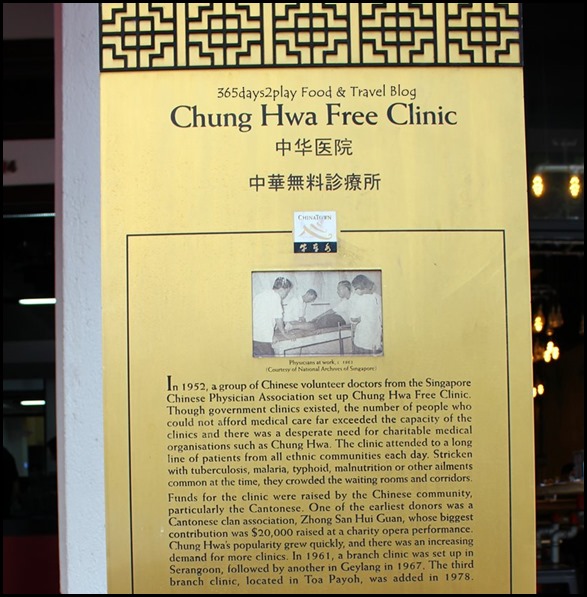 You can read more about the Chung Hwa Free Clinic from this board that stands outside the My Awesome Cafe outlet.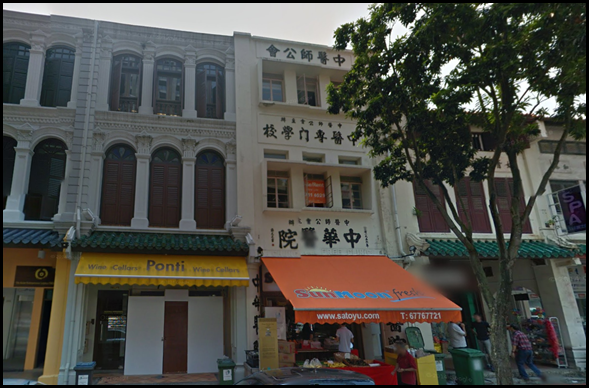 Come to think of it, My Awesome Cafe wasn't the 1st to decide to retain the Chung Hwa Free Clinic facade. Previous owners Sun Moon fruit business have also operated in that unit with the same facade! It's also very interesting that the architectural designs of the neighbouring units are very different from that of the Free Clinic. Not sure if it was altered to be so in later years, but wouldn't you agree that the Chung Hwa Free Clinic's facade strikes you as being from a later but more spartan era? Can anyone enlighten me on this?
---
Add me on Facebook, Instagram and Twitter if you want to be kept up to date with the latest happenings in the food and lifestyle scene in Singapore! 
Other cafes in the Central Business District :
---
My Awesome Cafe
202 Telok Ayer Street Singapore 068630
Tel : 8428 0102
Mon – Tue: 7:45 am – 9:00 pm
Wed – Fri: 7:45 am – 12:00 am
Sat – Sun: 10:00 am – 3:00 pm