Once in a while, I come across a gem of a restaurant that is so worthy of being mentioned and shared with the world that I've decided to bump it up the queue and write about it asap. Interestingly, if not for my foodie friends who organised this makan session, Burnt Ends would not have featured in my radar so I am really thankful for having made the acquaintance of Burnt Ends!
Burnt Ends is a modern Australian barbeque offering seating at the countertop table looking directly into the open kitchen. The reason why I said Burnt Ends would not have been my first port of call is because comfortable seating is extremely important to me. Food is of course important, but to be able to enjoy it in comfort, without having to fret about a confined space, and being able to face my dining companions, those are important factors for me too. Buttttt, having said that, we enjoyed the food here so much, I'm willing to say that I'll forgo the comfort again for another chance at that lovely Pulled Pork cheese burger and the lamb!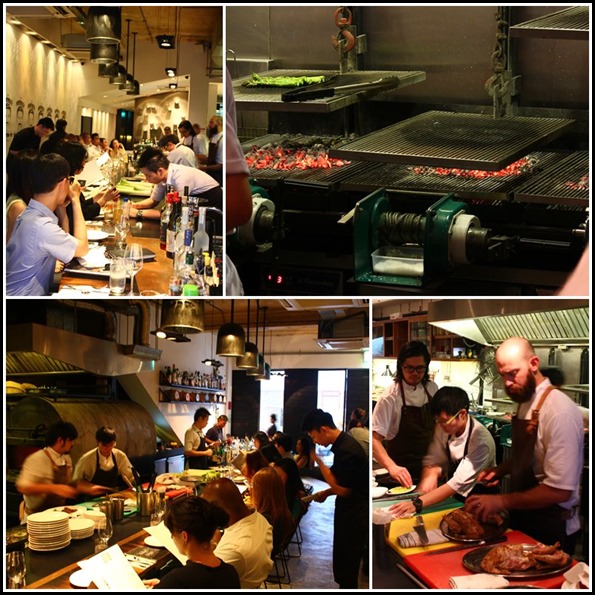 As you can tell from the name, Burnt Ends also specialises in barbequing, smoking, slow roasting and cooking directly on coals. Check out those said coals in the picture above!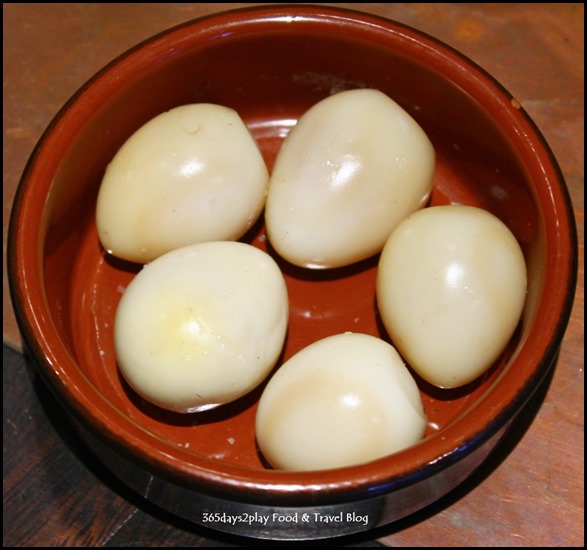 Started off our meal with these Smoked Quail Eggs $6. 1 egg $1, not a bad pricing for a restaurant. You won't believe these eggs, they look like normal quail eggs, but the minute you bite into them, this wonderful smoky flavour envelopes your tongue, it's almost as if they'd injected smoky soup into where the yolk would have been!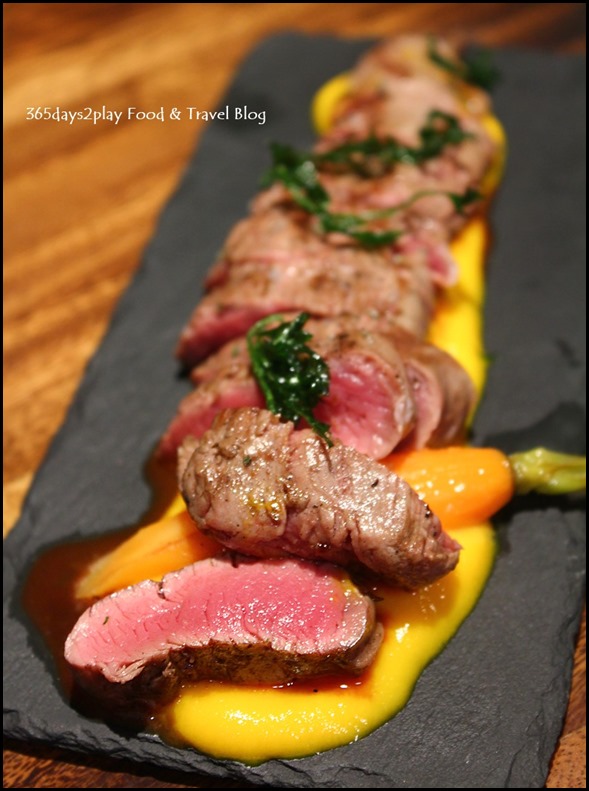 Lamb and Carrot $14