By now, I'm afraid if you haven't already pre-ordered your roast turkey and festive sets, it might already be too late for Christmas. The last I checked, there were still a lot of turkeys in the frozen section, if you so wish to do the honours yourself. It's actually not that difficult, as long as you have a large enough oven. I've always wanted to roast a whole turkey myself, but each year I always end up eating out or being invited to friends' Christmas parties.
As for last minute Christmas gifts, I have a great tip for you. Forget about squeezing with the Orchard Road crowd because that will most probably drive your blood pressure up. I think supermarkets are one of the best ideas for last minute Christmas gifts. You can consider buying your last minute Christmas presents from Cold Storage, I think that would be a saner option. And I'm not lying when I say that I've done so on many occasions!
Here are my top picks of great last minute Christmas gifts from the supermarket!
Olive oils (look for the artisanal ones or olive oils infused with herbs)
Teas (You can get Gryphon Tea here too!)
Ghiradelli Hot Chocolate (a Californian brand of which I've been wanting to visit their factory!)
Cake-mix, whisk and cup cake papers (yes, quite unconventional I know, but good for girlfriends who have been swooning over pretty but overpriced cupcakes? Get them to make their own! This must surely be a unique gift idea!)
Tea biscuits
Wine (see the list of wines that Cold Storage is retailing below)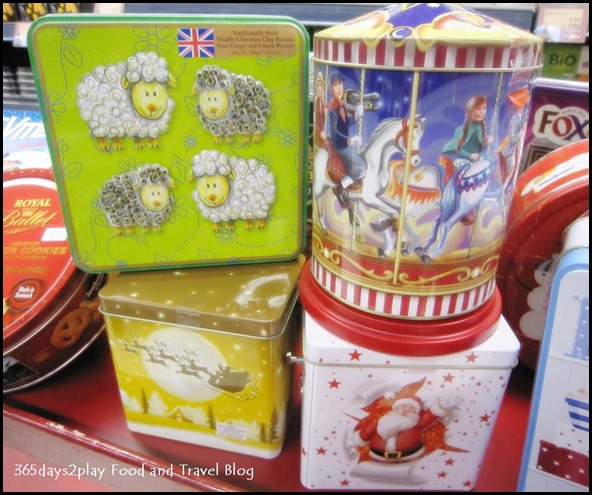 Traditionally made double chocolate chip biscuits, stem ginger and lemon biscuits