Christmas is in 5 days time! Have you gotten all your Christmas gifts yet? If you are still looking for some last minute good Christmas gift ideas in Singapore, well you are not alone! I too have not completed my shopping. But hopefully with the Christmas gift ideas below, you are now armed with some choices! Some of the Christmas gift ideas are experiences so they can be purchased online instantly without having to worry about delivery. Oh btw if you're looking for affordable places to dine for Christmas, or where to get unique log cakes, click on those links.
Entertainer App / Burpple App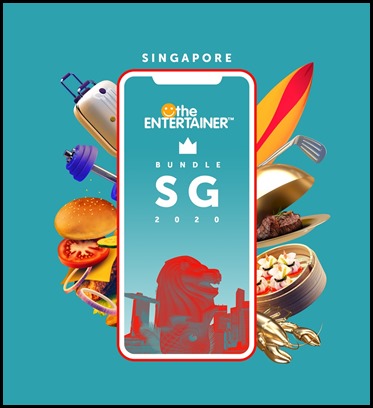 Here are another two gift ideas that cost you less than $100 upfront, but is potentially worth so much more to the receiver. It's no secret that we all love to eat out, after all there isn't all that much to do in Singapore, especially after work on a weekday. The Entertainer and Burpple apps are apps that allow you to enjoy 1-for-1 dining deals at numerous eateries in Singapore. There are some overlaps in the restaurants / cafes covered, but in general, I would say that the Entertainer covers main course dishes at restaurants (including some fine dining restaurants), as well as some fun attractions and hotels. They are even throwing in deals with merchants in Bali and Johor Bahru! If however cafes are more your thing, go for the Burpple App as it covers more cafes. Get the app which you think suits the dining habits of your gift recipient.
Entertainer App
Here's what you get for the full version Singapore Bundle 2020 at $95 / year —–>
Singapore 2020, express 2020, Travel 2020, Gourmet 2020 (includes Fat Cow, Bedrock Bar & Grill, and other fine dining merchants), Cheers Singapore 2020, Bali 2020, Johor Bahru 2020
You can get a 10% discount on the app if you use my Entertainer referral code : 365days2play when you purchase online https://www.theentertainerme.com/products2020.
Burpple App
Burpple currently has 2 pricing plans
Lite (2 deals per place) – $49 / year
Premium (4 deals per place) – $99 / year
You can get 30% discount on the pricing plans if you click on my referral code here : https://burpple.com/invite/DAWN278