Singapore Coffee Festival is on from 4 – 6 August 2017 (which means right now!) for the public, but us trade and media had a luxurious 1st day today to check out the exhibitors minus the crowd. The layout of the festival is very spacious and actually spans 2 floors. You have to go through the security bag check for each of the floors that you visit, and again if you exit to go to the toilets (wow the manpower there). They've used up 11,000 sqm of floor space this year compared to about 7,000 sqm last year. There is a generous amount of space between the rows of booths, so if it feels crowded during the weekend, it just means it is a really popular festival!
Your ticket entitles you to TWO free drink samples of your choice. Choose wisely! Keep the drink samples card after you're done, as it still entitles you to further discounts at the actual cafes up to 31 August 2017. For more details on the participating cafes, or for tickets, go to http://sgcoffeefestival.com.sg/.
Scroll down for pictures of the Singapore Coffee Festival taken during the Trade and Media preview today. All pictures taken using iPhone 6.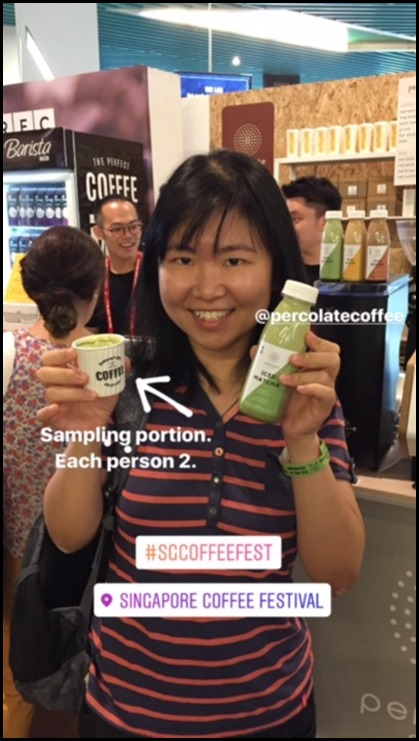 Taken from my Instagram Stories, hence the picture quality….