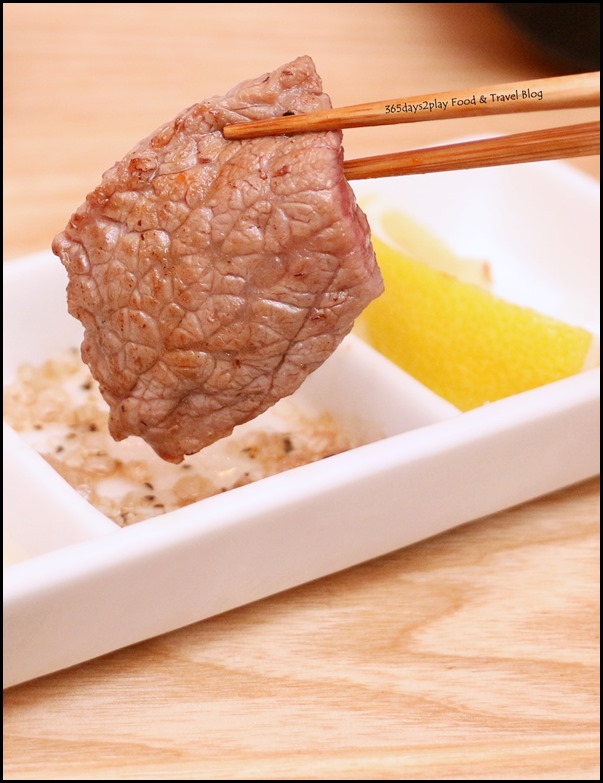 Niku Katsumata Singapore at Duxton Road is the 1st offshoot of the original Niku Katsumata in Ebisu Tokyo. Lucky for us that they have opened a branch in Singapore because it's an invite-only restaurant in Tokyo, ie you need to know some celebrity or big shot before you can dine there.
Niku Katsumata specialises in lean Japanese beef, although they also have well marbled cuts of Wagyu. Wait a minute, haven't we been trained that when it comes to marbling, the more the merrier right? But because these leaner cuts have been selected from cattle who have been bred and managed under the "highest Japanese standards", these leaner cuts taste exceptionally good too.
Another special thing about Niku Katsumata is that it's probably one of the few places you can have yakiniku without your clothes and hair stinking like hell. The meat here is cooked over a special clear crystal plate. This crystal plate is so special, hardly any smoke is produced so you can enjoy your grilled meat meal without smelling like you've just worked 24 hours in a kitchen. Apparently, if you dine there on a full moon, together with the crystal, this creates good Feng Shui….. I don't know about that but then again you never know…
Niku Katsumata offers a choice of 2 set menus, the Katsumata Course $128++ and the Ebisu Course $198++. There is also an ala carte menu but this is for topping up of the set menu. I had the Katsumata Course when I was there, and there was so much food, I can't imagine even wanting to order anything else! You can see the full menu here.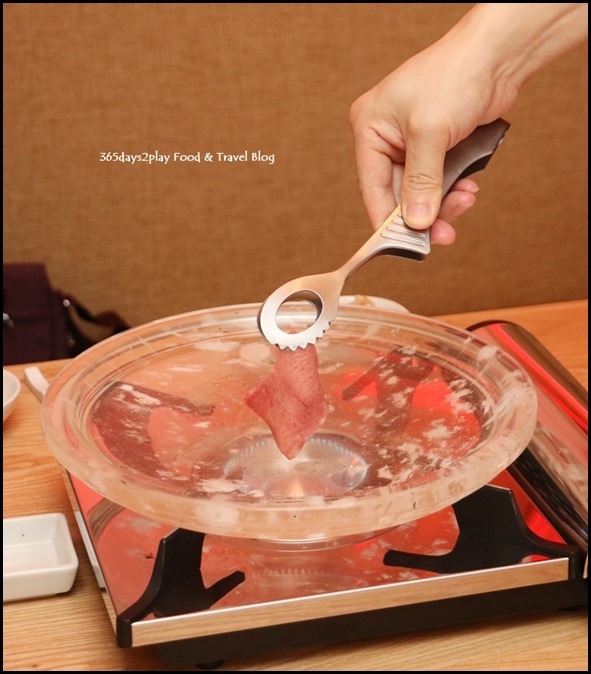 This is the special crystal plate. Although you can grill the meat yourself, I highly recommend that you leave it to the experts because you don't want to be burning or overcooking those expensive morsels of meat.