Prior to my maternity leave, I had envisioned myself being the modern mum and being able to bring baby out to enjoy afternoon tea once in a while. Reality struck after the baby arrived and the dream hasn't happened yet. He has however visited his fair share of Yakuns and ToastBox because 1/2 hr is all he can take before he gets bored and wants a change of scenery.
Couple of months back, I did manage to take some time off on the weekend from motherly duties to have a cuppa with my colleagues at the Axis Lounge Mandarin Oriental. The afternoon tea was average, a little on the pricey side given that the food is non-refillable but the company and being able to take a breather from the confines of the house was priceless.
Here's what we had. What you see in the pictures are for 3 pax. Axis Lounge combines the food instead of serving 3 tier sets individually to customers.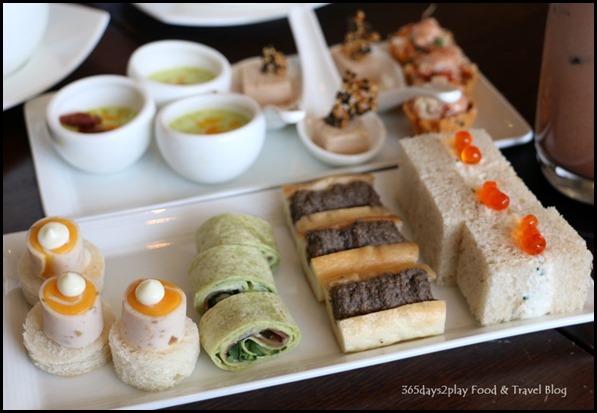 Savouries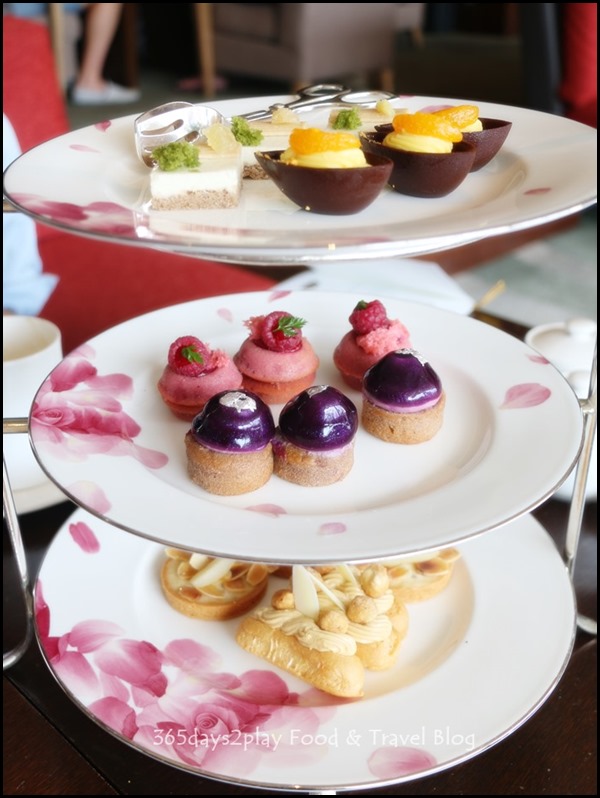 Sweets