Anyone who has never gone to the Cooled Conservatories at Gardens by the Bay ought to really make a trip there. The experience is really amazing. The best part about it is that you can enjoy a beautiful garden-like setting in cool air-conditioning, even when you're in hot and humid Singapore! It's also a great place to bring young children to expose them to nature, without them getting too sweaty and irritable.
I missed the Tulip Mania which usually happens in April. I brought Edward to Tulip Mania 2016 and Tulip Mania 2017 when he was 2 months and 1 yr old respectively. OMG how he has grown, I miss his baby looks!! I guess I'll be saying the same thing again come next year and I look at this year's photos! Anyway, I was at the Flower Dome a couple of weeks back to check out the Begonia Brilliance and Enid Blyton's The Magic Faraway Tree. I didn't know there are so many types of Begonias, and it seems they can look quite different. You'll see what I mean when you scroll down for the pictures.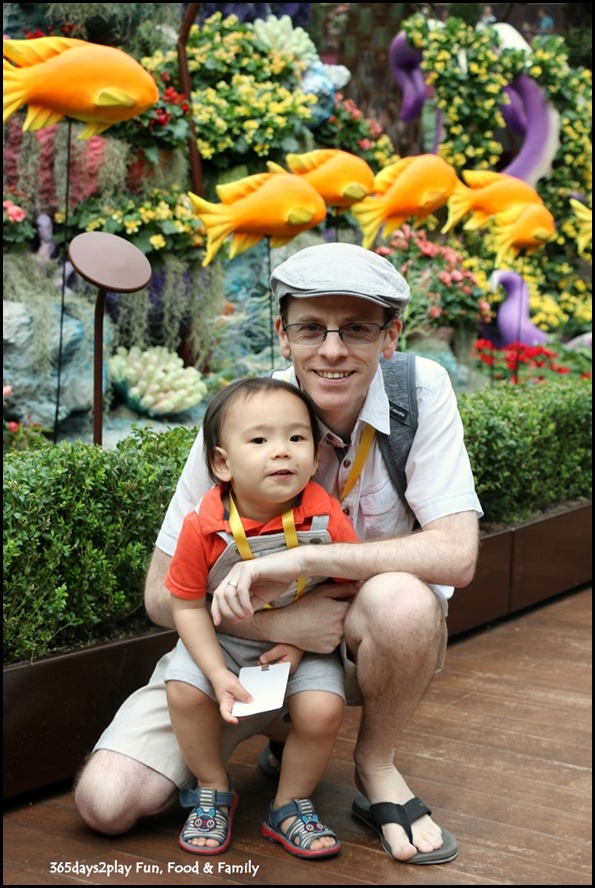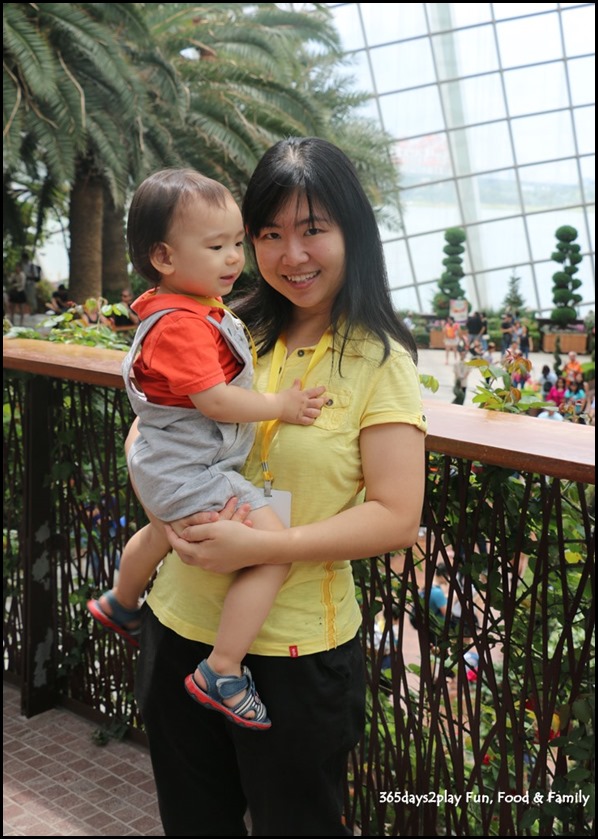 Which picture looks better? Me being the main photographer, there are loads of pictures of Edward with Papa. And this is the only picture of me with Edward! Or perhaps Papa is just more photogenic?