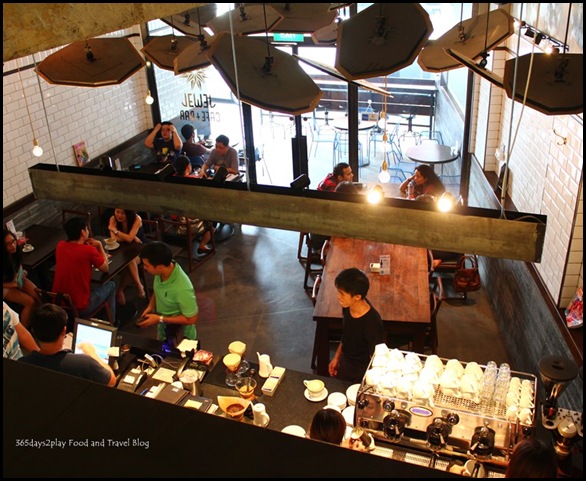 Any fans of Jewel Cafe along Shenton Way out there? Did you know that Jewel Cafe have opened a second branch in Rangoon Road and now serve full-fledged hot meals? I guess Jewel Cafe will always be known for its coffee, thanks to the brightly lit COFFEE sign that greets anyone who drives along Shenton Way. It's kind of subliminal messaging, in a not so subliminal way huh. Unfortunately, parking is a PAIN in Shenton Way, so hooray that they now have this new outlet!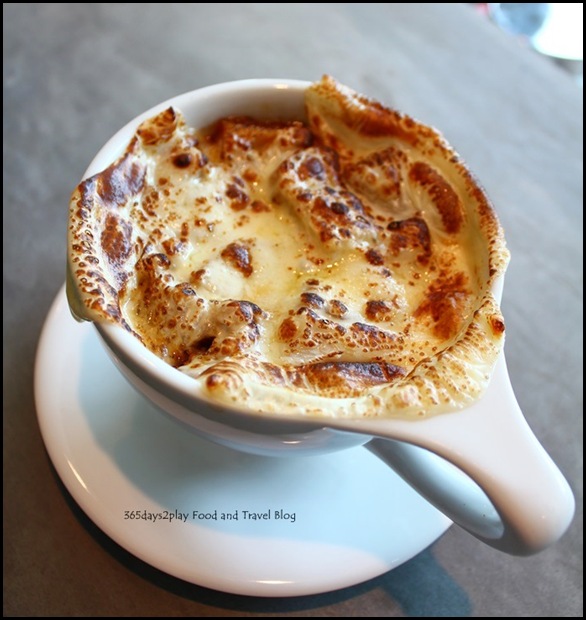 Onion Soup $8
I haven't really been on the look out for onion soup whenever I eat out because I don't normally order soups to begin with. However, my mother was feeling a little under the weather so I thought a nice soupy thing might just be up her alley. When the soup arrived, I was instantly reminded of the fantabulous onion soup I had at the famed Angelina in Versailles in France! Similar to Angelina, Jewel Cafe had a luscious layer of mozzarella cheese covering the soup and keeping the heat in. Under the cheesy goodness was another layer of bread pieces, to soak up the onion soup and to act as the carbo. And of course, underneath the bread was the delectable and piping hot onion soup with shreds and shreds of sweet tasting onions.
How I wish I'd ordered one for myself too but I was forced to relegate the onion soup to my mother after 3 mouthfuls. Return, I must, to Jewel Cafe to try the onion soup, and you can bet your top dollar that I ain't sharing.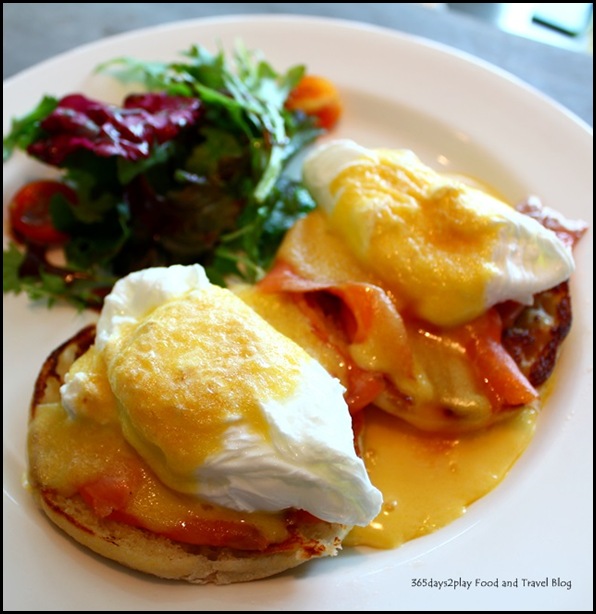 Eggs Royale $14